— Gadgets
A 'landmark' refugee legal battle is putting Australia's immigration detention regime under scrutiny
A landmark refugee rights case is underway in the High Court, and it could have significant implications for Australia's immigration detention policies.
The federal government is appealing a ruling that led to a Syrian man, known as AJL20, who was released from detention in September last year.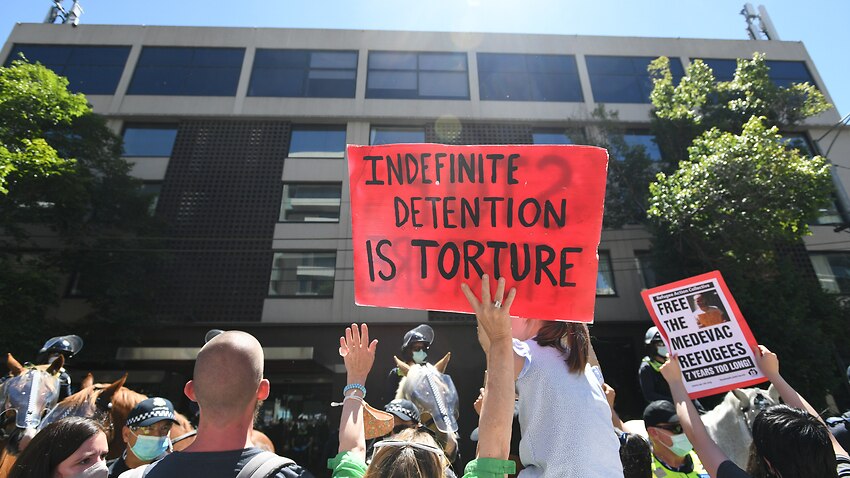 In the previous case, the Federal Court accepted the legal principle of habeas corpus, which is used to rule whether the detention of a person by the state is lawful.
Lawyer Alison Battison, who represents AJL20, described the case as a "landmark" decision that could have further implications for other detainees facing prolonged detention without reason.
"It is looking to find a way around decades of law that enables the indefinite detention of incredibly vulnerable people being refugees," she told SBS News.
"The Commonwealth is obviously very concerned about this case."  On Tuesday, the High Court appeal hearingescalatedg the legal stoush over the habeas corpus ruling to Australia's highest court.
The man at the center of the case is a 29-year-old refugee from Syria who came to Australia as a child and was detained for six years.
In 2014, AJL20 had his visa canceled on "character" grounds under section 501 of the Migration Act, making him an "unlawful non-citizen" in Australia.
However, Justice Mordecai Bromberg last September found AJL20 had been unlawfully detained because the Department of Home Affairs had failed to make arrangements for his deportation to Syria, which was the primary purpose of his period of detention.
Ms. Battison said AJL20's case was significant because it showed the courts could hold the Department of Home Affairs to account when it did not fulfill its obligations.
"Australia has the most heinous and harsh detention regime in the Western world of asylum seekers," she said.
"What is clear is that the Commonwealth is beginning to look at long term detainees who they've taken no action for for years – whether they should be taking action now or releasing them."