— Sports
American defender Alana Cook earning her stripes at PSG
Alana Cook joined an exclusive club when she headed in a goal for Paris Saint-Germain against Barcelona last weekend. Megan Rapinoe, Christen Press, and Carli Lloyd are the only United States internationals to have scored in the Women's Champions League semifinals or final.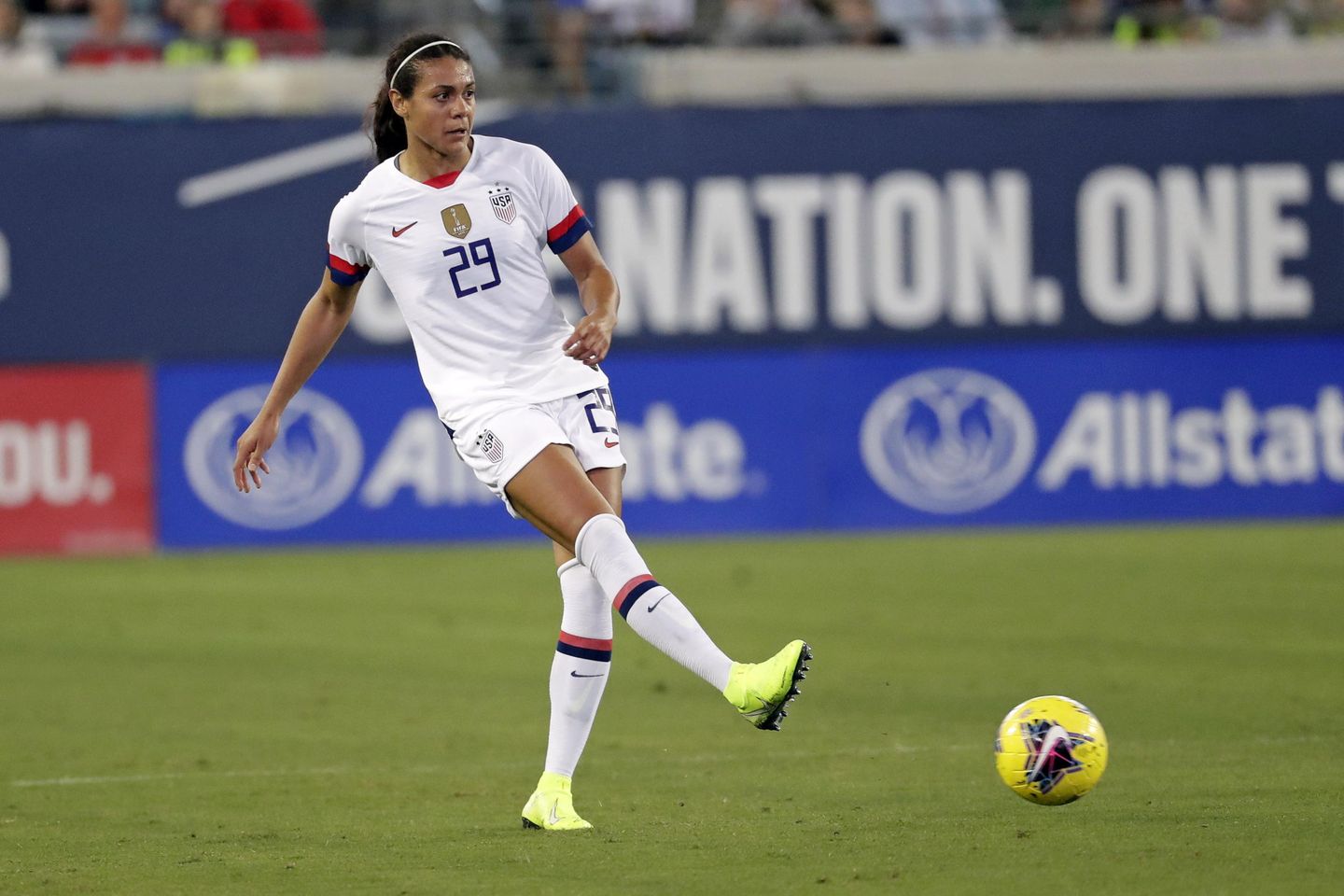 To boot, it was the 24-year-old defender's first goal since turning professional just over two years ago.
"There have been some games where I've had some chances I probably should have put away but not too bad to do it in a semifinal of the Champions League," Cook, who joined PSG from Stanford University, told The Associated Press in an interview. Preventing goals – not scoring them – will be Cook's primary focus when PSG travels to Barcelona for the second leg on Sunday, after a 1-1 draw in Paris.
In the other semifinal, Bayern Munich visits Chelsea with a 2-1 advantage. The natural center back is not a lock to start, but she'll be ready. They've studied a video of how Barcelona forward Jenni Hermoso scored in the first leg by finding space in the defense to head in a cross. The Spaniard leads the competition with six goals.
"We had a few defensive breakdowns along the way – with most goals, it's not any one person," Cook said. "We'll just have to correct a few things. It will come back down to our defensive shape, probably some communication issues. If we just shore up a bit of that, the shape work, be more connected to each other, we can prevent stuff like that." Cook played right back Sunday when defender
Ashley Lawrence moved upfront to replace an injured forward. Cook doesn't mind battling for her spot – she's doing that with the U.S. national team, as well. She's played in friendlies – leaving her still eligible for England, where her father was born – but hopes to be in the American squad for the Tokyo Olympics.