— Sports
Analysis: More games, more money, more flexibility for NFL
There was never any doubt the NFL would grow its regular-season schedule to 17 games once the labor agreement with the players union was reached a year ago. More fun, more money, and more flexibility for America's most popular sport. Potentially, more injuries for the guys on the field, too, though Commissioner Roger Goodell and other league executives cite data compiled with the NFL Players Association showing preseason games are more dangerous to health and safety than a match that matters.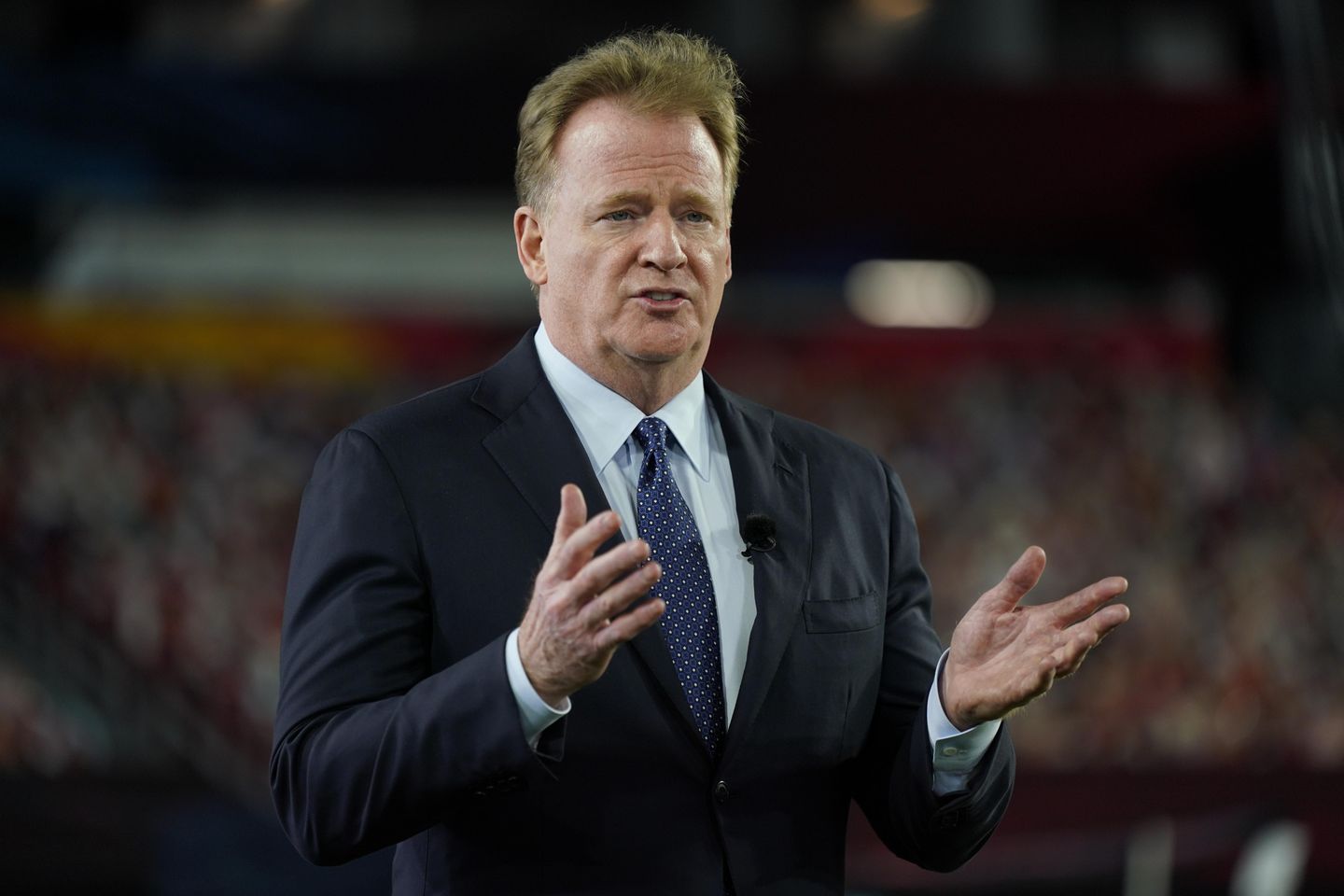 There have been protests since early March 2020 and will continue to be from players about reconfiguring the 20-game maximum to 17 that count and three exhibitions. Their chance to make a strong stand against it came and went during those CBA negotiations. And the union members will see their portion of shareable revenues rise from 47% to 48.5%. Thanks to the recent broadcast agreements that soon will bring in about $10 billion a year, the salary cap will spike upward in the post-pandemic seasons after the nearly $16 million drops this year. So the players will profit on that end, too.
But they could have gotten more out of the 17-game machinations when it became clear the 32 team owners were steadfast in their desire to add a regular-season contest – as were the TV networks that would get more "inventory." Fewer than three preseason games, for instance. Indeed, a second bye week to accompany the extra game would have been wise. That would have pushed the Super Bowl back by two weeks instead of the seven days under the format approved Tuesday, but the league has had an eye on playing the title game on Presidents Day weekend for a while.
Larger rosters than what came out of the CBA would have provided clubs with more salaries, of course, but more options for handling injury issues, which would have benefited players as well.
Regardless, here we are with the preseason reduced to three games except for the Hall of Fame game teams. And the regular season kicked off on Sept. 9 and ended precisely four months later.