— Sports
Anthony Mantha impresses in Capitals debut, notching two points
The shot from Anthony Mantha looked relatively effortless, just a flick of his wrist after a deke bought him space. But for the newest Washington Capitals winger, who made his debut Tuesday in a blowout win against the Philadelphia Flyers, the puck flew off his stick. It gave an indication of why general manager Brian MacLellan was so enamored by him. At 6-foot-5, Mantha brings physicality to the Capitals' forward line. But he also has a nimbleness that he showed to skate across the blueline, as well as a rocket of a shot. He finished his first Washington game with a goal and an assist.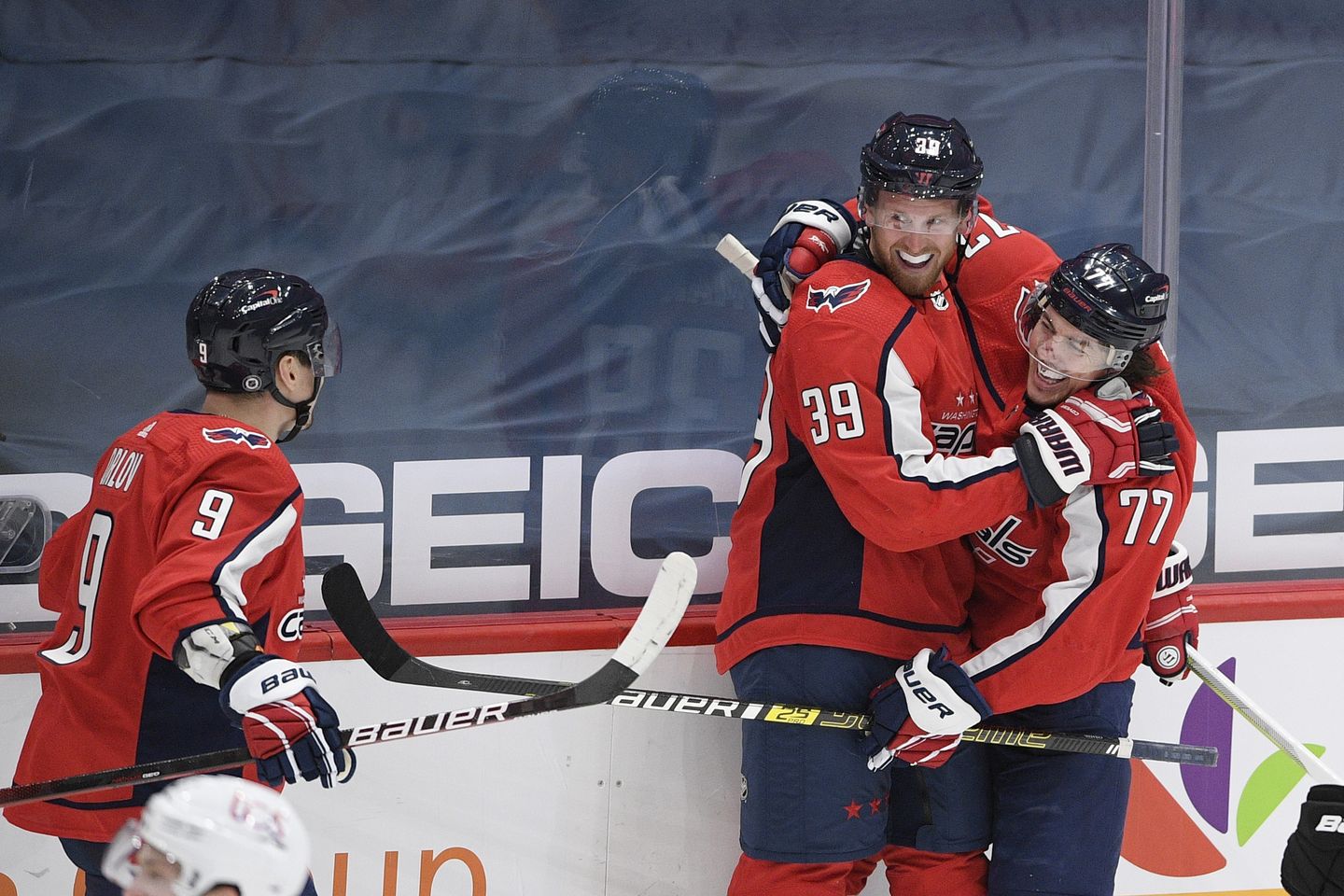 "He's got like a complete package going on," defenseman Nick Jensen said. "Big, strong, fast, and, you saw it tonight, he's got a great shot. That's really important with big plays. He's got a lot of skill, too. Most people think big, strong, it's more about the physical game, but you can't underestimate the amount of skill he has. You saw that tonight." Tuesday's night's 6-1 win continues a three-game winning streak in which Washington has scored 18 goals. Conor Sheary led the way against the Flyers with three points — a goal and two assists — while Tom Wilson, Nicklas Backstrom, Carl Hagelin, and Alex Ovechkin all found the back of the net too.
Mantha earned his first start for the Capitals despite the team trading for him Monday. He took a car service Monday from Raleigh, North Carolina — where the Detroit Red Wings were playing — to D.C. The forward then was thrown right in the mix, and he held his own. Mantha also played on Washington's power-play unit, and he provided an assist on Wilson's breakthrough in the second period.
"I thought he was in the mix of the play all night," coach Peter Laviolette said of Mantha. "I thought he did a great job on the wall with getting pucks out. I thought he had good chemistry with his linemates, generated five or six shots on net, their line generated a lot of chances, a lot of shots, and many opportunities. For coming in here the way he did and meeting everyone for the first time is always a little bit challenging, and you never know what's going to happen; I thought he played a pretty good game." The price for Mantha was steep.
Washington sent Jakub Vrana, Richard Panik, and two drafts pick to Detroit. But Mantha performed on his first night as a Capitals player, and Washington will hope for much of the same as the season winds down. "Yeah, there's the pressure that comes with it," Mantha said. "Obviously, when a team comes to get you, you want to look the best you can, and I think tonight was just a step forward for myself and kind of calmed the nerves a little bit, have a good first game, and then just try and build confidence for the following games."
Sign up for Daily Newsletters