— Sports
AP Interview: Japan urges EU to ensure stable vaccine export
TOKYO (AP) – The government minister tasked with overseeing Japan's coronavirus vaccination campaign on Monday urged the European Union to ensure stable exports of European-made vaccines, warning that any attempt to suspend shipments amid a shortage in Europe would harm relations. Vaccine Minister Taro Kono's comments in an interview with The Associated Press come as it looks increasingly uncertain that Japan will be able to source the number of vaccine doses it wanted before hosting the Olympics in four months.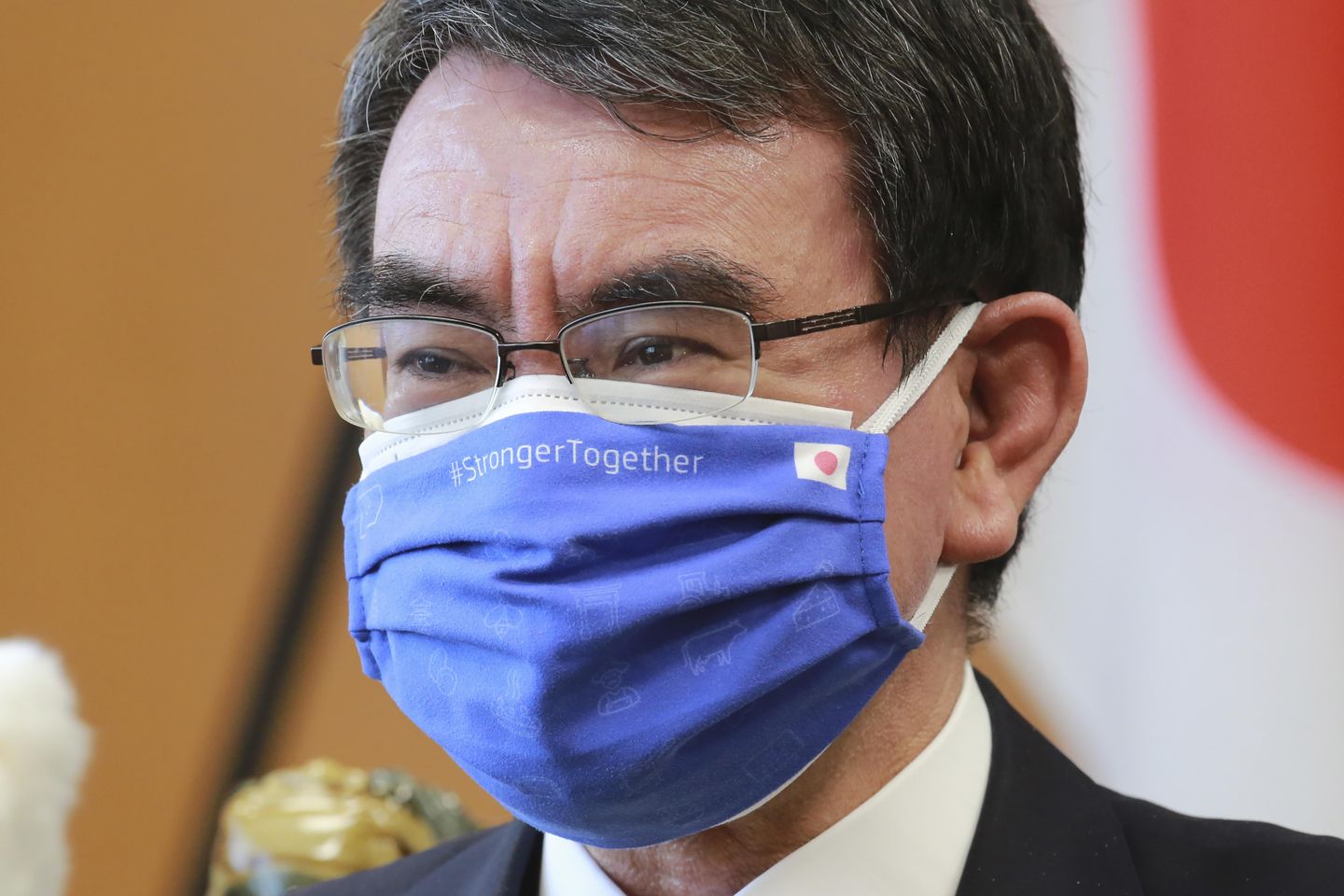 "I'm extremely concerned that our friendly relations between Japan and the EU would be (adversely) affected if a shipment (to Japan) is suspended," Kono said. Despite the Japanese government's repeated request for the EU to grant bulk approval for exports of the Pfizer vaccine, the only vaccine approved so far in Japan, the EU only gives permission per shipment, which causes supply uncertainty, Kono said.
"We've been telling them not to affect our friendly relations, and I hope the EU will grant a bulk approval for shipments to Japan," said Kono, wearing an EU mask with the message "#Stronger Together" and a stamp of tiny Japanese and EU flag on each side. Japan's domestic vaccine development has lagged behind other nations, leaving it reliant on imports. But sourcing enough imported vaccines is a significant concern because of supply shortages and export red tape in Europe, where many are manufactured.
Japan has already approved the Pfizer vaccine, and approval is pending for shots by AstraZeneca and Moderna. Japan has confirmed orders for 344 million doses of vaccines to be provided this year – enough for its entire population – but the vast majority are from Pfizer and Moderna, and much of the supply for those vaccines comes from Europe. Coupled with a lack of public confidence in the vaccines and a slow start to inoculations – Japan's campaign began in February – and there are doubts over whether Japan will be able to vaccinate its elderly population of about 36 million by an initial target of around June before moving to younger people.