— Sports
AP Was There: Indiana wins '76 title, caps undefeated season
Gonzaga takes a 30-0 record into Saturday night's Final Four game against UCLA. The Bulldogs are trying to become the eighth team in men's college basketball to complete an undefeated season with the NCAA Division I national championship. The last team to do it was Indiana in 1975-76, and the Hoosiers wrapped up their run with a title game win over Michigan. Below is The Associated Press game story as it appeared in the Pottsville (Pa.) Republican on March 30, 1976.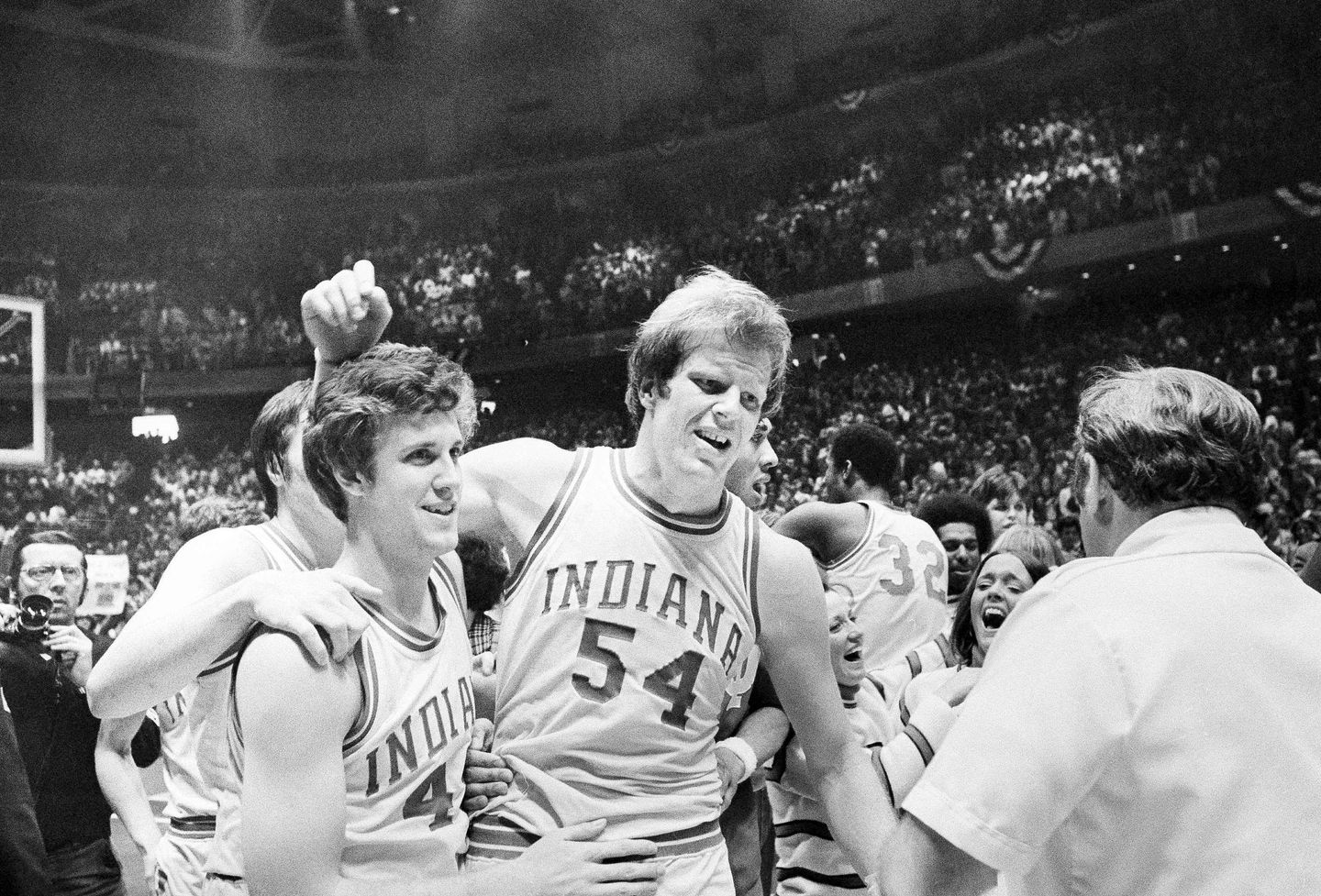 By KEN RAPPOPORT
AP Sports Writer
PHILADELPHIA (AP) – The Indiana Hoosiers were handed the No. 1 ranking at the start of the season, but that doesn't mean anything unless you earn it on the court.
They did – 32 times.
The "perfect" Hoosiers capped a glorious 32-0 season Monday night with a businesslike 86-68 victory over Michigan in the NCAA finals, ending a long quest for college basketball's Holy Grail.
"If we don't deserve to be national champions, then I don't know who does," said Indiana's superlative guard, Quinn Buckner. "We won all our games. What else can you do?"
The Hoosiers survived several pitfalls on the road to the championship – including a mild midseason slump that relegated Buckner to the bench. During this time, they struggled to beat Michigan twice by close scores.
Despite what Buckner called "peaks and valleys," Indiana made it through the Big Ten season undefeated, a performance that Michigan coach Johnny Orr called "unbelievable. What happened after that was even more impressive. Playing in one of the toughest regional tourneys in NCAA history, the Hoosiers defeated St. John's, Alabama, and Marquette to win the Mideast and advance to the gold-plated Final Four in Philadelphia.
"It was very physical all through the Big Ten and just as physical in the regionals," pointed out Indiana strongman Kent Benson. "It was as physical as I can remember. The defending champions, UCLA's Bruins, presented no problem to peaking Indiana in Saturday's semifinals at the Spectrum. The Hoosiers, who had beaten UCLA by a shocking 20 points on opening day, handled them equally the second time. While the Big Ten champions were disposing of tall and talented UCLA, Michigan was belaboring Rutgers.