— Gadgets
Australia's expert panel ATAGI reconsiders advice on AstraZeneca vaccine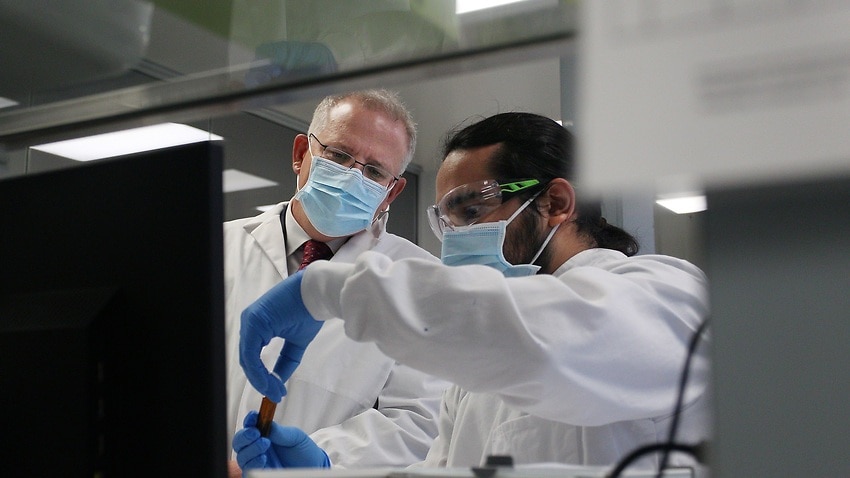 The Australian Technical Advisory Group on Immunisation (ATAGI) held a meeting this afternoon to reconsider its advice on the AstraZeneca vaccine, which has been recommended for older Australians, aged over 60.
In a statement, ATAGI said the panel "continues to review its advice around AstraZeneca, along with updating materials and advice for health practitioners".
The advisory group is also considering the advice on the recommended waiting period before taking the second dose of the AstraZeneca vaccine.
Previously, a period between 8 and 12 weeks was recommended before having the second dose of AstraZeneca. 
Over the weekend, NSW chief health officer Kerry Chant urged those eligible for a second AstraZeneca dose to consider having it at the six-week mark to provide increased protection during the growing outbreak in Sydney. 
NSW Premier Gladys Berejiklian earlier today urged residents aged between 40 and 60 to book a vaccination appointment now the rollout is being expanded to available at pharmacies and three more NSW Health vaccination centres.
Prime Minister Scott Morrison said the escalating COVID-19 outbreak in Sydney could change the risk profile for people taking the AstraZeneca vaccine – and therefore the advice ATAGI provides to the government.
"Where the balance of risk changes i.e. like when you've got an outbreak like what we're seeing in Sydney at the moment," he told Sky News. "Because of the very low incidence of the cases that involve those complications – and quite serious ones of very rare circumstances that the balance or risk tips for having the vaccine.
"And that is why it is very important that people have that discussion with their doctor."
The head of Australia's vaccine task force said he also wants young people living in Sydney to get vaccinated as quickly as possible as the city's COVID-19 crisis worsens.
Lieutenant General John Frewen urged people aged under 40 living in hotspot areas to talk to their doctor about getting the AstraZeneca vaccine, despite Pfizer being preferred for that age group.
Lt Gen Frewen said people in southwest Sydney needed to weigh up the risks of getting coronavirus against the vaccine advice.
"Those people between 18 and 40 need to make a decision now about whether they want to take their chances with the Delta virus or whether they want to get down, have a discussion with their GPs and get AstraZeneca," he said.
Additional reporting: AAP