— Sports
Back in Business: WrestleMania ready to rumble with fans
His time due as the next face of WWE, Drew McIntyre imagined what his crowning achievement would look like in the build toward last year's WrestleMania in his American hometown of Tampa, Florida.
"I beat 'The Beast' Brock Lesnar, I raise the title, I jump into the crowd," he said.
He defeated Lesnar, yes.
Then, silence. No pyrotechnics, no fans – digital, cardboard, or packed in seats – no members of his family sitting ringside to celebrate with the Scottish-born star.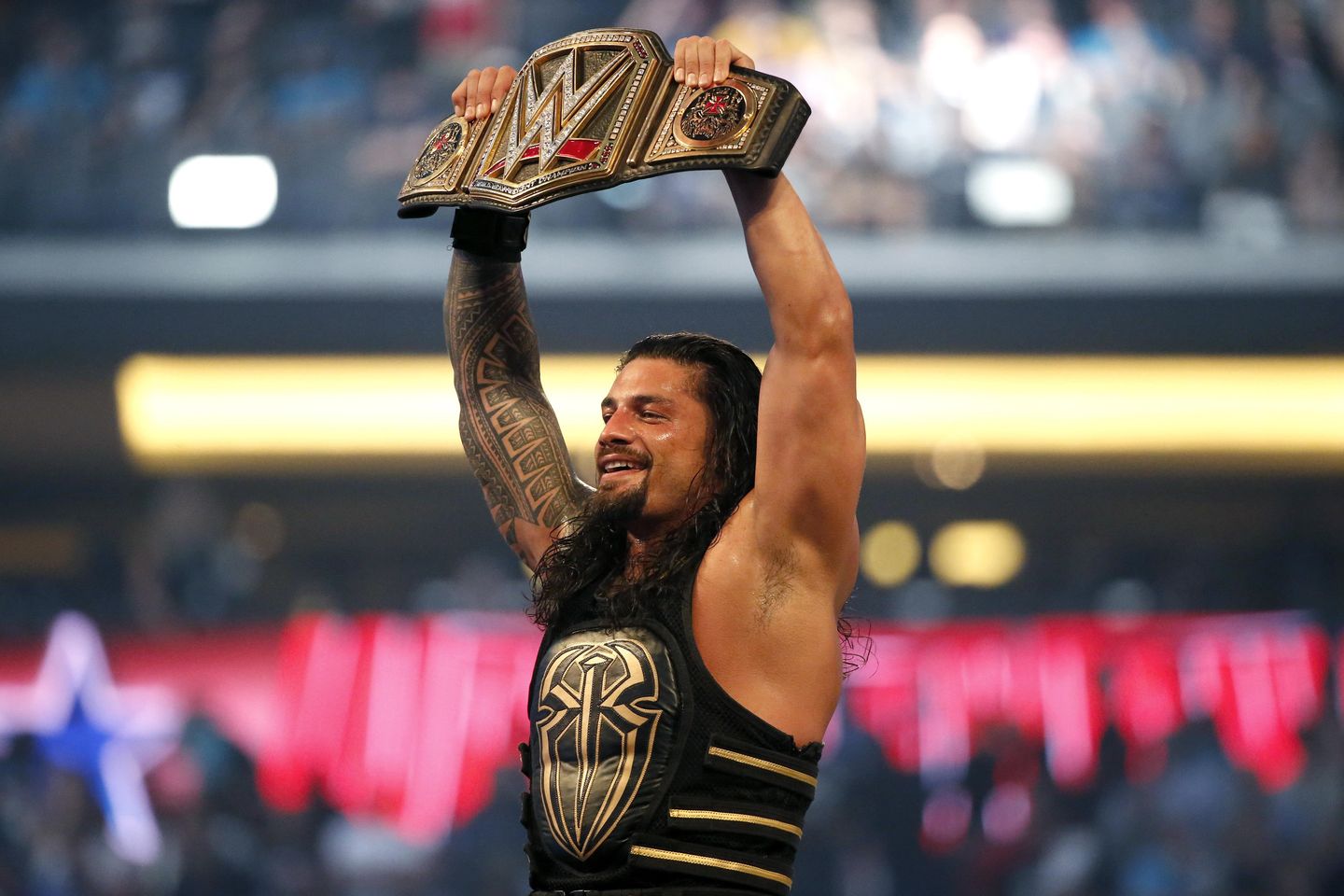 The mania was muted.
Banished from the scheduled site at Raymond James Stadium, WWE ran its signature event inside an empty training facility in Florida.
"The pandemic hits. I get a little angry, disappointed, frustrated when I found out it was going to be in the performance center," McIntyre said.
A year later, McIntyre gets a chance to do it again.
Let's wrestle two!
WWE is set to welcome back fans for the first time in more than a year when 25,000 of the catchphrase-yelling, replica championship belt-wearing, sign-holding diehards are expected on both Saturday and Sunday nights at Raymond James Stadium for WrestleMania.
"There's nothing like seeing the fans in person and getting a redo in Raymond James Stadium," McIntyre said. "They're going to blow the roof off if there's even a roof."
The company built on the purported 24-inch pythons of Hulk Hogan navigated a pandemic year with live shows held in its Thunderdome setup, where fans appeared on digital video boards, and artificial crowd noise was pumped into the stadium for every match. Even without nonstop touring, WWE business has never been better:
Already locked into long-term, billion-dollar TV deals with Fox and USA, WWE shifted its standalone streaming service to NBCUniversal's Peacock streaming service for, yes, another billion-dollar contract. That's a truckload of fabulous moolah for a company whose ratings cratered during the pandemic, with just 1.701 million viewers watching the Mania go-home show Monday night on the USA.
WWE has John Cena, Lesnar, Triple H, The Undertaker, and Bill Goldberg sitting this one out, often criticized for a heavy reliance on past stars in its marquee events. Becky Lynch and Ronda Rousey – the first female wrestlers to headline a WrestleMania main event in 2019 – are home. Bayley and Charlotte Flair aren't advertised. The card, of course, in wrestling is always subject to change.