— Gadgets
Biden administration backtracks on decision to maintain Trump-era refugee cap after backlash
The White House has walked back an earlier announcement that it will keep the refugee ceiling of 15,000 set by the Trump administration following a widespread backlash.
Only hours earlier, a senior administration official said President Joe Biden had scrapped his pledge for a rapid expansion in the number of refugees allowed into the United States, saying it would instead maintain the historically low ceiling of 15,000 people a year.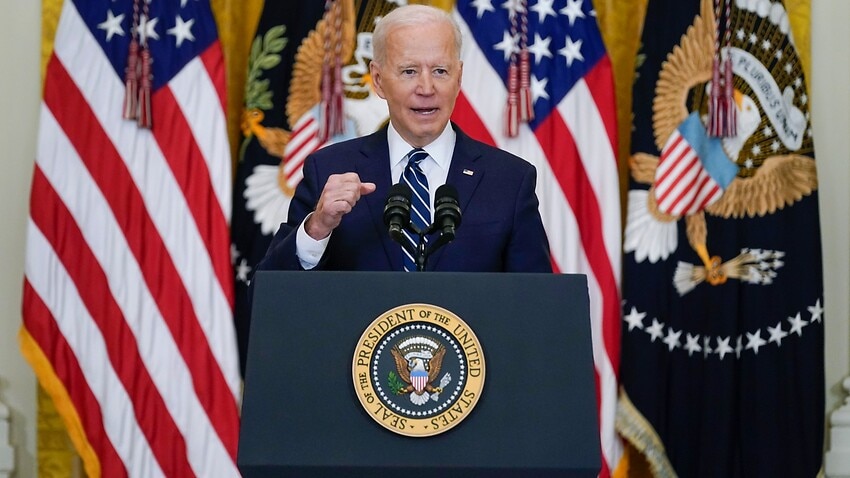 The administration now says its widely-panned announcement was meant only to ease restrictions from countries from which refugees are banned and that Mr. Biden would raise the cap by 15 May.
In a statement to CNN, White House spokeswoman Jen Psaki said the earlier announcement was made because Mr. Biden "was urged to take immediate action to reverse the Trump policy that banned refugees from many key regions, to enable flights from those region's within days; today's order does that".
She said Mr. Biden would "set a final, increased refugee cap for the remainder of this fiscal year by 15 May."
"Given the decimated refugee admissions program we inherited and burdens on the Office of Refugee Resettlement, his initial goal of 62,500 seems unlikely," she added.
The Biden administration had recently stated it wanted to allow in some 60,000 refugees annually, ramping up to double the following year. That aim had been part of the Democrat's broader promise to end harsh anti-immigrant and anti-refugee sentiment whipped up by his predecessor Donald Trump.
The admissions system left by the Trump administration was "even more decimated than we'd thought, requiring a major overhaul to build back toward the numbers to which we've committed," the official had said. "That build back is and has been happening and will enable us to support much-increased admissions numbers in future years."
The official said that the 15,000 slots would be opened to more regions than allowed under Mr. Trump and said, "we are prepared to consult with Congress should we need to increase the number of admissions". About 7,000 slots are reserved for refugees from Africa, 1,000 from East Asia, 1,500 from Europe and Central Asia, 3,000 from Latin America and the Caribbean, 1,500 from the Near East and South Asia. There is a reserve of 1,000 slots.