— Sports
Blackhawks' Andrew Shaw retires after latest concussion
CHICAGO (AP) – Andrew Shaw was the scrappy "mutt" on a star-studded team, a gritty fan favorite who helped the Chicago Blackhawks win two Stanley Cups. Now, he is calling it a career. Shaw announced his retirement Monday on doctors' advice after multiple concussions throughout his career.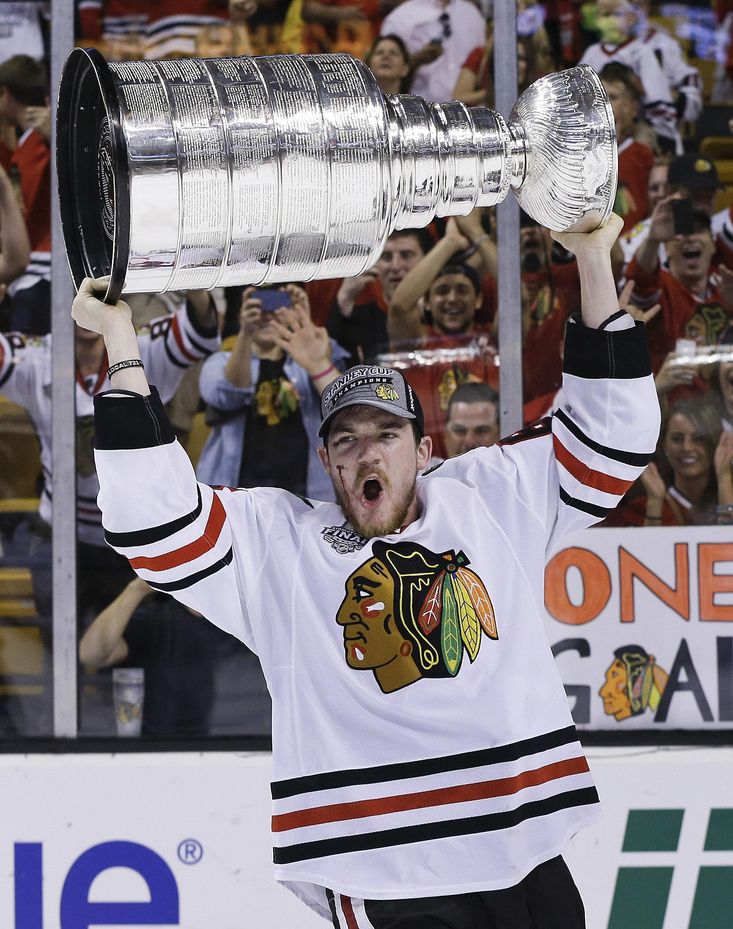 The forward from Belleville, Ontario, played 10 seasons in the NHL, seven with Chicago and three with Montreal. In all, the fifth-round draft pick in 2011 piled up 116 goals, 131 assists, and 573 penalty minutes as he brought a grinding, pesky presence to the front line. The stats he was likely most proud of: A career plus-24 and 14 game-winning goals.
"I was always told I was never good enough, never big enough, never fast enough, never skilled enough," Shaw said. "I'm just grateful for the time I had – 10 years, two Stanley Cups, over 500 games. I have a lot of memories. Maybe people saying all those things put a chip on my shoulder and made me want to prove them wrong. But the reason I think I eventually made it is for the love of the game."
Because of that love of the game the 29-year-old Shaw hoped he would be able to play again after he suffered his latest concussion on Feb. 9 against Dallas. He also realized at the time he might have to retire. He wound up appearing in 14 games this season, scoring two goals.
"Though he has recovered, given the potential long-term consequences of repetitive concussions, we have advised him to discontinue his career as a professional hockey player," team Dr. Michael Terry said. "The Blackhawks are very supportive of his decision to prioritize his long-term health."
The Blackhawks have been a bit of a surprise, contending for a playoff spot despite captain Jonathan Toews being sidelined all season because of an illness. Brent Seabrook, a key player on Chicago's three championship teams, called it a career in March following a right hip injury.