— Sports
Capitals rule out Alex Ovechkin for second straight game
For the first time since January 2014, Alex Ovechkin will miss consecutive games because of injury. Washington Capitals coach Peter Laviolette said Ovechkin, the leading goal scorer, would miss Tuesday night's contest against the New York Islanders with a lower-body injury that also held him out of Saturday's game.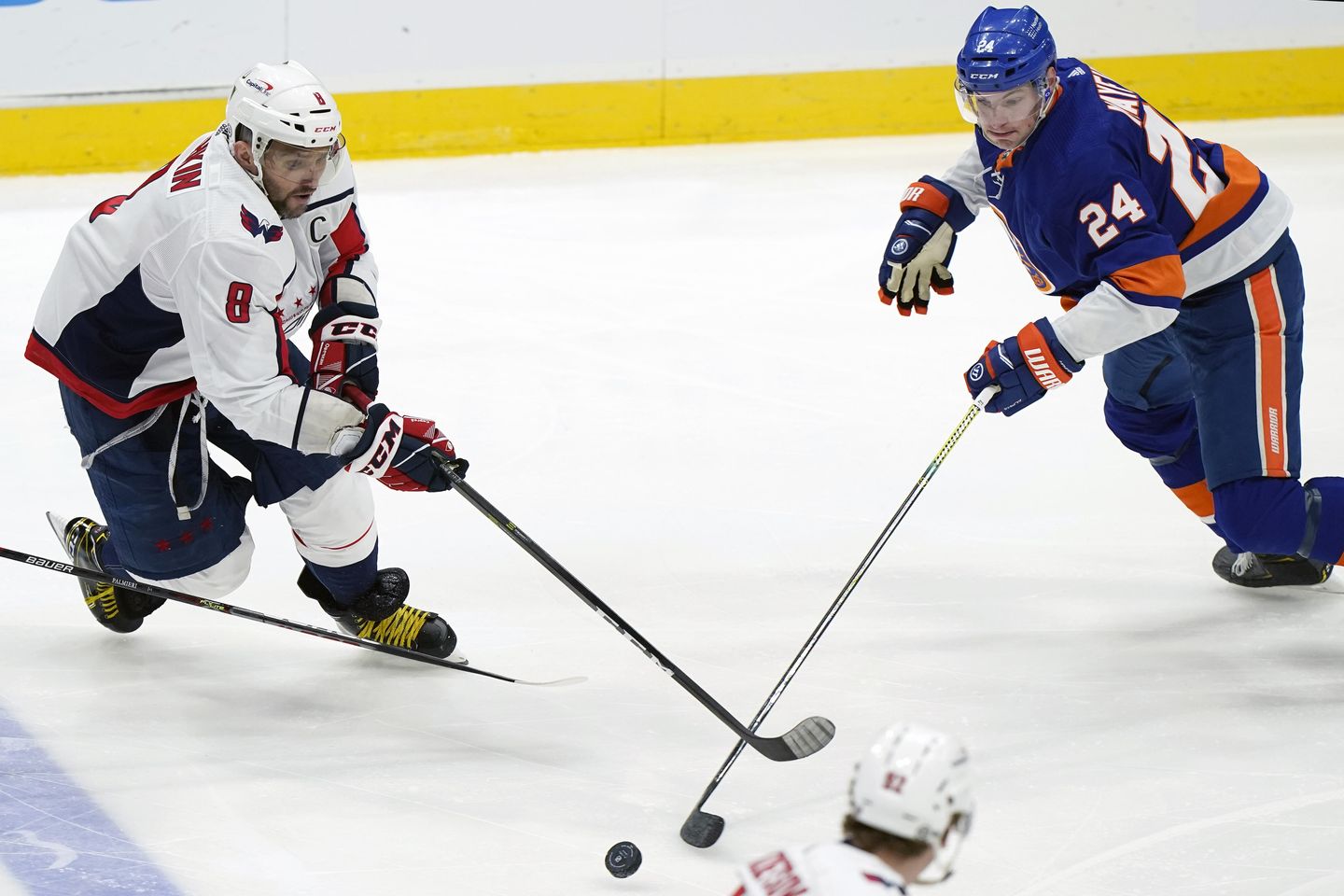 Ovechkin suffered the injury late in the third period of Washington's win against New York on Thursday. He hasn't practiced, either, although he did skate before Monday's practice. Ovechkin had missed four games earlier this season because he was on the coronavirus protocol list.
Laviolette also ruled out defenseman Justin Schultz for Tuesday's game. The coach classified both Ovechkin and Schultz as day-to-day. Without Schultz, defenseman Trevor van Riemsdyk should partner with Brenden Dillon on the second defensive pairing for the third straight game. And winger Daniel Sprong should fill in for Ovechkin's absence. On Saturday, Sprong scored twice.
"You know how badly Ovi wants to be out there; the guy rarely misses a game," winger T.J. Oshie said Monday. "I think it's just something where you have a little bit of adversity, so right off the hop, everyone's kind of all-in-a little bit more. … We're getting close to playoffs here, so everybody's trying to kick it into gear. But without O, definitely, everyone has been stepping up a little bit more."
Meanwhile, the Capitals' goaltending rotation continues. Ilya Samsonov performed well in two straight games, recording 26 saves in a shutout shootout win on Thursday before adding 21 saves on 24 shots faced on Saturday.
But Laviolette said Vitek Vanecek will start in net Tuesday night. Vanecek has impressed this season with a .908 save percentage. But he conceded nine goals combined in his last two starts — breakthroughs that don't land solely on him, considering some of the defensive miscues. He'll have a chance Tuesday to rebound from those outings in another game with playoff-seeding implications.