— Sports
Chiefs believe late-round medical gambles could pay off big
KANSAS CITY, Mo. (AP) – One of the benefits of having so few holes to fill on a roster that has reached back-to-back Super Bowls: The Kansas City Chiefs were able to use late-round draft picks on high-upside medical gambles. In the fourth round, they took massive defensive end Joshua Kaindoh, whose career at Florida State was interrupted first by hamstring problems and then a significant right leg injury in 2019 that caused him to miss all but three games. In the sixth, the Chiefs took Tennessee offensive linemen.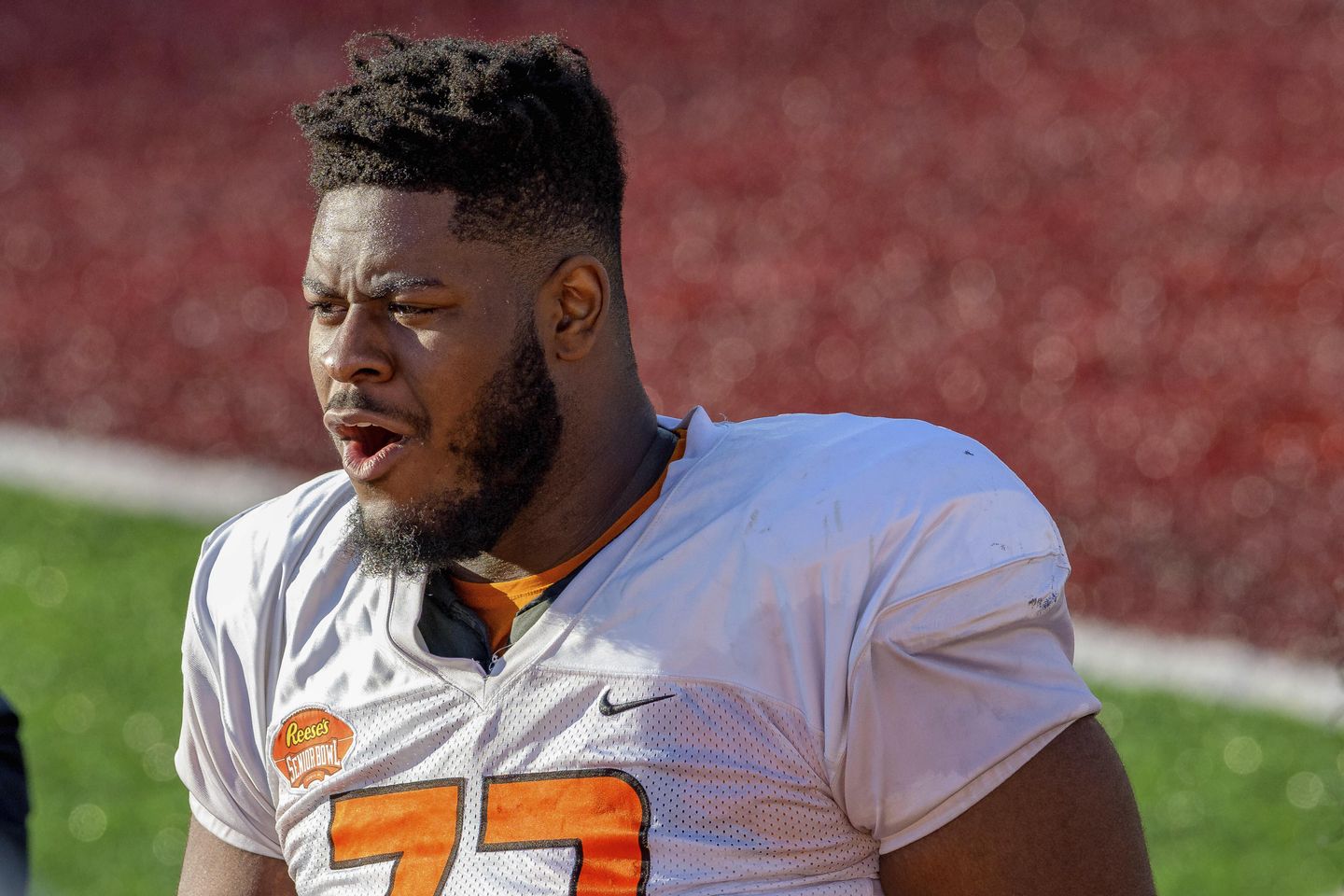 Trey Smith, whose impressive on-field resume was tempered by blood clots in his lungs, may have led other NFL teams to continually pass on him on Saturday. If both can stay on the field, the Chiefs might have gotten the kind of steals that allow a winning team to keep on top. "The board really fell to us the way we wanted it to," said Mike Borgonzi, Chiefs director of football operations.
When you're going through the process, you're obviously trying to get the best value for the players and marry up with need. I think we did an excellent job of staying patient through the draft." The Chiefs filled their most essential requirements in the second round, drafting middle linebacker Nick Bolton out of Missouri and Creed Humphrey from Oklahoma. But they also needed an athletic pass rusher and offensive line depth.
That made Kaindoh and Smith perfect fits later in the draft.
Kaindoh, who put up impressive numbers at the Seminoles' pro day, could help the Chiefs deal with the loss of defensive ends Tanoh Kpassagnon and Alex Okafor to free agency. They still have Taco Charlton on a one-year deal and have toyed with moving defensive tackle Chris Jones outside, and that could allow Kaindoh to ease into professional life.