— Gadgets
Concerns over government's 'fast track' interview process for people seeking asylum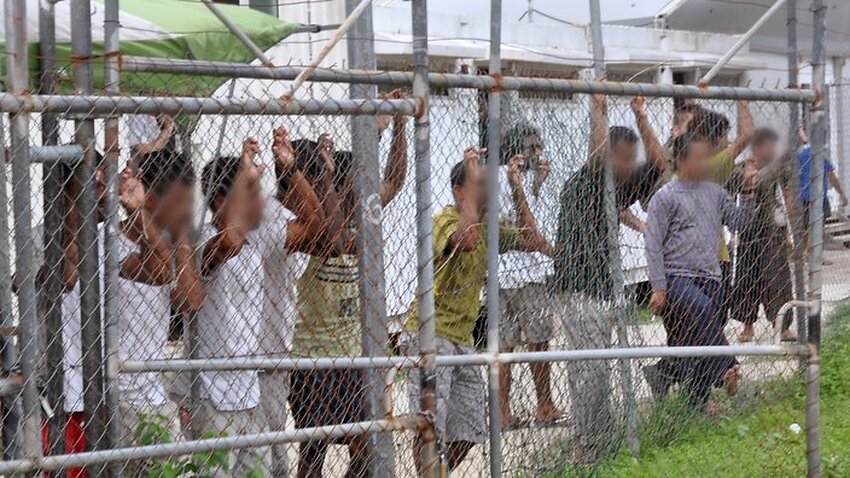 Advocates are concerned hundreds of asylum seekers who've been waiting years for their refugee applications to be processed have been given just two weeks to prepare for "the most important interview of their lives".
Several asylum seekers who arrived by boat before 2014 have been invited for interviews with the Department of Home Affairs to assess their protection applications. They have been given just two weeks' notice.
There are concerns many of them face language and financial barriers, and some don't know where to go for help as they prepare for interviews that may determine whether or not they can stay in the country.
A mother of two children told the Asylum Seeker Resource Centre (ASRC) she had been waiting for eight years for her case to be assessed and only now has been granted an interview.
"Just now they send me this letter, only in English. I'm told it says I have to go for an interview in a few days," she said, according to the ASRC.
"I have no lawyer and no money to pay. I need help to get ready. I've been really sick for a long time and this has made me so stressed I can't even think or look after my girls now."
Community legal centres have sounded the alarm, saying the department's flagged intention to clear 1200 first interviews for asylum seekers by 30 June "sacrifices procedural fairness to meet a deadline".
Sarah Dale from the Refugee Advice & Casework Service (RACS) said legal centres in NSW and Victoria are being inundated with requests for help.
She said while it was important for the refugee applications to be processed in a timely manner, the surge has left the community and support services "completely overwhelmed".
"Of course we support the fact that people are starting to be processed, but we want that process to be a fair one, and we want that process to be one whereby people can access assistance when they need it," Ms Dale told SBS News.
"It's stressful for people because they know that it's an incredibly important step and it's ultimately the deciding step as to whether or not they're going to be accepted here in Australia."
Ms Dale said RACS has been "smashed" with the recent amount of interviews. 
"Our lawyers are working insane hours, and they're going above and beyond for the community that would otherwise be left by themselves."
Community legal centres who help asylum seekers say the increased demand caused by acceleration of the process will leave some people without legal assistance.
"This sudden surge will deprive many people of the chance to access the legal help they need – and a real and fair opportunity to prepare and present their case," says Refugee Legal's David Manne.
"Legal help is essential for people to effectively present their case – without it, it's a recipe for failure, which violates rights and endangers lives."
Carolyn Graydon from the Asylum Seeker Resource Centre said these interviews were the main chance people had to make their case for protection in Australia.
"We are really worried that this rushed interview process will come at the expense of careful, thorough decision making and this will result in wrong decisions," she said in a statement.
"People owed protection and the right to remain safely in Australia will slip between the cracks and then face forced return to situations of persecution."
In a statement, the Department of Home Affairs said the resolution of its illegal maritime arrival (IMA) legacy caseload remained "a key priority".
"IMA legacy caseload applicants were required to lodge their applications by 1 October 2017. It is open to an applicant to provide additional or updated information regarding their claims at any time after lodgement," a spokesperson said.
"The relevant legislation requires notification of interview to occur within 14 days of the scheduled interview. The Department provides a minimum of 14 days' notice to the applicant, or their agent, before the proposed interview date."
Immigration Minister Alex Hawke's office has been contacted for comment.