— Gadgets
Coronavirus had a 'significant impact' on global levels of conflict and violence last year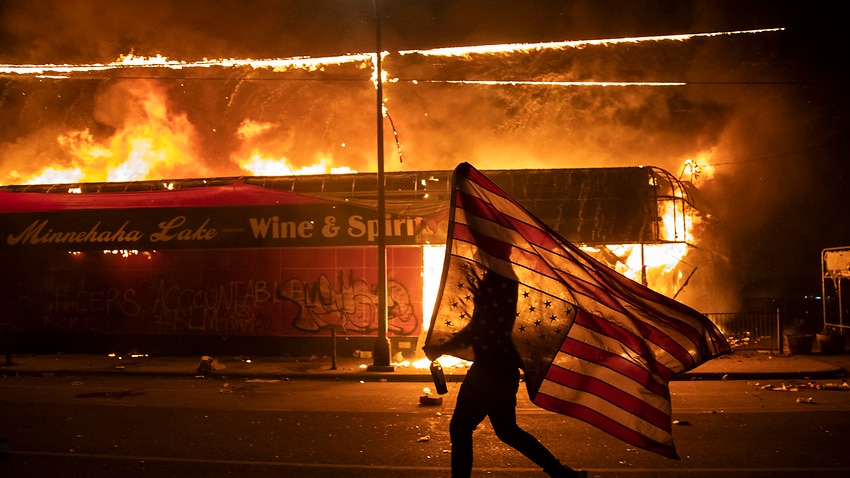 Civil unrest and political instability rose across the world last year as the coronavirus pandemic had a "significant impact" on levels of conflict and violence, new research has found.
The Institute for Economics & Peace's 15th Global Peace Index, released on Thursday, found civil unrest rose by 10 per cent globally last year, with researchers identifying more than 5,000 pandemic-related violent events between January 2020 and April 2021.
While levels of civil unrest fell at the beginning of the pandemic, anger with COVID-related government policies and restrictions such as lockdowns saw it quickly bounce back, the think tank said.
Overall, researchers identified 14,871 violent demonstrations, protests and riots in 2020, and the average level of global peacefulness deteriorated for the ninth time in 12 years – but at 0.07 per cent, only just.
The annual index ranks 163 countries, independent states and territories according to their level of peacefulness, which is measured based on levels of ongoing conflict, safety and security, and militarisation.
Australia has dropped two places to a ranking of 16th "as a result of increasing militarisation", IEP associate director of research Thomas Morgan said.
"Both military expenditure as a percentage of GDP and weapons exports per capita increased in the past year," he said.
The death toll from terrorism declined for the sixth consecutive year, with fewer than 10,000 deaths estimated to have occurred over 2020, and levels of internal conflict dropped in 21 countries.
IEP executive chairman Steve Killelea said the pandemic accelerated shifts in global peacefulness.
"Although there was a fall in the level of conflict and terrorism in 2020, political instability and violent demonstrations have increased," he said.
"The economic fallout from the pandemic will create further uncertainty, especially for countries that were struggling prior to the pandemic."
Twenty-five countries recorded a deterioration on the index's violent demonstrations indicator, in comparison to just eight that improved.
The biggest decline occurred in Belarus, where waves of angry protests last year challenged strongman president Alexander Lukashenko's grip on power. Myanmar, Russia and the United States recorded the next biggest drop-offs.
The largest regional regression in peacefulness occurred in North America, which saw the storming of the US Capitol and widespread Black Lives Matter protests spurred by the murder of 46-year-old black man George Floyd by a white policeman. While many of the protests were peaceful, there were instances of vandalism and clashes with police in several cities. 
Overall, more countries (87) recorded an improvement in peacefulness than a deterioration (73) since last year.
Iceland remains the most peaceful country in the world, according to the index, with New Zealand, Denmark, Portugal and Slovenia following behind.
Afghanistan is ranked as the least peaceful, followed by Yemen, Syria, South Sudan, and Iraq.