— Gadgets
Coronavirus vaccines are 'strongly recommended' for disability support workers, but not yet mandatory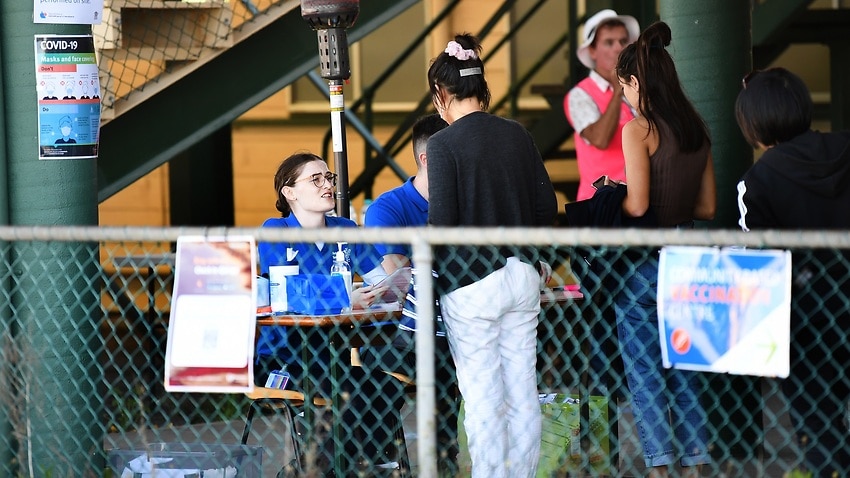 Workers in the disability sector are being strongly encouraged to get vaccinated against COVID-19, but will not yet be subject to mandatory jabs.
Last month, national cabinet agreed to mandate vaccination for aged care workers, who must receive at least one dose by mid-September to remain employed in the industry.
Disability Minister Linda Reynolds had called on state and territory leaders to endorse a similar mandate for those working in disability care. 
But on Friday, Prime Minister Scott Morrison said national cabinet received advice from medical experts that mandatory vaccination is not the best way forward "at this point". 
"There was also papers received from the medical expert panel that dealt with the vaccination of disability care workers. While they are not at this point recommending mandating vaccines for disability care workers, they are strongly recommending it," he told reporters, following the meeting. 
Karen Stace, from peak body National Disability Services, said the decision is "hugely disappointing".
"The vulnerability of people with disability to the worst impacts of the virus has been recognised by the federal government in the past and the move to not provide full protection for these members of the community is a let down," she said. 
NSW tightens restrictions after 44 new local cases
Minister Reynolds said on Thursday that 36 per cent of the disability workforce – or 40,000 people – had been vaccinated with at least one dose.
Of the National Disability Insurance Scheme participants in residential settings, 9.4 per cent have been fully vaccinated with two doses and 26.8 per cent have received one dose, as 6 July. 
"Disability service providers are rightfully anxious that the virus could needlessly take hold within our communities," Ms Stace said.
"We hope the government reconsiders this decision in addition to implementing an effective education campaign and strategies to improve vaccine access and rollout."
National cabinet agreed to revisit the issue of mandatory vaccination for disability support workers in residential settings in August, with a proposed deadline of 31 October 2021 for workers to receive at least one dose.  
Mr Morrison said on Friday public health orders are being implemented in states and territories – excluding Victoria – to mandate vaccinations for aged care workers. 
He said national cabinet discussed methods to incentivise these workers to get vaccinated, including collaborations with the private sector.
"We also engaged (Western Australian) Premier (Mark) McGowan and will be working with the private sector to see how we can lift the vaccination levels among aged care workers," he said. 
The prime minister said these incentives could eventually be offered to disability workers. 
"We would look to extend that disability care workers as well," he said.