— Sports
Coyotes to induct inspirational girl into ring of honor
GLENDALE, Ariz. (AP) – Lyndsey Fry remembers the day she met Leighton Accardo. Addressing a group of 40 kids at a hockey camp, she felt the tug of a 4-year-old girl who needed to use the bathroom.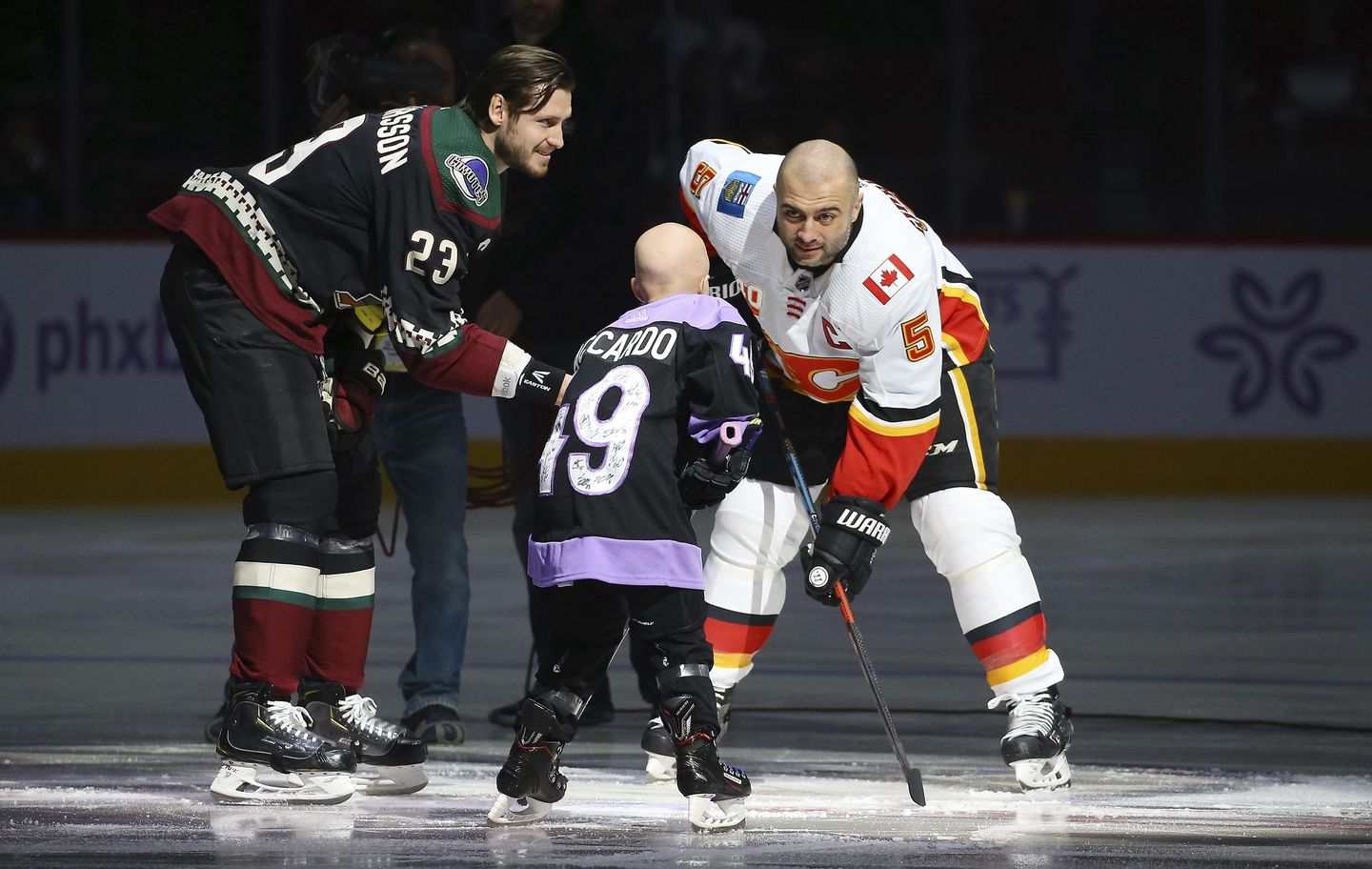 The cute freckled face, the unapologetic gumption.
Fry remembers the day Leighton died.
The Arizona Coyotes were supposed to visit the 9-year-old one last time that day. They just missed her.
The sobbing in the shower, the regret of not going to see her sooner.
"She was just that kid in the rink that everybody knew because she just had this radiating positivity, bubbliness, whatever you want to call it, everywhere she went," said Fry, the Coyotes' director of external engagement and female hockey. "She was a memorable kid. The Coyotes will take an extraordinary step before Saturday's game against St. Louis by inducting Leighton into their ring of honor. The inspirational girl with the tenacity of a hockey player will become the first person in NHL history who's not a former player, coach, general manager, or broadcaster to be inducted into a team's ring of honor. She will join Wayne Gretzky, Keith Tkachuk, Jeremy Roenick, Teppo Numminen, Dale Hawerchuk, Thomas Steen, and Bobby Hull inside Gila River Arena.
Leighton's imprint on the organization runs that deep.
"She really left the impact on us, not just as someone who loved hockey, but as someone who really captured the spirit of resiliency and of grit and of overcoming adversity in the face of an incredible challenge," Coyotes President and CEO Xavier Gutierrez said. "Her famous saying was, 'skate hard, have fun.' And that's really what we wanted to continue to do, to really keep her in our memories as an organization."
There's a connection every time a professional athlete meets a child with cancer. The encounters move the players, uplift the kids, yet are often brief.
Leighton's effervescent spirit, her tenacity on the ice – everything in life – and that smile were like an imprint on the soul of everyone she touched.
She had uncommon grit at an early age, falling and crying during one of her first times on the ice, yet refusing to come off. It carried her through her fight with cancer.
Leighton was memorable.
"People just really drew so much from her in the way that she carried herself during her cancer fight," Fry said. "I mean like that's something that adults can't handle, and she just handled it with so much grace, so much positivity. She never wanted anyone to feel sorry for her."
From the day of that first tug on Fry's pants, Leighton was the girl who stood out just by being herself.
Jeremy's father played eight seasons in the major leagues and is the New York Mets' assistant pitching coach. The athletic ability was passed down to Leighton, who excelled at hockey, baseball – whatever she attempted.