— Sports
Curry finally goes cold, Beal rallies Wizards past Warriors
WASHINGTON (AP) – After a four-point first half that was shocking by his recent standards, Stephen Curry faked out Alex Len and tried a wide-open floater from the lane that clanked off the rim. He slapped his hands in frustration as he ran down the court.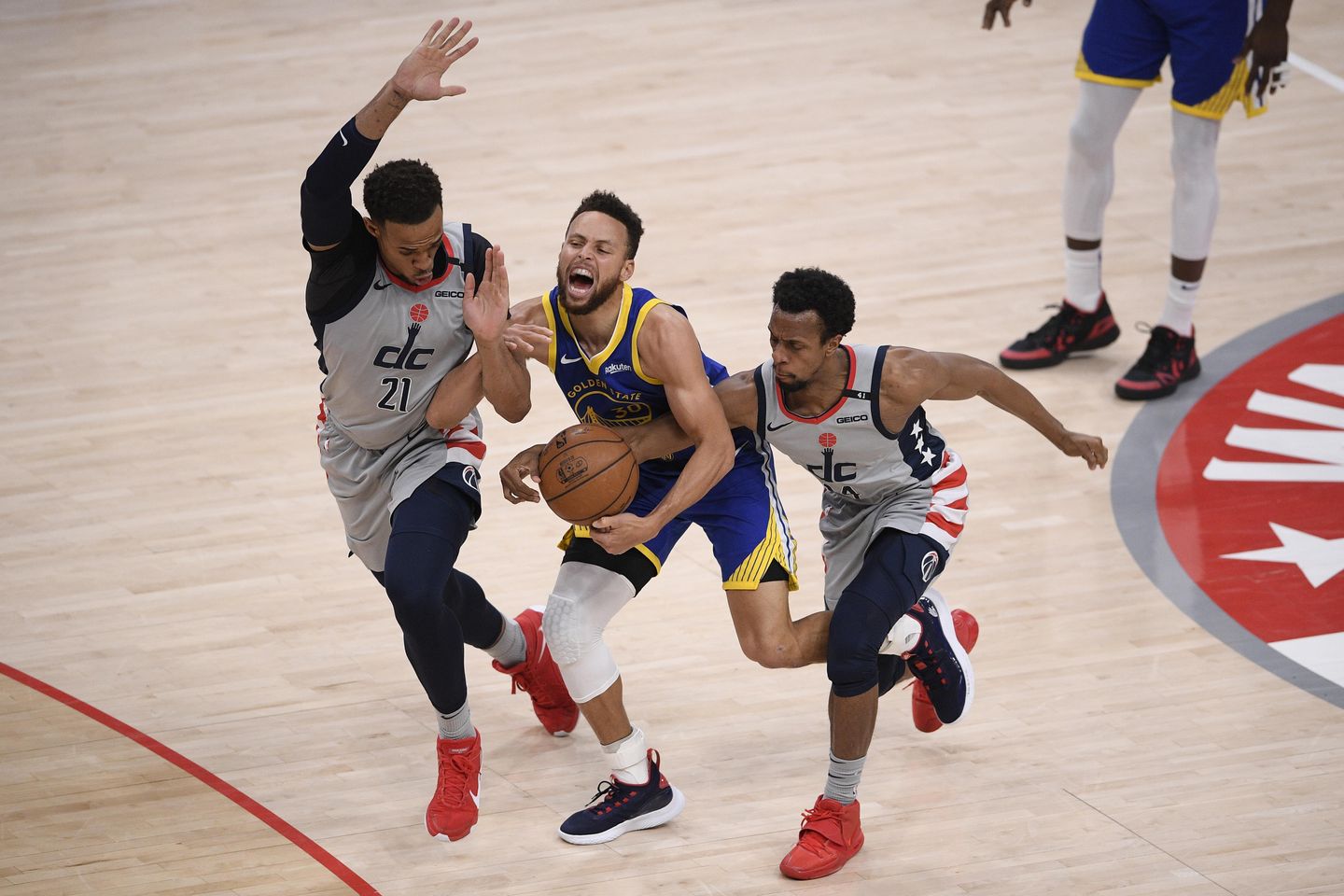 A minute later, he tried another floater that Len swatted away.
Coming off a historic run in which he made 78 3-pointers, the most in any 11-game stretch in NBA history, Curry was bound to have a bad night eventually, and it happened Wednesday night as the Golden State Warriors closed out a five-game trip with a 118-114 loss at Washington. Guarded primarily by Russell Westbrook, Curry was frigid early and cooled off again late, and Bradley Beal rallied the Wizards to their season-best sixth straight victory as Washington welcomed back fans for the first time in more than a year.
Curry, who came in having overtaken Beal for the NBA scoring lead, had 18 points on 7-of-25 shooting, including 2 of 14 on 3s. He hadn't scored fewer than 32 points in a game since March 17.
"It was a great run. It was something that hadn't been done before, and it was going to end at some point," Curry said. "Now you've got to start another one."
Beal scored 29 points as the glamorous matchup with Curry mostly fizzled until Washington rallied from 11 points down in the fourth quarter. HAfterscoring on a drive with 2:44 left, he pounded his chest and drew the sixth foul on Draymond Green. Beal converted the three-point play to bring Washington within one, and he found Davis Bertans for a 3-pointer that put the Wizards ahead for good with 2 minutes remaining.
Westbrook had 14 points, a season-high 20 rebounds, and 10 assists. The triple-double was his 27th season and 173rd of his career, second to Oscar Robertson's 181, but coach Scott Brooks was more thankful for Westbrook's defense. "That's the thing that Russell probably won't get a lot of credit for, but he did a great job of guarding him, putting pressure on him, making him take tough shots. It wears him out," Brooks said. "Every now and then, an amazing player like Steph will have an off game, and a lot to do with it was Russell."