— Sports
Dan Snyder goes after Bruce Allen in court filing
On Thursday, Washington Football Team owner Dan Snyder petitioned a federal court in California to issue a subpoena to former team president Bruce Allen as part of his ongoing defamation lawsuit against an Indian-based media company.  Snyder seeks phone records, text messages, and the ability to depose his former longtime confidant, alleging Allen was a source in the adverse reports that came out about the owner and team last year. Allen, of course, worked with Washington from 2009 until 2019, when he was fired after 10 seasons in which he posted a 62-100-1 record.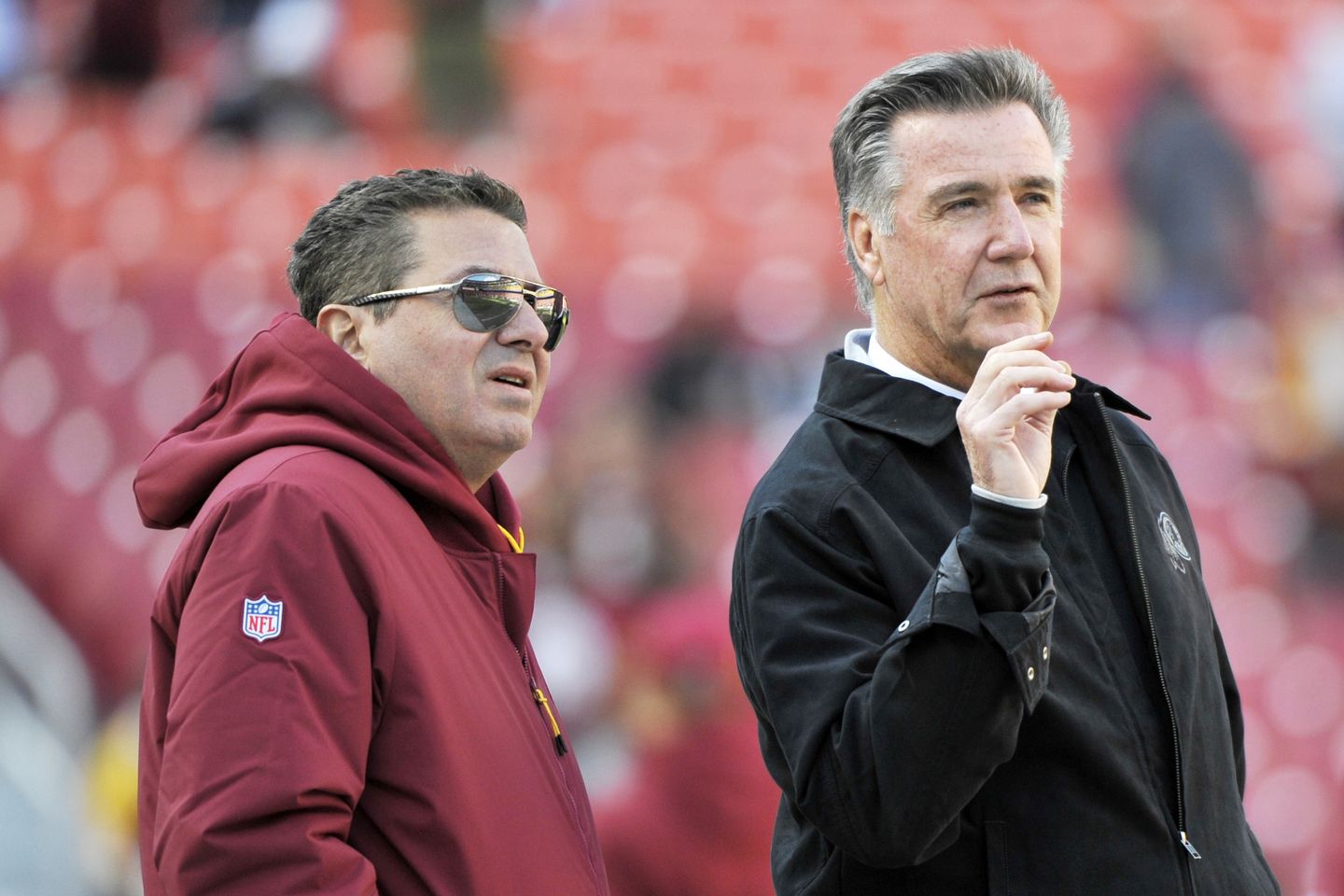 Snyder's lawyers allege Allen began coordinating a misinformation campaign just weeks after his firing in a filing. The lawyers write that Allen spoke at length with John Moag, a Baltimore investment banker who represented Snyder's three disgruntled minority shareholders while trying to sell their shares.
Snyder's lawyers wrote that from Jan. 9, 2020, to Nov. 18 of that same year, Allen and Moag "participated in at least 87 separate phone calls, lasting nearly 21 hours(1,237 minutes)." "In particular, in the 6 weeks leading up to the publication of the Defamatory Articles, Respondent and Mr. Moag spoke 21 times for 270 minutes, or 4.5 hours," the petition reads. "Given that Respondent no longer held a position with the Team as of 2019, Respondent had no valid business reason for speaking with Mr. Moag during that time."
The filing also accuses Allen of being a source in the series of The Washington Post articles that detailed more than 40 accusations from women who said they were sexually harassed while working for the team. The stories prompted the NFL to launch an ongoing investigation into the team's workplace.
The lawyers wrote that despite Allen's role in running Washington's day-to-day operations in that span, the articles "rarely, if ever" mention Allen. They also note that Allen wasn't mentioned in any of the pieces from Media Entertainment Arts WorldWide (MEAWW), the company Snyder is suing for defamation.
"This glaring omission raises further questions about Respondent's possible role in and/or knowledge of the creation, solicitation, drafting, and publication of the Defamatory Articles," the filing reads. Snyder alleges Allen also had "specific knowledge of the creation and distribution" of the articles on MEAWW's website.