— Gadgets
Delta variant prompts four-day lockdown in Perth and Peel regions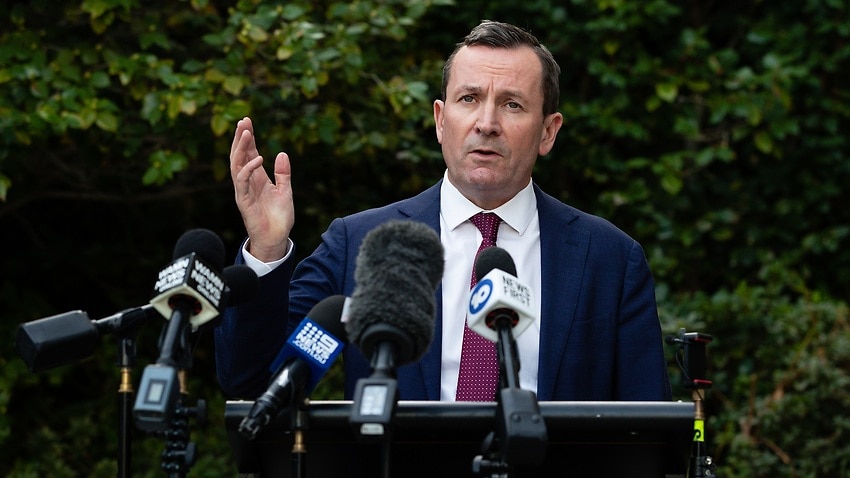 A four-day lockdown has been imposed on the Perth and Peel regions after confirmation of the Delta variant amongst the state's outbreak, which has now expanded by two cases to three infections in total. 
Western Australia Premier Mark McGowan said genomic sequencing has confirmed the Delta variant from the Sydney outbreak has now spread to Perth.
"The Delta strain is another new beast that we can't take any chances with. It is debilitating and it can be deadly."
He said authorities are not taking any chances and hope that the four-day lockdown will be a "circuit breaker".
"We're hopeful a four-day lockdown and all of the measures we're putting in place will be enough to crush and kill the virus in its tracks."
He said the measures "which are pretty strong" are necessary in light of how the virus has spread now from a woman from Sydney to another man who was dining at the same restaurant as the woman. 
"We are worried this new variant can linger in the community and can transmit between people very easily.
"What we are seeing with this recent outbreak is how quickly it can spread, even with just fleeting contact."
Stay-at-home orders apply and businesses will be closed. Schools and day care centres will remain open to allow essential workers to go to work. 
"You can only leave Perth and Peel for those essential reasons," Mr McGowan said. 
"I'm sorry, it's very disturbing. But for the next fourdays you won't be able to leave to go on holidays."
Reasons to leave the home are limited to: getting vaccinated, shopping for essentials like groceries, attention to medical needs or compassionate requirements like looking after the vulnerable. 
Exercise is permitted with a maximum of two adults from the same household and limited to one hour per day within a 5km radius from home and masks must be worn – except for vigorous exercise.
He said authorities are bracing themselves for more cases. 
One of the new cases includes a woman who came into brief contact with a previous case. The 32-year-old had visited a gym in Perth and had only minimal contact with the previously known case, a WA woman who had visited Sydney.
Mr McGowan has also released a number of potential exposure sites, including the gym, a dog grooming centre and a supermarket.
"This is a concerning development. It demonstrates just how quickly this variant can spread," the premier said earlier on Monday.
"We will do whatever we need to do to keep the community safe."
Health officials are currently tracking down the woman's known close and casual contacts.
They have already identified 114 close contacts for the returned traveller and 27 of those have returned a negative COVID-19 test so far.
More details to come.