— Gadgets
Doctors sent to Fiji as NSW cluster grows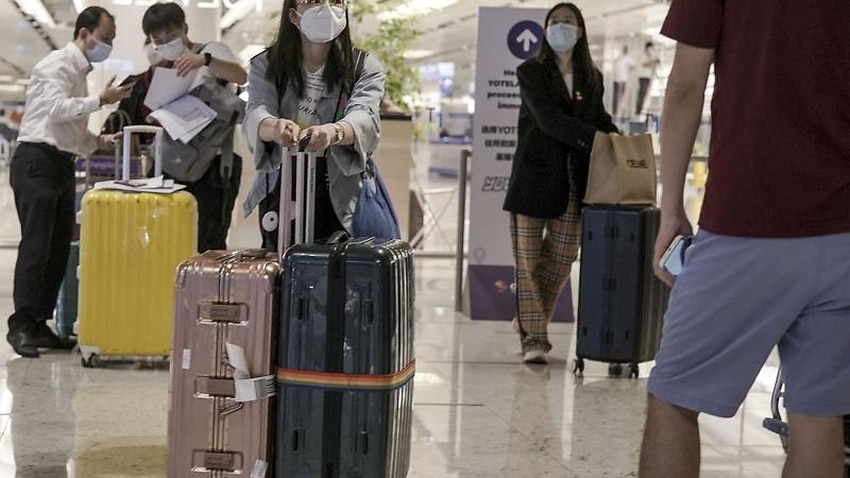 Australia will send a medical team to Fiji to help combat the country's latest COVID-19 outbreak.
The federal government has supplied 1.3 tonnes of PPE, medical supplies and testing equipment to Fiji since the outbreak began in April, and has sent $83 million for COVID measures since the start of 2021.
Fiji has recorded more than 1600 cases in total, with 115 new infections recorded on Friday.
The health security of Australia's near neighbours was a critical priority, the federal government said in making the announcement.
Also on Saturday, federal trade minister Dan Tehan said he would fly to Singapore for more talks about a travel bubble.
Despite months of discussions about the proposal, he told reporters it was still unclear what infection or vaccination levels would be needed to see the plan established.
"We will only create a bubble with Singapore when it is safe for us to do so and in the meantime we're looking at what would be the processes that would enable that to be as safe as possible," Mr Tehan said.
Singapore has seen repeated lockdowns despite much higher levels of vaccination than Australia.
It's expected Singaporeans who have been vaccinated would be able to travel to Australia without having to complete two weeks of hotel quarantine.
It may also be possible for people from other countries to enter Australia via Singapore after completing quarantine in the Southeast Asian city-state.
Meanwhile, NSW's Bondi virus cluster has grown by two cases, with the state government warning testing levels are not high enough.
Health Minister Brad Hazzard told reporters on Saturday the virus was a "near and present danger" and testing rates were "nowhere near what we'd like to see".
The state recorded two local cases and four in hotel quarantine, with more than 26,000 tests conducted up till 8pm Friday.
"The weapon that we have to defeat this virus when it keeps coming back is making sure you get tested," Mr Hazzard said.
The current outbreak is believed to have spread from a limosine driver aged in his 60s who was transporting international flight crew.
The infections have prompted some states to tighten border restrictions for those who live in eastern Sydney or have been to exposure sites.
Victoria recorded one locally acquired virus case on Saturday with the state continuing to emerge from its fourth lockdown, while another two new cases have been recorded in Melbourne's hotel quarantine, bringing the total active cases in the state to 51.
The new case is a close contact of an existing case and has been in quarantine while infectious.
Masks are no longer required outdoors and travel restrictions were scrapped in Victoria from Friday except for people visiting the snowfields.
Meanwhile, Labor has repeated its claim the federal government relied too heavily on the AstraZeneca COVID-19 vaccine for Australia's rollout.
Medical experts are now recommending people under 60 receive the Pfizer jab due to the risk of extremely rare blood clots for AstraZeneca recipients.
But the 840,000 people aged 50 to 59 who have already had a single AstraZeneca dose have been told to get their second jab of that vaccine.
Two deaths have occurred in Australia from 3.8 million AstraZeneca doses.
National cabinet will meet on Monday to discuss what the increased reliance on Pfizer imports means for the immunisation program.