— Sports
Fernando Tatis calls homer celebrations off Trever Bauer 'payback time'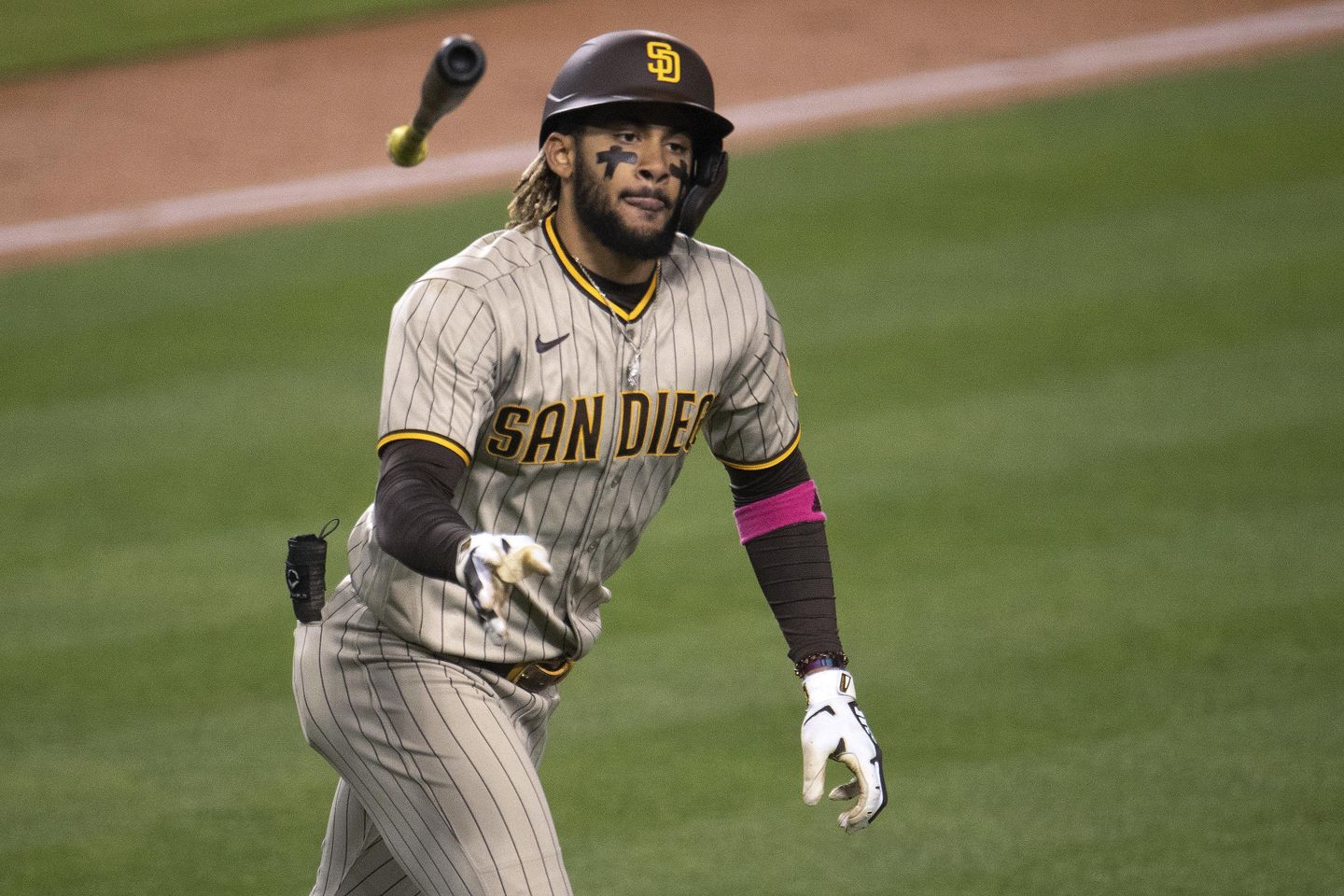 Fernando Tatis doesn't forget a slight that quickly. So when he launched the first of his two home runs off Trevor Bauer on Saturday night, Tatis turned toward his dugout and covered one of his eyes, in reference to the Dodgers starter pitching with one eye closed at times.
When Tatis crossed home plate following his second home run of the night, he employed a strut that UFC star Conor McGregor popularized — and the one Bauer sometimes uses after a strong inning.
"Payback time," Tatis said (via ESPN). Of course, Los Angeles got the last laugh, beating the San Diego Padres 5-4. But the season series between the two National League West rivals has been electric, full of chippy exchanges and back-and-forth ballgames.
.@tatis_jr with an electric trip around the bases. pic.twitter.com/gqZrwmbSwC


— MLB (@MLB) April 25, 2021
The home run reactions from the Padres star were just the latest in a string of alternating jabs between the teams.
"It's just fun," Tatis said. "When you know you're facing a guy like that — he's doing his stuff, he's having fun on the mound, and when you get him you get him, and you celebrate, too. He's a hard guy to deal with."
Tatis' move to cover his eye rounding first base on his first home run is in reference to what Bauer said during spring training. The reining NL Cy Young winner pitched an inning against the Padres with one eye closed; he still struck out a pair.
Bauer didn't mind the move. He said he didn't see Tatis do it, but he noticed some of the Padres players in the dugout cover one eye following Tatis' second longball.
#HazloGrande, @tatis_jr. pic.twitter.com/5sEuIldtel

— MLB (@MLB) April 25, 2021
In a sport with many unwritten rules against celebrating too emphatically, Bauer has no qualms about Tatis having fun at his expense — particularly because Bauer is one to celebrate big moments, too.
"I like it," Bauer said. "I think that pitchers who have that done to them and react by throwing at people, or getting upset and hitting people or whatever — I think it's pretty soft. If you give up a homer, the guy should celebrate it. It's hard to hit in the big leagues.
"So, I'm all for it. And I think it's important that the game moves in that direction, and we stop throwing at people because they celebrated having some success on the field."