— Sports
Figure Skating in Harlem finds ways to deal with pandemic
For months last year, Figure Skating in Harlem included no figure skating.
Due to the COVID-19 pandemic, the members of the 24-year-old organization that serves young women of color in New York City didn't see the ice from late winter until fall. Once they returned, with strict coronavirus-prevention protocols, it was a significant step toward normality.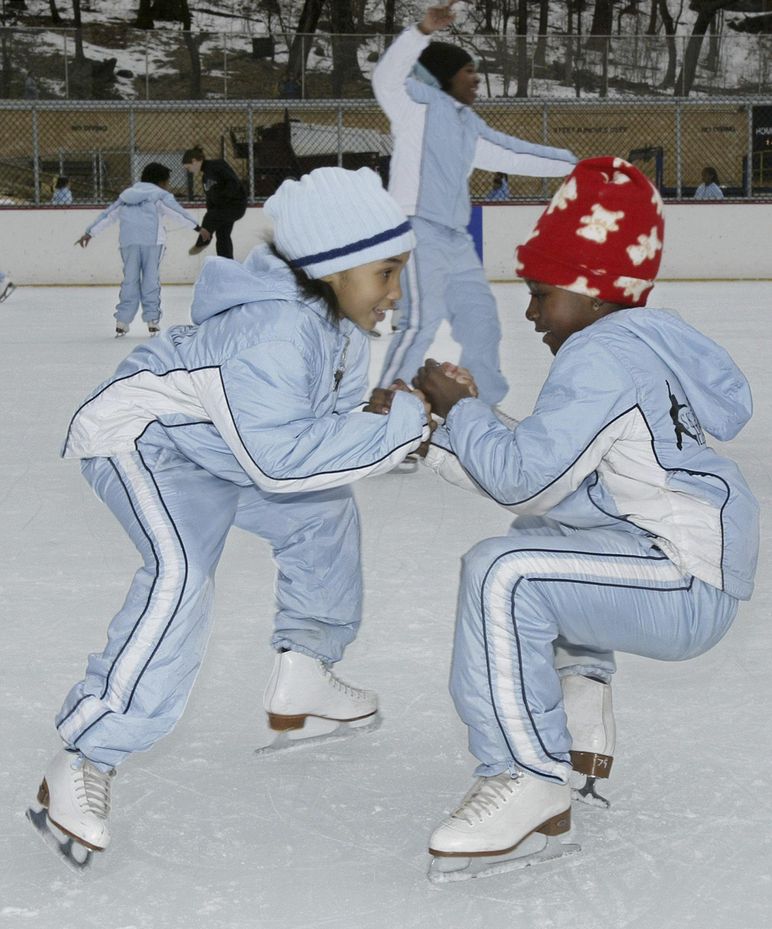 "We had 7- and 8-year-olds up to 18-year-olds, and I have to say when you can move physically, it helps you mentally," says Sharon Cohen, CEO and founder of Figure Skating in Harlem. "In some ways, having skating was like a lifeline for these girls when so many sports were canceled. The first day on the ice, we had stringent protocols in place. Everyone had masks on and stayed socially distanced. We did everything by the book; that was a change; they had to learn a new routine. But once they got used to it, that brought a sense of normalcy amid the abnormal.
"One of our groups of girls, younger and older girls, worked to create a routine they would perform at Rockefeller Center by mid-January, and they had to think about costumes and music and then practice to perform it with no physical contact. When they could get on the ice, that might have been the only in-person experience they had with their peers. This was such a critical part of the support for our girls in Figure Skating in Harlem: They could come together and be on the ice and not be isolated or at risk. It was an in-between step for them."
The challenges for the girls, who will pay tribute to skaters of color at FSH's 2021 Champions In Life Virtual Gala on Thursday, extended far beyond the absence of ice time. For nearly a quarter-century, the program's objective has been to help girls of color transform their lives by growing in confidence, leadership, and academic achievement. Figure Skating in Harlem combines the power of education with access to the artistic discipline of figure skating "to build champions in life.