— Sports
Final Four promises to be good after bracket of upsets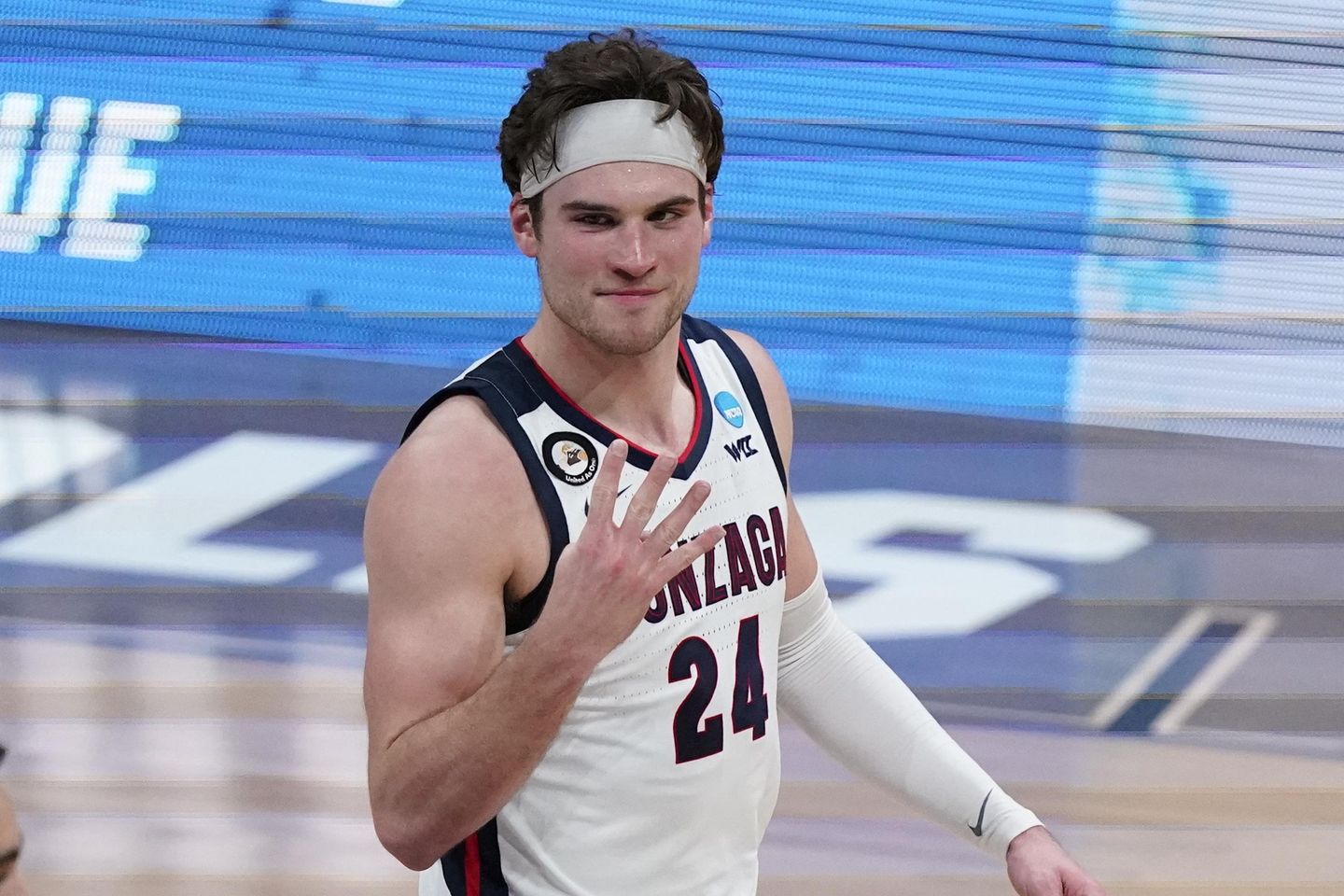 INDIANAPOLIS — March Madness was worth the year-long wait.
The disappointment of losing last year's NCAA Tournament to the pandemic added excitement for this year's bracket, and it didn't disappoint with a slew of upsets.
Now that the dust has settled a bit, we're down to four.
One is chasing history. Another wasn't supposed to get this far. Two, both from Texas, have rekindled memories of the old Southwest Conference.
This should be fun.
South Region top seed Baylor faces Midwest Region No. 2 seed, Baylor, at 5:14 p.m. on Saturday in one national semifinal. West Region No. 1 seed Gonzaga squares off at 8:34 p.m. against East Region No. 11 seed UCLA in the other semifinal.  The winners will play Monday at 9 p.m. in the national championship game. All three games will be played at Lucas Oil Stadium in Indianapolis and air on CBS.
The teams: Gonzaga hasn't lost since February 2020 and has a history within their grasp. Win two games, and they'll not only hoist the championship trophy for the first time, but they'll also become the first team to complete an undefeated season since Indiana in 1976. Oh, they're also good on offense. Twenty-seven straight double-digit wins well. The Baylor Bears were discounted as title contenders when a late-season COVID-19 pause seemed to slow their roll. No one's saying that now after they swarmed their way through the bracket. If you like in-your-jersey defense with a dash of up-tempo offense, this is your team.
Like Baylor, the Houston Cougars were in the now-defunct Southwest Conference. They're playing a bit like they did back then, conjuring up memories of the Phi Slama Jama days. They like to play defense, too, so there's going to be a few bruises when they meet the Bears in the Final Four.
Finally, UCLA. What a job Mick Cronin has done with the Bruins. He brought some of his Cincinnati teams' toughness with him to Westwood and has UCLA back in a once-familiar place. The Bruins like to squeeze the pace and their opponents, so Gonzaga's next step on the road to perfection won't be an easy one.
Star players: Start with Corey Kispert. Gonzaga's All-American sharpshooter has won more games (126) than any player in decades and is the Zags' go-to offensive guy. He's the second player in the last 10 years to shoot 50% from the floor, 40% from 3, and 90% from the free-throw line.