— Gadgets
Gerard's portrait is an Archibald Prize entry. He hopes the artwork will inspire discussions about inclusivity
An actor with Down syndrome whose portrait has been entered in the Archibald Prize says he hopes the artwork will inspire conversations about inclusivity.
Gerard O'Dwyer and artist Rita Karagelinian worked together on the portrait, called 'Conversations with the leading man', which they delivered together to the Art Gallery of New South Wales.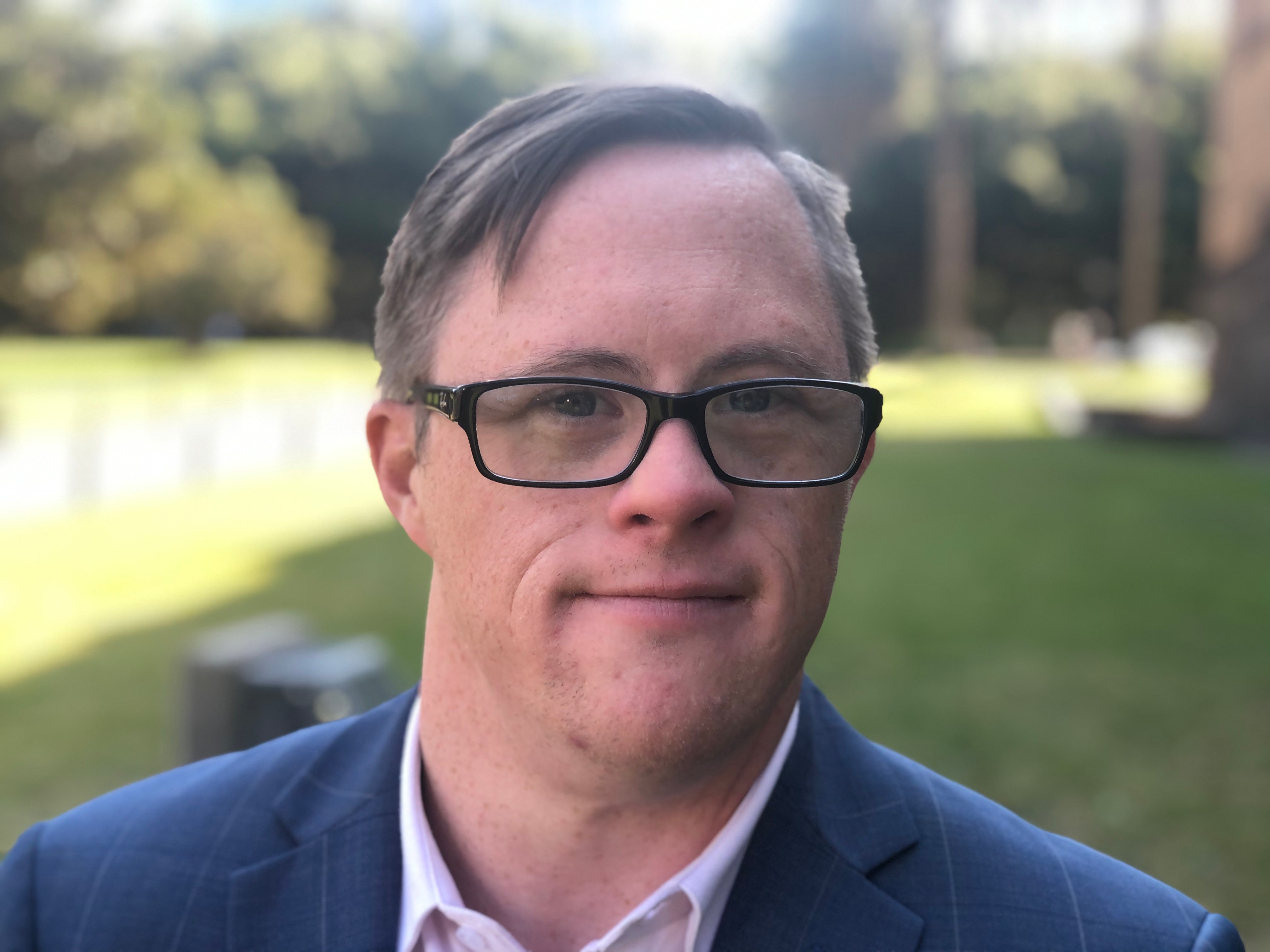 Ms. Karagelinian said the title and painting captured Mr. O'Dwyer's active lifestyle.
"I feel like there's a bit of sparkle in this portrait of Gerard as well as a lot of determination, drive, and passion," she told SBS News. She said she admires the actor's clear speech and ability to connect with people.
Mr. O'Dwyer says he is pleased with the final product.
"For me, it's exciting and breathtaking," he told SBS News. "When I first saw it, I said to myself, 'Wow, I can't actually believe it's me on the portrait'."
Ms Karagelinian said the butterflies in the painting are the colours of Down syndrome awareness and symbolise the chromosomes of the condition.
"Butterflies are almost like a blessing, and whenever people see a butterfly, they just feel like there's something special about the situation or the moment," she said.
Ms Karagelinian says her Armenian family heritage plays a vital role in her portraits, with themes of warmth and connection. She told her grandmother escaped Armenia as a baby hidden on a donkey, and that if she hadn't survived, the artist would not have been here today.
"I bring to my art connection and wanting to bring out the best in the person," Ms. Karagelinian said.
The Archibald Prize was launched in 1921, after JF Archibald, the political magazine The Bulletin.
The head packer, Brett Cuthbertson, has been working at the Art Gallery of New South Wales for 40 years and says he knows what makes a good painting.
"Something that captures the character of a person," he said. "Not just the look – it has to get the character you've got to get the eyes. I have to go for the eyes. If it's got the person's character in the eyes I go for that."
Mr O'Dwyer has just finished working on an upcoming feature film and hopes the portrait will spark conversations about inclusion.
"As an actor for so many years now I stand up for human rights and I smash those stereotypes," he said.
"We are what we are in life and everyone wants to make a difference if given a chance. We're not labelled by our disability."
It's not the first time that a portrait of someone with Down syndrome has been entered in the Archibald Prize. Last year one of the finalists was a self-portrait from an artist with the condition.
An exhibition of the Archibald Finalists will take place at the Art Gallery in New South Wales from 5 June until 26 September.