— Gadgets
Health officials warn against 'mixing and matching' COVID-19 vaccines amid new AstraZeneca advice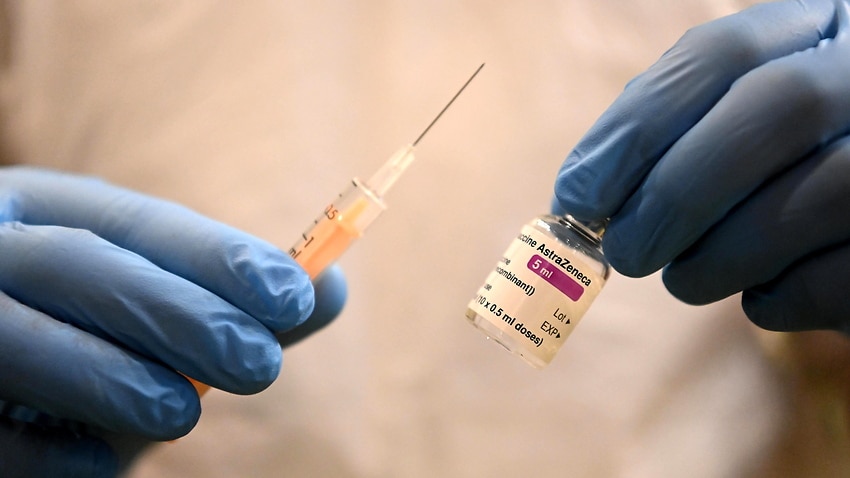 Australian officials have recommitted to getting everyone vaccinated by the end of this year after an emergency meeting of national cabinet.
And it should soon be clearer how many people have been fully protected with both doses.
Scott Morrison chaired an emergency meeting of premiers and chief ministers on Monday to discuss the troubled rollout.
The national program was again thrown into disarray after medical experts changed their advice for AstraZeneca jabs.
States have also voiced concerns they do not have enough vaccine doses to meet demand.
Lieutenant General John Frewen, who is in charge of logistics for the vaccine rollout and briefed the national cabinet, urged the community to pull together and get vaccinated when eligible.
"We have a plan to offer vaccines to all Australians by the end of the year and I encourage all Australians that we should pull together to protect both ourselves and our fellow citizens by getting vaccinated," he said.
Chief Medical Officer Paul Kelly briefed national cabinet on changed health advice after the cut-off age for people to receive AstraZeneca was lowered from 60 to 50.
He restated advice for people who received their first shot of AstraZeneca to get a second dose.
Professor Kelly said Australia was not mixing vaccines.
"You need to match, don't mix," he told reporters.
Officials are pleased 98 per cent of people turned up for their second dose appointments last week, for both the Pfizer and AstraZeneca jabs.
Professor Kelly said the latest survey data on vaccine hesitancy showed the rate of people not prepared to take up vaccinations was stable.
There have now been 6.59 million vaccine doses delivered in Australia including 1.21 million in the past week.
General Frewen said he would soon start releasing information on the rate of fully vaccinated Australians.
"I will be working to make that detail available at the earliest opportunity," he said.
Breakdowns by specific age brackets could be a little further off.
"As I go through the review, I will start to provide that information, but bear with me while I get it," General Frewen said.
Several premiers spent the weekend calling for more Pfizer jabs from the Commonwealth, which countered by arguing the states were under-ordering.
No premiers or chief ministers made specific requests for more doses at national cabinet.
General Frewen has committed to giving states and territories the minimum and maximum allocations they can expect until the end of the year, so they can better plan and prepare. 
Separate to national cabinet, NSW has been offered an extra 50,000 Pfizer doses over the next three weeks as it responds to the Bondi outbreak.
The prime minister is keen for states and territories to lift their vaccination rates.
"We'll work closely with the states and territories – there's no need for argy bargy about it," Mr Morrison said.
"We'll just get on and work together, which is what I think people expect state and Commonwealth governments to do."
General Frewen is working on a new advertising campaign to encourage people to take up vaccines.
"We're just working at the moment to manage the commencement of that in line with the supplies available because we want to make sure we don't start the campaign until we are comfortable to meet the demand."