— Sports
Healthy again, Rodón savoring every moment with White Sox
CHICAGO (AP) – After every injury – each one of his surgeries, each of his extended stays on the injured list – Carlos Rodón had to convince himself he was healthy again. He had to pick up a ball and throw like a carefree kid like he did long before he became a major leaguer.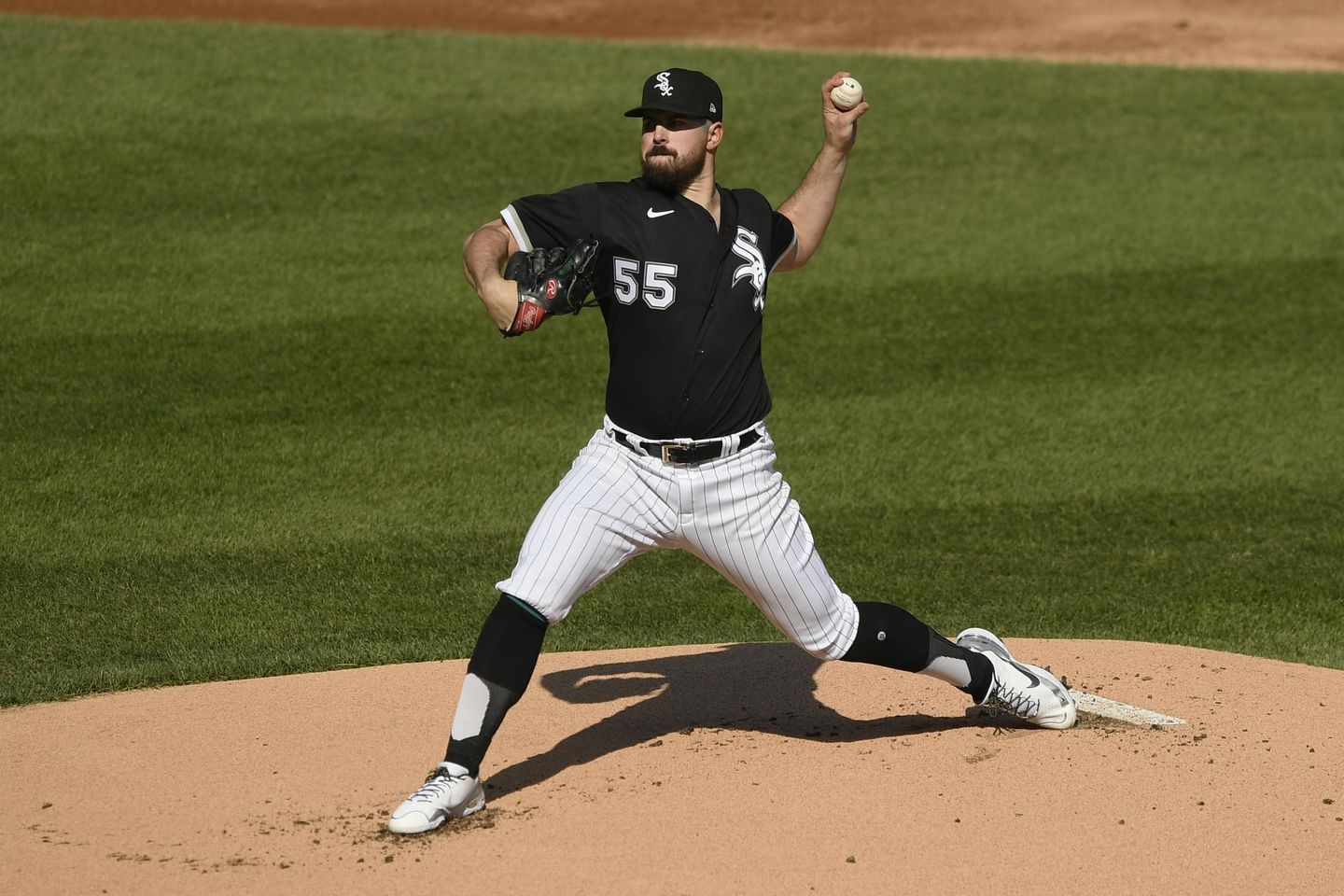 "It's hard to get that 'Am I going feel something when I throw?' out of your mind," Rodón said. "It's not easy. I don't know how to put it. It's just, you just got to do it." So you better believe Rodón is enjoying every pitch at the moment. Every 98-mph fastball for the Chicago White Sox. Every wicked slider. Every moment of a surprising start for the only big league team he has ever known, the same one that was ready to let him go over the winter.
More than most, he knows it can all go away in a hurry.
"Being hurt and not being able to play, you don't take the game for granted anymore," Rodón told The Associated Press in a phone interview. Returning to the promise he showed after being selected with the No. 3 pick in the 2014 amateur draft out of North Carolina State, Rodón is a perfect 4-0 with a sparkling 0.72 ERA in four starts, striking out 36 in 25 innings. According to the Elias Sports Bureau, the 28-year-old left-hander is just the eighth pitcher since 1900 to win each of his first four outings of a season with at least 35 strikeouts.
Rodón had one of baseball's signature moments of April when he threw a no-hitter in an 8-0 victory over Cleveland. It was his first career shutout and second complete game. For the people who had a hand in his development and then watched him go through his injury trouble in recent years, it was a pretty sweet night. "It felt like he was back here again, and you're sitting there hanging on every pitch," N.C. State coach Elliott Avent said. "I'm just so glad for Chicago to be able to see what Carlos Rodón is capable of doing."
While Rodón has thrown at least 95 pitches in each of his starts, the White Sox are careful with him. He was slated to go Tuesday at Cincinnati, but he was pushed back to Friday night against Kansas City instead. The move keeps Dylan Cease and Dallas Keuchel on their usual schedule and creates more rest for Rodón, who has had just 15 big league appearances and 67 1/3 innings in the last three years.