— Gadgets
Here's how Victorians can access cash payments for the latest COVID-19 lockdown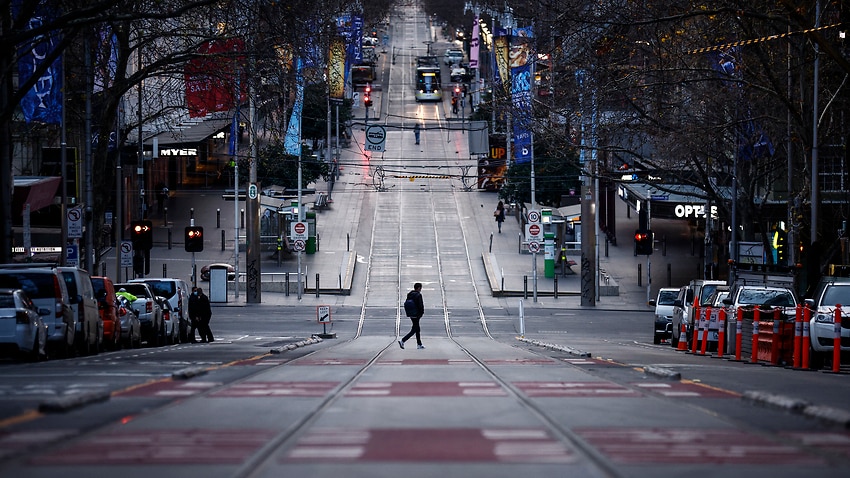 Victorian workers and businesses will be handed cash payments to support those hit once again by a coronavirus lockdown in the state.   The five-day statewide lockdown has been imposed in response to concerns over the spread of the Delta variant of the virus, with Victoria recording six new cases on Friday.
A payment of $600 will be made available to workers across the state who lose more than 20 hours during the period of the lockdown. People who have lost between eight hours and 20 hours will also be eligible for payments of $375, with the state and federal governments agreeing to share the cost burden.    The state government will also provide $3,000 and $2,000 payments to 90,000 businesses affected by lockdown restrictions.  The announcement comes after a deal over the emergency support was struck late on Thursday night between the federal and Victorian governments.
Victorian Premier Daniel Andrews said he recognized the need for immediate assistance.
"We are all working as hard as we possibly can to make this as short a lockdown as possible: five days," he told reporters.
Here are the critical support measures available:
COVID-19 Disaster Payment
The COVID-19 Disaster Payment, first introduced during Melbourne's May coronavirus lockdown, will be available to Victorians for the latest five-day lockdown.
The change comes after Prime Minister Scott Morrison announced the scheme would be amended to allow workers who lose hours to be paid for the first week of a lockdown. Workers can expect the payments to be made in arrears to their application to Services Australia coming 7 days after the commencement of the lockdown. People and businesses in hotspot areas – which includes greater Melbourne, Geelong, and the Surf Coast Shire in Victoria – will receive assistance from the federal government under the scheme.
But Mr. Andrews said the state government would pick up the tab for support in areas outside the federally declared areas. "If you lose hours and you are eligible, then the length of the lockdown doesn't matter. You've lost those hours,  you've lost those wages, and you should be supported," he said.