— Gadgets
How Australia could get dragged into a war with China over Taiwan
There are warnings a military conflict between the United States and China is growing in likelihood and could be a real possibility in the next five to 10 years.
In a speech at the University of Adelaide on Monday, former defense minister Christopher Pyne said the likelihood of a "kinetic war" in the Indo-Pacific was becoming higher. The trigger that could pull the US – and subsequently Australia – into it was Chinese forces entering Taiwan.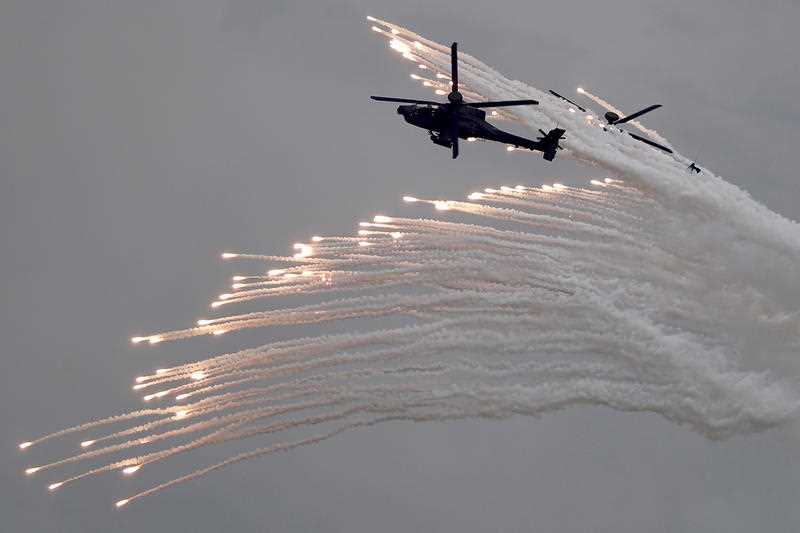 "Five years ago, I would've said that the possibility was improbable, now I would have to say that the possibility is more likely than it was then," said Mr. Pyne. He also served as defense industry minister during his time in politics. "The reality is that China is confident and capable and is not embarrassed to show it. Most concerning of all, it has turned up the pressure on Taiwan – the most likely next flashpoint in the region."
Why Taiwan?
Tensions are currently high on the island, home to almost 24 million people and situated to the east of China and north of Hong Kong.  Over the past year, shows of military strength by Beijing there have increased considerably, with Chinese fighter jets and nuclear-capable bombers breaching Taiwan's air defense zone on a near-daily basis. A record 25 Chinese military jets and bombers breached Taiwan's defense zone on Monday.
Since the 17th century, the island's rule has gone from Indigenous people to Dutch colonizers, China, Japan, and China. In 1949, at the end of the civil war, Chinese republic forces retreated to Taiwan as communist armies took control of the mainland. Republic forces controlled the island under military rule until democratic reforms in the 1980s. AH-64E attack helicopters launch flares during the 36th Han Kuang (Chinese Glory) military exercise in Taichung, Taiwan, 16 July 2020
Today, Taiwan lives under the threat of invasion by China, which has vowed to one day seize the island by force if needed. Malcolm Davies, an analyst with the Australian Strategic Policy Institute, says China wants Taiwan back under its control.
"The Chinese government sees Taiwan as lost territory," he told SBS News. "The Taiwanese people, on the other hand, do not see themselves as Chinese. They see themselves as Taiwanese, and there is not much support on Taiwan for unification, so China will force unification, even if it is through use of military force."