— Gadgets
Hundreds hurt in new Jerusalem clashes between Israelis and Palestinians
Hundreds were wounded in new clashes Monday between Palestinians and Israeli security forces in Jerusalem, ahead of a planned Jewish nationalist march marking Israel's 1967 capture of the holy city. An AFP correspondent at the scene said that Palestinians hurled projectiles at Israeli officers in riot gear who fired rubber bullets, stun grenades, and tear gas.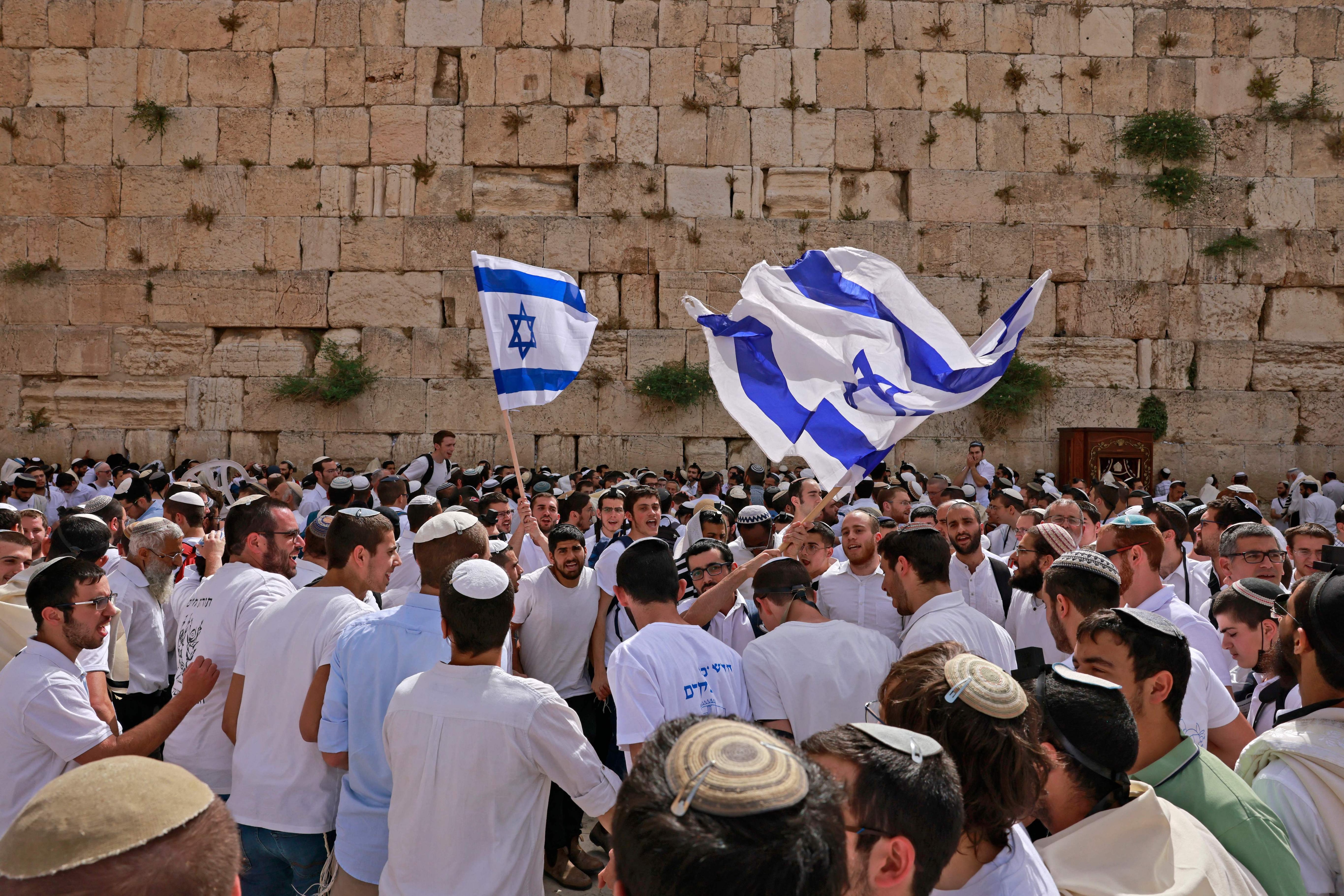 "There are hundreds of people injured from the clashes," and about 50 were hospitalized, the Palestinian Red Crescent said about the latest unrest since violence escalated following the last Friday prayers of the Muslim holy month of Ramadan. The clashes were the latest in days of the worst such disturbances in Jerusalem since 2017, fuelled by a years-long bid by Jewish settlers to take over nearby Palestinian homes in east Jerusalem.
A critical court hearing scheduled for Monday on Sheikh Jarrah, the East Jerusalem neighborhood flashpoint at the center of the property dispute, has been postponed. There were fears of further violence in the city ahead of a planned march Monday by Israelis to commemorate Israel's capture of Jerusalem in the 1967 Six-Day War, an anniversary known as "Jerusalem Day" in the Jewish state.
Israeli police had, as of Sunday, approved the march.
The leader of the right-wing Religious Zionism party, Bezalel Smotrich, has also announced a visit Monday to the tense Sheikh Jarrah district. Prime Minister Benjamin Netanyahu on Sunday defended Israel's response to the protests and rioting. "We will uphold law and order – vigorously and responsibly," Mr. Netanyahu said while vowing to "guard freedom of worship for all faiths".
Middle East quartet calls for calm.
The weekend clashes broke out at the Al-Aqsa mosque complex, Islam's third holiest site. It is also the most religious site in Judaism, known as the Temple Mount. All six Arab nations with diplomatic ties with Israel – Egypt, Jordan, the United Arab Emirates, Bahrain, Morocco, and Sudan – have condemned the Jewish state over its response to the protests. In Jordan, the custodian of Jerusalem's holy Islamic and Christian sites, King Abdullah II condemned "Israeli violations andescalatorsy practices at the blessed Al-Aqsa mosque.