— Education
In School Board Races, Opposing Critical Race Theory Wasn't A Knockout Winner
The backlash against the perceived teaching of critical race theory in schools helped the GOP sweep statewide offices in Virginia on Tuesday. Still, it wasn't a clear winner at the local level for insurgent candidates hoping to take over public school boards.
Across the country, candidates signed up in record numbers to run for the board of education seats on anti-critical race theory and anti-mask mandate platforms. This trend grew in response to pandemic school closures and greater attention on social justice issues after 2020's protests against police brutality.
In the past, hyperlocal school board races rarely, if ever, made national news. But they exploded into view in the last election cycle, with meetings devolving into chaos and acrimony over COVID-19 protocols and history curriculum. National donors funding some races poured gasoline over the fire.
"It's definitely been a journey," said Haley Pendergraft, a 41-year-old former educator from Maple Valley, Washington, who's still waiting on her race against an anti-CRT candidate to be called but is expected to win. "For me, this was a perfect fit for my love of communities, families, public service, and education. So going into it with that being my intention, and then quickly finding that I was swept into a very polarized environment, a very political environment, that was definitely a challenge."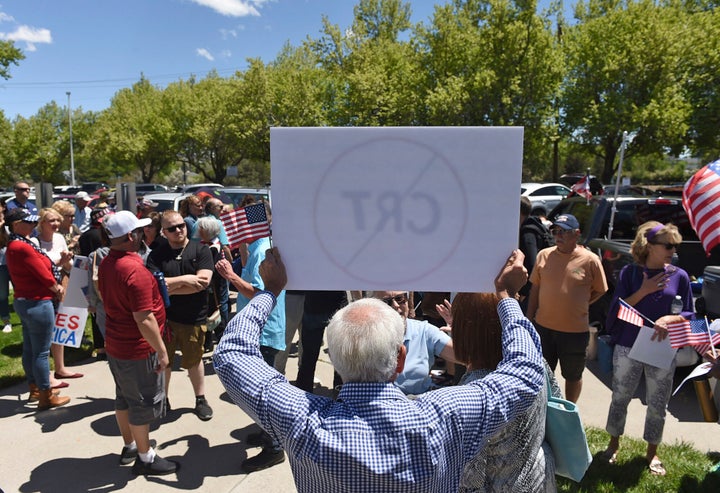 Virginia Gov.-Elect Glenn Youngkin and down-ticket Republicans rode that wave of parental anger into office in an election that's often looked to as a preview of what's to come in 2022. Youngkin's closing message in a come-from-behind race was all about parental control in education.
"We're going to press forward with a curriculum that includes listening to parents' input, a curriculum that allows our children to run as fast as they can, teach them how to think, enabling their dreams to soar," Youngkin said in his victory speech. "We are fighting for parents, students, and teachers in our schools."