— Sports
Jordan Reed retires from NFL: report
According to multiple reports, former Washington tight end Jordan Reed plans to retire from the NFL after seven seasons.  Reed spent six of those years in Washington, where the one-time Pro Bowler was a tantalizing talent whose career was often plagued by injuries. When healthy, Reed was one of the most dominant players at his position — exploiting one-on-one mismatches, using his 6-foot-2, 242-pound frame to overpower linebackers and safeties.  But Reed was often sidelined, missing time because of a variety of ailments. The 30-year-old notably dealt with a string of concussions — as many as seven, dating back to his time in college at the University of Florida — including one that knocked him out all of 2019.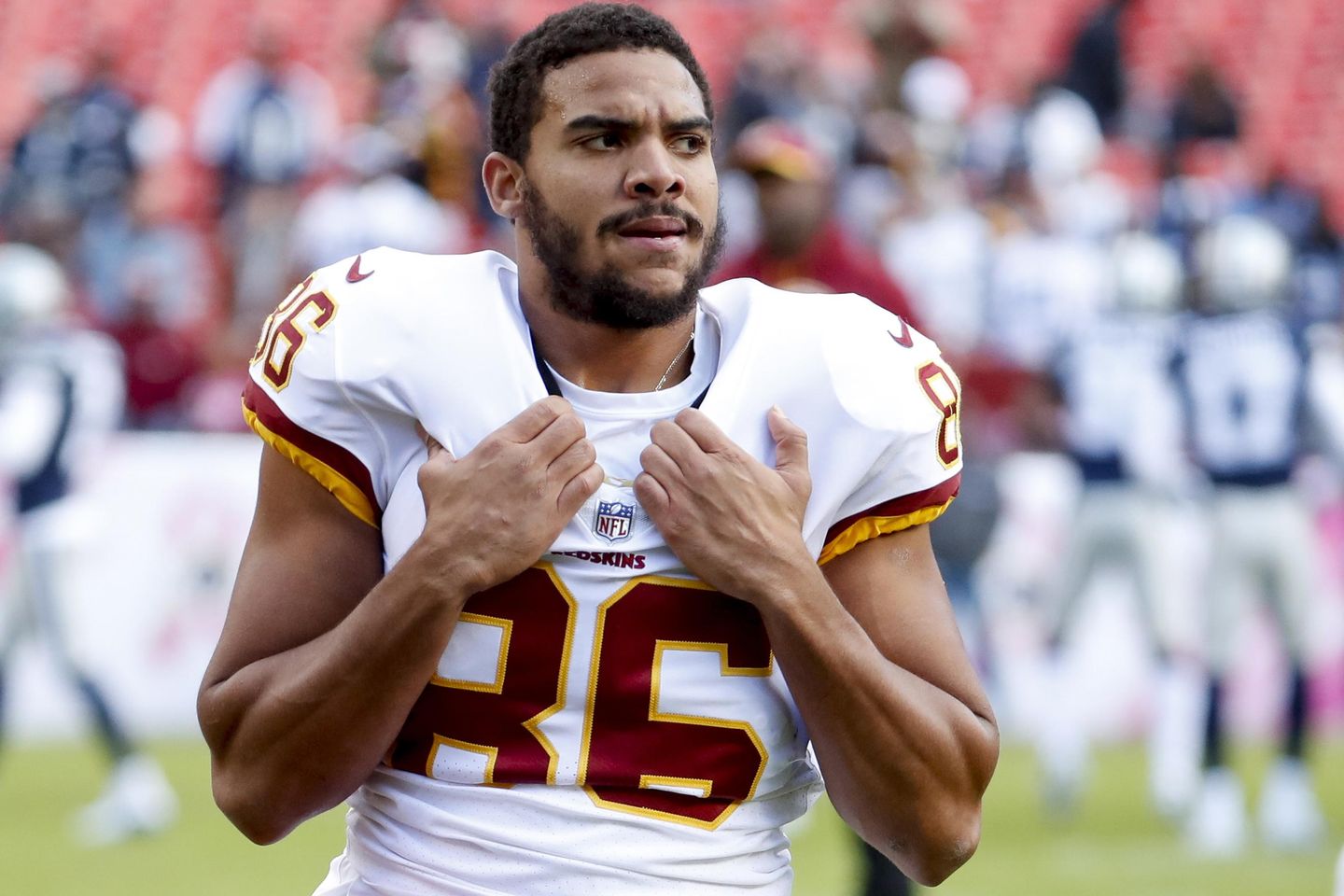 Back then, Reed contemplated retirement, though ultimately decided to keep playing — latching on with the San Francisco 49ers. He finished last season with 26 catches for 231 yards in 10 games.
The rare season when Reed was healthy primarily, he enjoyed a career year. He played a career-high 14 games in 2015 — hauling in 87 passes for 952 yards and 11 touchdowns. Former coach Jay Gruden featured Reed as a go-to weapon in offense, especially on third down.
Washington signed Reed to a five-year, $50 million extension the following offseason — a significant payday for 2013 third-round pick. Reed, however, only went on to play 31 games for Washington across the next three seasons. Reed missed time with knee, chest, and toe injuries. And after 2019, Washington released him.
The NFL Network first reported Reed's retirement.
Reed's decision comes a day after former quarterback Alex Smith announced his retirement from the league. Smith and Reed played one season together in 2018.
Sign up for Daily Newsletters