— Gadgets
Josh Frydenberg hails 'resilient' economy as unemployment rate hits lowest level in over a decade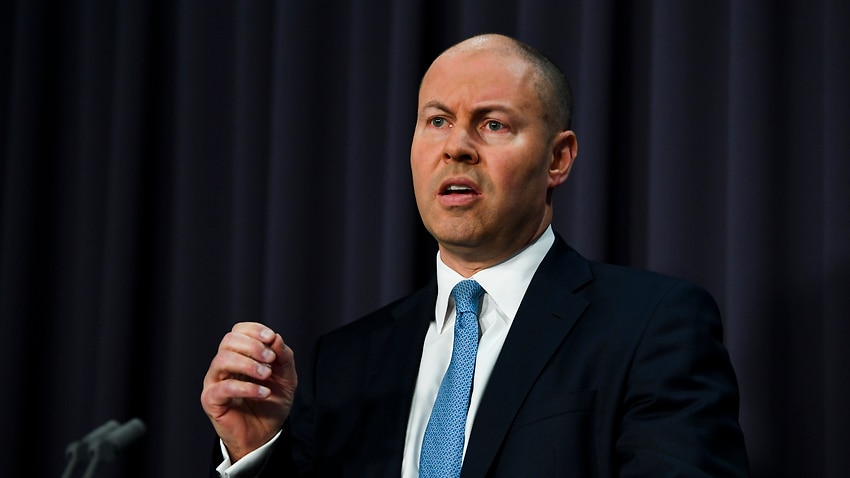 Treasurer Josh Frydenberg says a fall in the unemployment rate below five percent is a further sign of the economy's strength and resilience in the face of virus lockdowns.
The jobless rate dropped to 4.9 percent in June from 5.1 percent previously. The Australian Bureau of Statistics says the eighth consecutive monthly fall is now the lowest since December 2010.
The decline came as 29,100 people joined the workforce in June.
Full-time employment jumped by 51,600 in the month but was partly offset by a 22,500 decline in part-time workers. "The declining unemployment rate continues to coincide with employers reporting high levels of job vacancies and difficulties in finding suitable people for them," ABS head of labor statistics Bjorn Jarvis said.
The report came just hours before an expected announcement by the Victorian government of another snap shutdown that would leave the nation's two largest cities facing the stiffest restrictions to tackle COVID-19.
Mr Frydenberg says the latest job figures take into account the previous virus lockdown in Melbourne, but not the current shutdown underway in NSW.
"There is still a long way to go to secure our economic recovery," the treasurer told reporters in Melbourne.
"But Australia's economy is resilient, it is strong, and today's job numbers underline that very fact."
But Labor says few Australians will be focusing on last month's unemployment number, worried about the ongoing uncertainty of COVID outbreaks and lockdowns.
"The self-congratulations from the Morrison government today speaks volumes of their attitude towards this pandemic," Labor deputy leader Richard Marles and shadow treasurer Jim Chalmers said in a statement.
We can't have a first-rate job and economic recovery with a third-rate vaccine rollout.
CreditorWatch chief economist Harley Dale said the latest figures provided a solid starting base in the face of a far more uncertain economic outlook than initially expected.
""Next month will be the proof in the pudding as these restrictions start to play out in the data," Mr. Dale said.
Reserve Bank governor Philip Lowe wants to see full employment before considering raising the cash rate, which he believes will need to see the jobless rate close to four per cent.
RBC Capital Markets chief economist Su-Lin Ong said the unemployment rate has not been consistently below five percent since 2008, just before the global financial crisis. However, the RBA had forecast the rate still be 5.25 per cent in June and five per cent by the end of the year. "This will give the RBA some comfort as it assesses the likely impact of the current lockdown and changing circumstances," Ms. Ong said.
Forward indicators of employment, such as job advertising, remain strong.
While the latest SEEK employment report showed new job ads easing 1.3 percent in June, they remain 91.6 per cent higher than June 2020, and 23.7 per cent up on June 2019.