— Sports
Kansas gives Bill Self contract to keep him until retirement
Kansas basketball coach Bill Self has agreed to a new contract that will keep him with the Jayhawks until he retires, even as the school awaits a decision from an independent panel investigating five Level I infractions charges alleged by the NCAA. The school announced Friday that Self agreed to a five-year contract that adds one additional year after each season's conclusion – in effect, making it a lifetime contract. The deal guarantees him $5.41 million per year with a base salary of $225,000, a professional services contract of $2.75 million, and an annual $2.435 million retention bonus.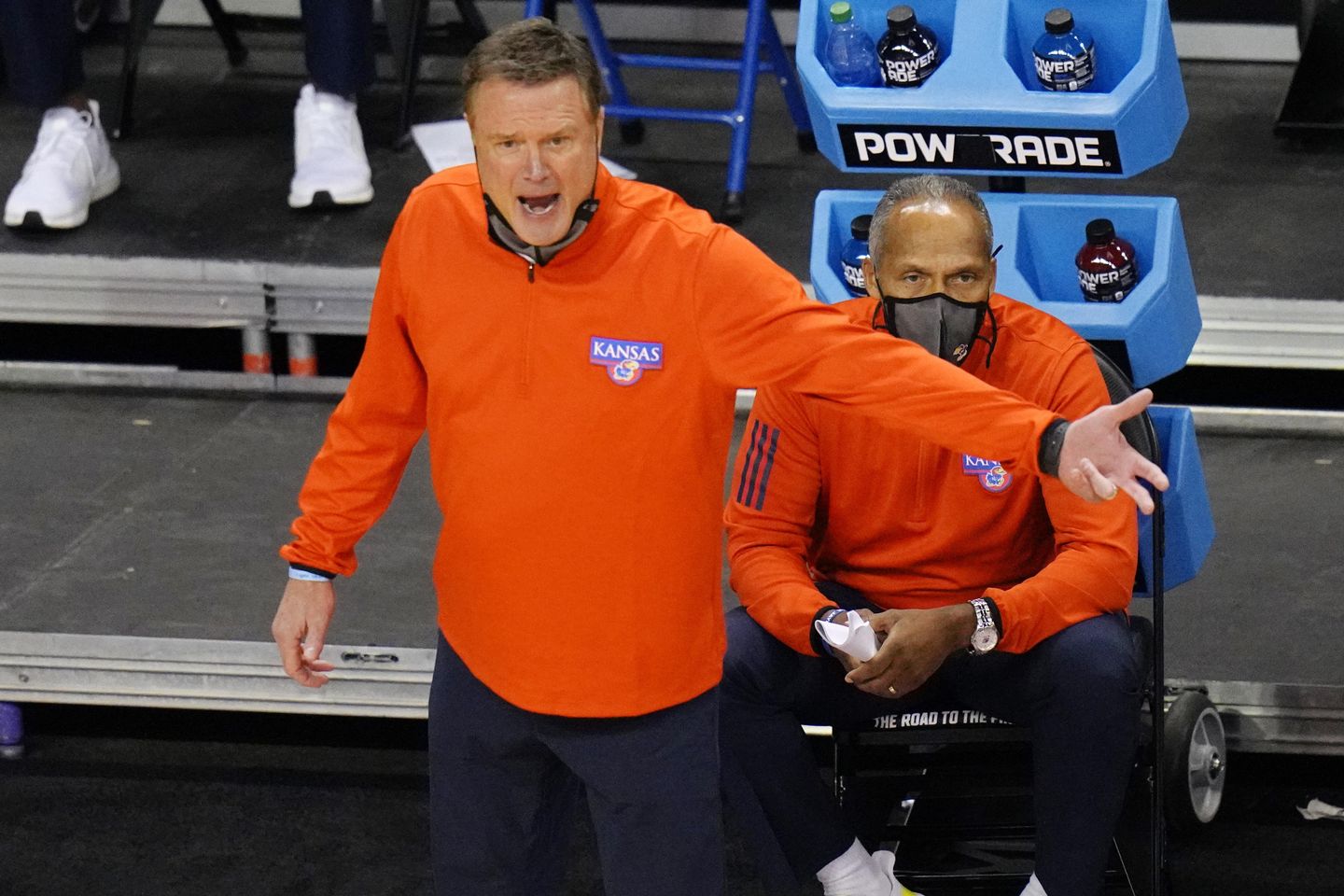 Self was closing in on the end of a 10-year contract signed in September 2012 that guaranteed him $52.2 million along with a $7.2 million retention bonus. That bonus will be paid in $100,000 monthly installments over seven years. "There is no place I would rather be," Self said in a statement. "As we continue to work through the challenges facing our program, we look forward to moving ahead and focusing on our bright future."
Some wondered whether the 58-year-old Self would depart before the Jayhawks are potentially dealt severe sanctions tied to the FBI's corruption investigation into college basketball. The NCAA announced the five charges along with less severe transgressions involving the football program in September 2019. The school disputed the charges, setting off a back-and-forth chain of events that have not been resolved. The case is now in the
hands of the NCAA's new Independent Accountability Resolution Process. The IARP is made up of arbitrators who have broad investigative powers and whose judgment is considered final. Self's new contract includes a clause that says the school cannot terminate him for cause "due to any current infractions matter that involves conduct that occurred on or before" the signing of the new contract. Instead, he would forfeit half of his base salary and professional services pay while serving any suspension handed down by the Big 12 or NCAA.
It's unclear when the IARP will announce a decision, though most expect it sometime this fall.
"For almost 20 years, Coach Self has embodied the spirit and tradition of the University of Kansas," Chancellor Doug Girod said. "We believe in Coach Self, and we believe in the future of our program under his leadership, and we are thrilled that he will continue to be a Jayhawk for the rest of his coaching career."