— Sports
Kids put on show in Drive, Chip and Putt finals at Augusta
AUGUSTA, Ga. (AP) – Ali Mulhall and Yana Wilson are best friends from Henderson, Nevada. Teenage girls have a lot in common, namely that they're better at golf than most people.
And they've got trophies to prove it.
They were two of the eight champions at the Drive, Chip & Putt National Finals at Augusta National on Sunday, a day when 80 kids got to take six swings – two in each category – and finish on the same 18th green that will see a Masters champion crowned next weekend. Mulhall won the girls 14-15 age division, Wilson the 12-13 division. Wilson was midway through her competition when she pulled out a rangefinder and focused on the giant scoreboard overlooks the 18th green at Augusta.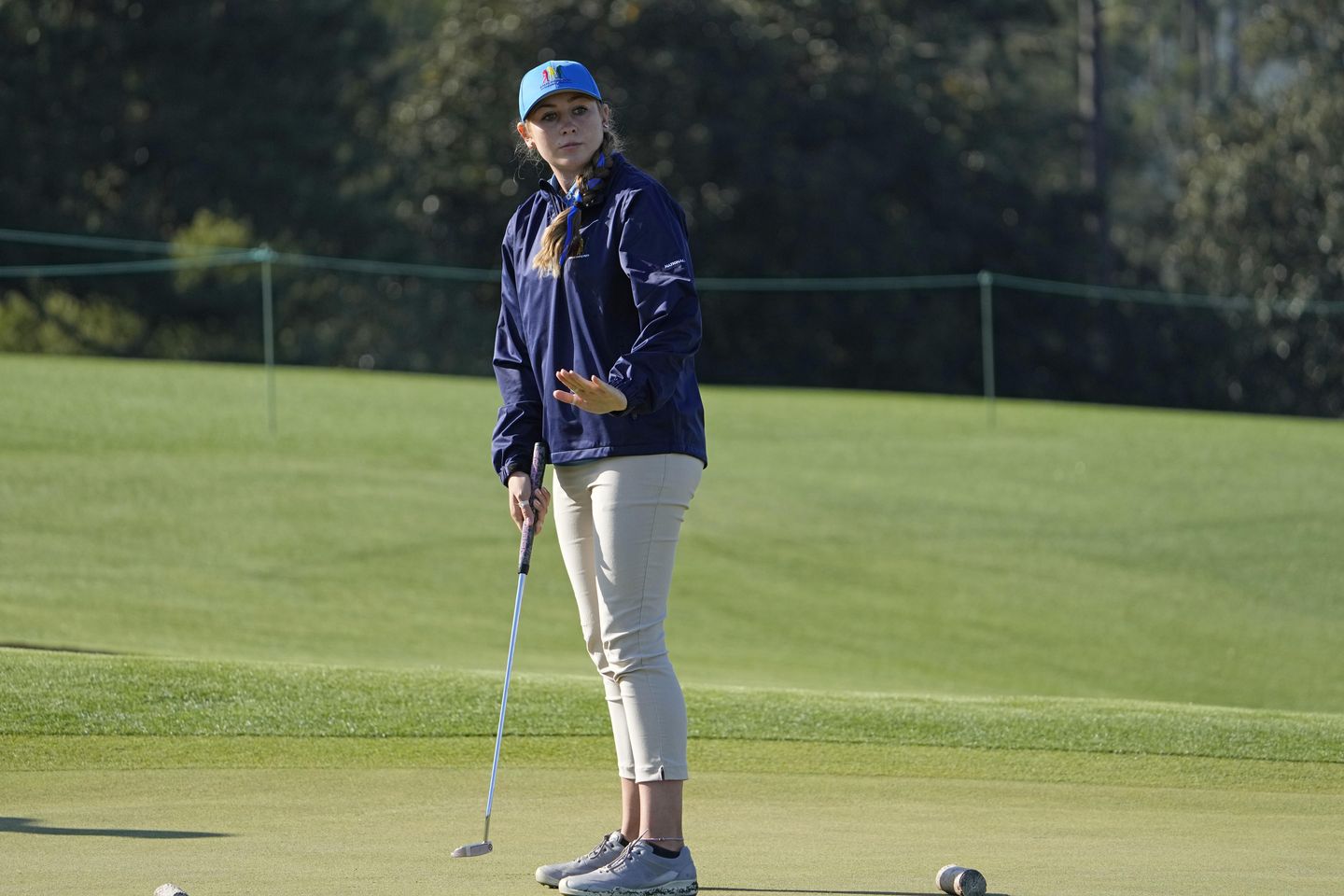 She gasped when she saw that Mulhall had won.
"I couldn't let her win alone," Wilson said.
So, she nestled both her 15- and 30-foot putt opportunities close enough to finish off her second consecutive national finals victory. She also won at Augusta in 2019; last year's competition was called off because of the coronavirus pandemic.
"Honestly, I had no expectations going into this," Wilson said. "But to repeat is just amazing."
Drive, Chip & Putt completed a precursor to Masters week where kids and young women's amateur players got to compete on the course that most other golfers can only dream about getting to play. Japanese teenager Tsubasa Kajitani beat Emilia Migliaccio with a par on the 18th hole in a playoff to win the women's amateur on Saturday, breaking down in tears after the victory.
Wilson has one more year of Drive, Chip & Putt left. Then, she hopes, she's in the women's amateur at Augusta – and that Mulhall is right beside her when it happens. "We both will play hopefully in the last group one day," Wilson said. "I think it'll be the best time of our life." Other Drive, Chip & Putt champions crowned Sunday included Elyse Meerdink of Tampa, Florida (girls 10-11), Alexis Card of Cambridge, Ontario (girls 7-9), Lucas Bernstein of Fresno, California (boys 7-9), Brady Barnum of Dublin, Ohio (boys 10-11), Sam Udovich of Inver Grove Heights, Minnesota (boys 12-13) and Jaivir Pande of Houston (boys 14-15).