— Sports
Kluber gets 100th win, Yankees sweep Tigers to reach .500
NEW YORK (AP) – Corey Kluber handcuffed Detroit batters to gain his 100th career win with his most dominant performance since 2018, and the New York Yankees beat the Tigers 2-0 Sunday to complete their first series sweep this season and get back to .500. Kluber (2-2) looked like the pitcher who won AL Cy Young Awards with Cleveland in 2014 and 2017 before injuries wrecked his 2018 and '19 seasons.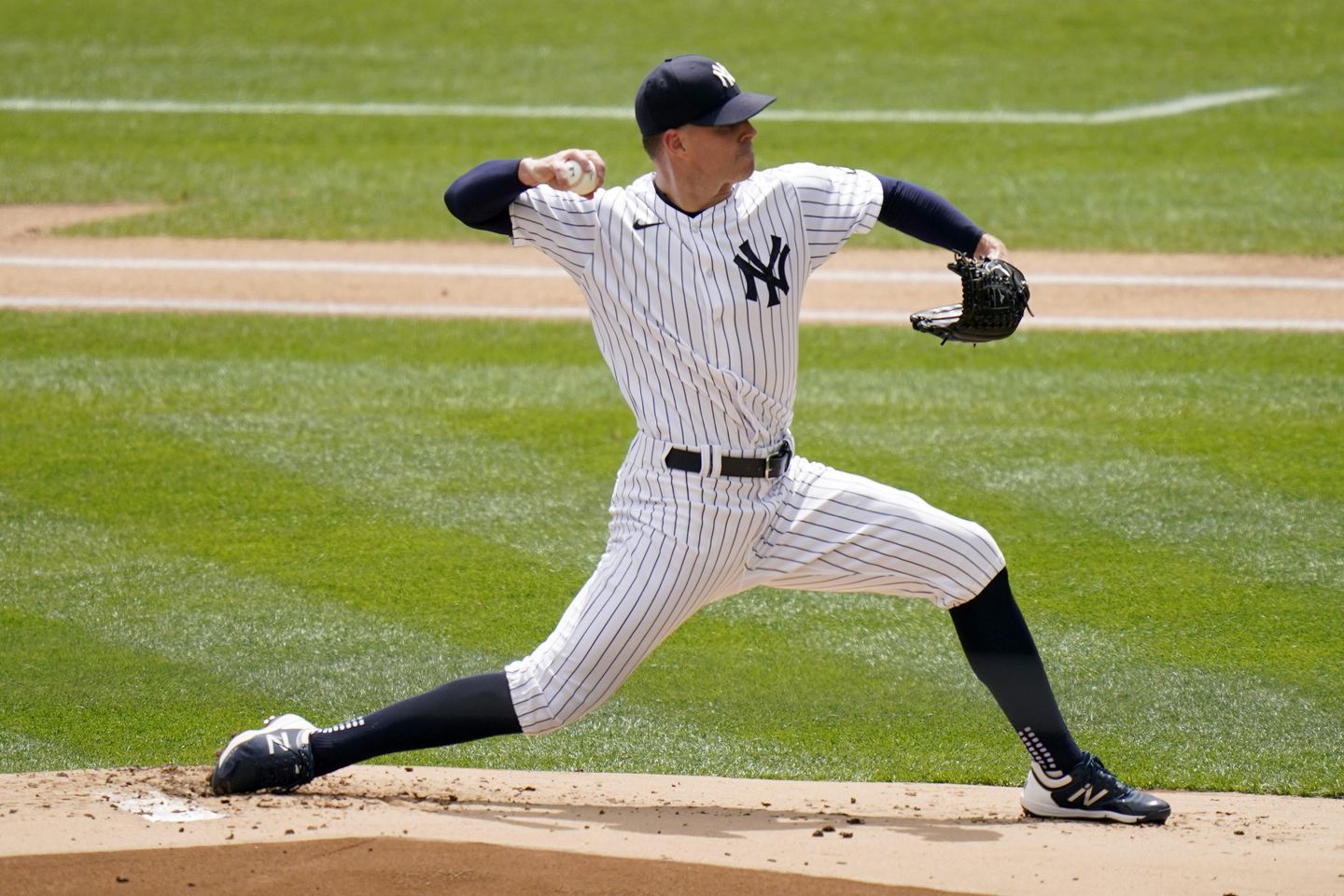 The 35-year-old right-hander allowed two hits in eight innings, walked one and struck out 10 to reach double digits for the 47th time but first since Sept. 24, 2018.
He induced 18 swinging strikes – 13 alone on changeups that flummoxed an opponent whose season batting average dropped to a major league-worst .195.
In addition to the strikeouts, Kluber got 11 outs on grounders, two on infield popups, and one on a lineout to second baseman Rougned Odor in short right field. Detroit did not have a single flyout against him.
Kluber retired his final eight batters, reaching the Yankees' season-high for innings, and lowered his ERA to 3.03 – down from 6.10 after his third start this season. Nicknamed Klubot for his robot-like demeanor, he even smiled when congratulated in the dugout after his final inning.
Aroldis Chapman struck out two in a perfect ninth that included Detroit's lone flyout to remain perfect in six save chances. New York finished a three-game sweep and with eight wins in 11 games improved to 14-14, its first time at .500 since the Yankees were 5-5. Detroit has lost five straight and 10 of 11, dropping to a central league-worst 8-21. The Tigers started one-hitter with a batting average higher than .226, Jeimer Candelario and Detroit batters struck out 12 times, increasing their total to 305 in 29 games.