— Sports
Landon Collins staying at safety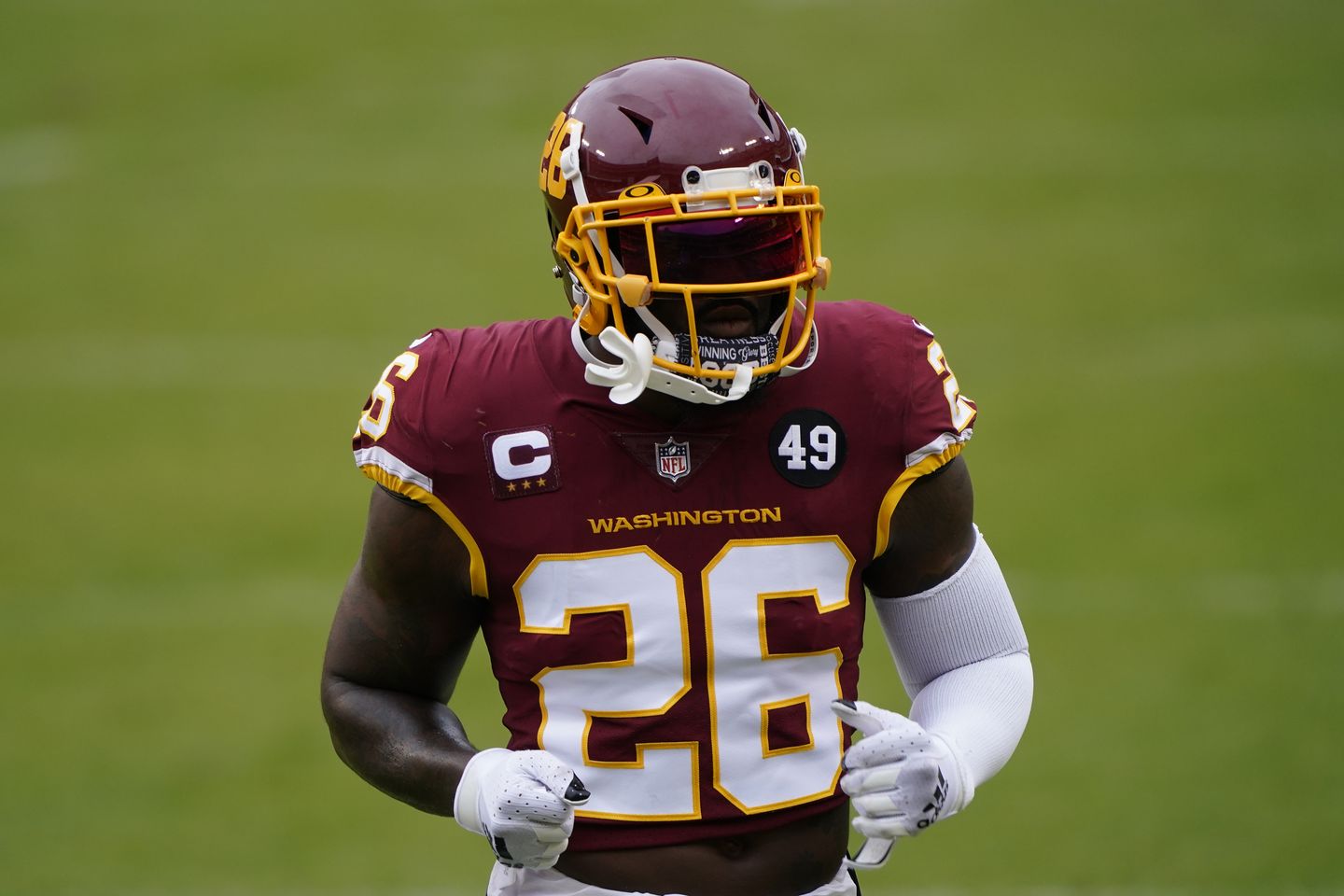 Ron Rivera never outright said Landon Collins was moving to linebacker. But the Washington Football Team coach appeared to leave the door open last month when asked a question about the safety potentially switching positions. "Our plan is to have Landon here and have him compete," Rivera said.
Now, that door appears shut. 
"He's a strong safety," Jack Del Rio said.
Washington's defensive coordinator made no mention of a possible position switch, telling the team's senior vice president of media and content Julie Donaldson that Collins is working "his butt off" to return from a torn Achilles. 
Donaldson asked Del Rio where Collins "belongs" and what his role would be in 2021.
"He's getting in shape," Del Rio said. "I asked him just to be a little lighter this year. I think another year in this system, understanding what we do, how we do it, making sure he's in the right places in the right time, and he can be the impactful player we think he's capable of being.
"I'm looking for Landon to take another step forward this year and play even better." 
Perhaps Rivera's comments were way overblown to begin with. The idea of Collins switching to linebacker was mostly a fan-driven idea after seventh-rounder Kam Curl emerged in Collins' absence to provide stellar play. The thinking went that Collins, who works best near the line of scrimmage, would maybe be better suited as a linebacker. 
Collins, the team's prized free-agent signing in 2019, was adamantly opposed to the suggestion. When a fan commented that he heard the three-time Pro Bowler was going to make the switch, Collins replied on Instagram, "Not happening my guy."
Collins was speaking for himself in that instance and not the team— creating confusion as to whether Washington was seriously pondering the move. 
If Washington actually wanted that, however, Del Rio likely wouldn't have asked Collins to lose weight. Linebackers almost always tend to weigh more than safeties. 
Regardless, Collins, Washington's highest-paid defender, will need to have a bounce back season. The 27-year-old started seven games for Washington last year before tearing his Achilles. And prior to getting hurt, Collins was in the midst of a rough year in which he missed nine tackles. 
Collins holds a $16 million cap hit next season, and Washington would only save $218,750 if it released him after June 1. The team can more realistically get out of Collins' six-year, $84 million contract in 2022, when Collins has less guaranteed money remaining on his deal. 
So with Collins at safety, what does this mean for Curl? Del Rio said the second-year standout could play a variety of roles.
"It means Kam will be playing like he did last year," Del Rio said. "Whether he plays in the buffalo nickel, whether he plays free safety, whether he spells Landon, however he creates his time.  The thing about Kam, he came in here and all he did was work."
Collins also reacted to Del Rio's interview, commenting with an eyebrow-raised emoji underneath the team's Instagram post that featured the conversation and caption that he would remain at safety.