— Sports
LeBron James flip flops on play-in tournament: 'Whoever came up with that s— needs to be fired'
After the Los Angeles Lakers' 121-114 loss Sunday to the Toronto Raptors, the defending champs fell to 36-28 on the season — and are now dangerously close to qualifying for the NBA's play-in tournament.
LeBron James has a problem with that.
The Lakers star sounded off on the league's new format. The Lakers currently hold the sixth seed due to the tiebreakers, but if they fall to seventh, James and Co. would have to play in the four-team qualifying round just to make the postseason.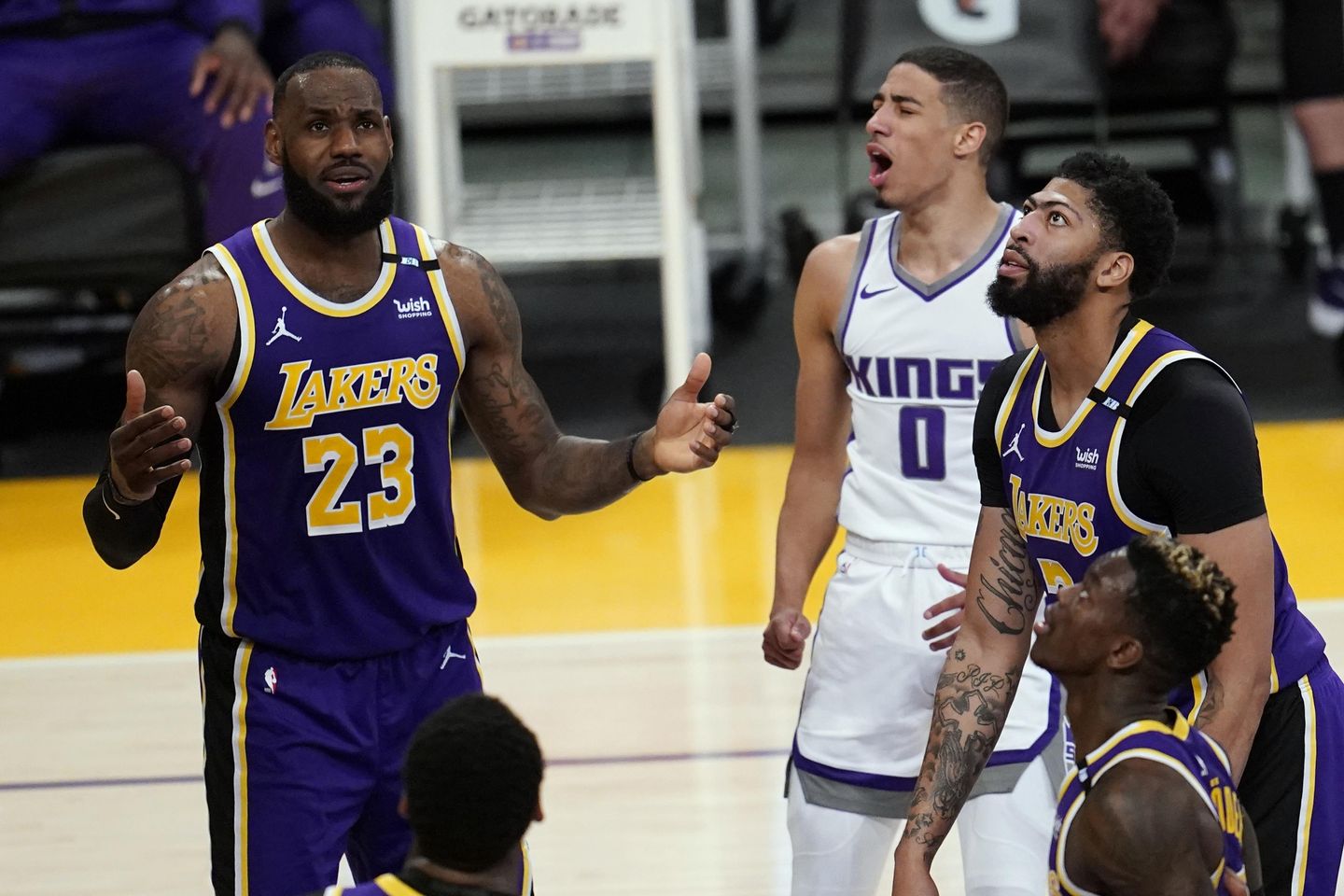 Whoever came up with that [expletive] needs to be fired," James said. "But whatever."
The Lakers have lost six of their last seven and have the same record as the Dallas Mavericks (the fifth seed) and the Portland Trail Blazers (the seventh seed). Los Angeles has dealt with injuries this season, including to James. The four-time champion has played in two games since missing a month due to a high ankle sprain.
Under the NBA's play-in tournament rules, the No. 7 and No. 8 seeds in each conference face each other, while the No. 9 and No. 10 seeds also square off. The winner of the 7-8 matchup advances to the playoffs as the seventh seed, and then the loser must face the winner of the 9-10 game to determine the eighth seed in a winner-take-all game.  This is the league's first year with this structure — though it also introduced a slightly different play-in tournament last season when play resumed at Disney World after a month-long pause due to the pandemic. As many pointed out, James actually voiced his support of a tournament last year — when his team ranked first in the standings wasn't anywhere near qualifying for it.
One thing you can't just do is go straight to the playoffs because it discredits the 60-plus games that guys had fighting for that position," he said in March 2020 on a podcast when the season was still paused. "You got Portland. You got Memphis…New Orleans and Sacramento tinkering around there…so if there are five or 10 games left…why not those guys battle it out? Make them play each other all five games?"
James isn't the only star to now complain about the setup. Mavericks guard Luka Doncic ripped the decision, and Dallas owner Mark Cuban said it was a mistake in retrospect to vote for the tournament in a condensed 72-game season.  Cuban, along with 29 other owners, voted to approve the game unanimously.
Though James supported the idea amid the pandemic last year, James originally came out against the play-in during a media session in 2018. "That's wack," James said. "You've got to earn your spot to be in the postseason. No consolation for finishing last. That's corny."