— Sports
Marshawn Lynch, Dr. Fauci discuss vaccine hesitancy
During Marshawn Lynch's 12 NFL seasons, he earned a reputation for his fearless style on the field while remaining one of the league's most reclusive figures off the field.
Now the retired running back is lending his voice to help Black and Hispanic communities make more informed decisions about receiving COVID-19 vaccines.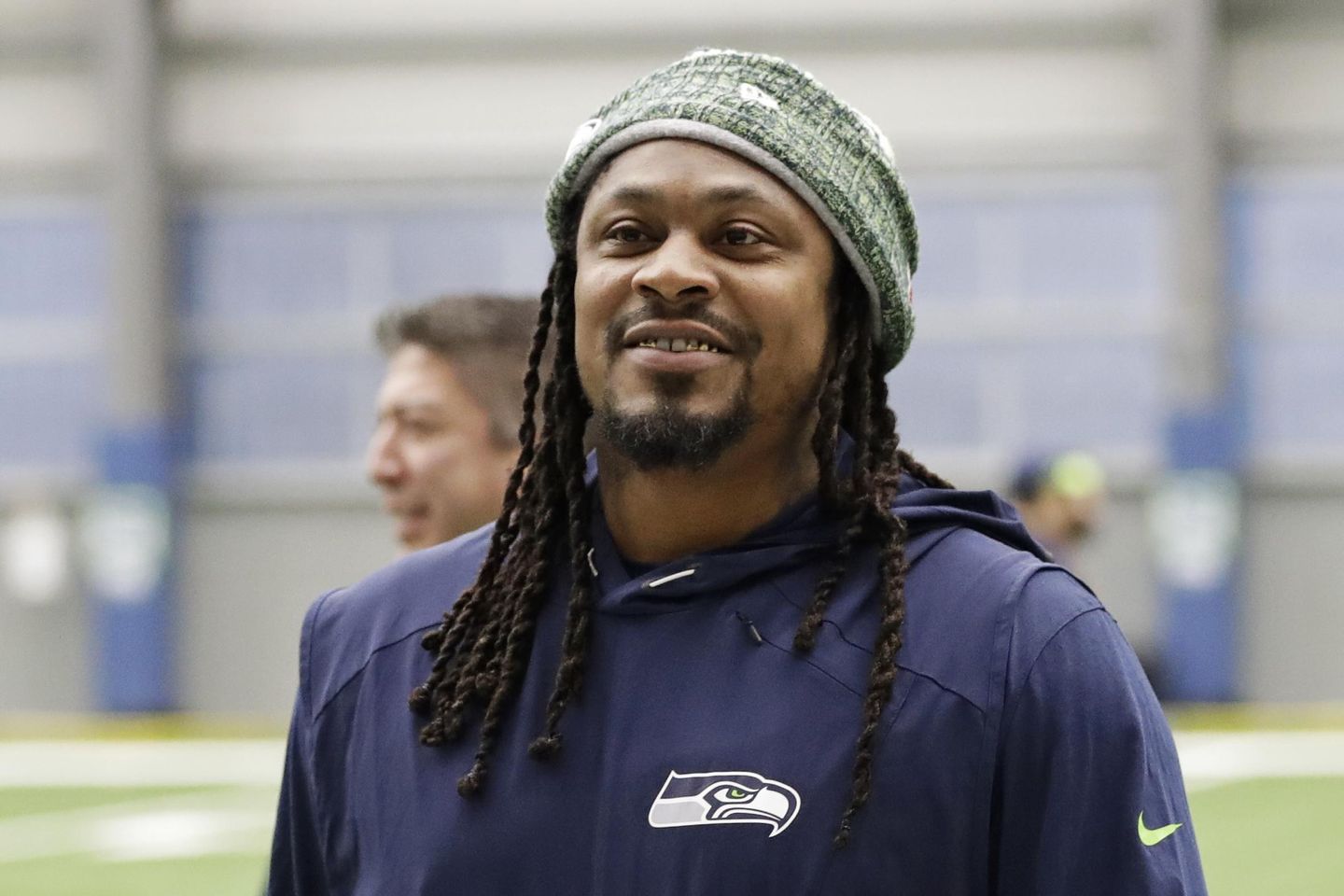 And he's enlisted the assistance of the nation's top infectious disease specialist to do it.
Lynch released a 30-minute interview with Dr. Anthony Fauci on his YouTube channel Friday, becoming the latest prominent athlete to sit down with him to discuss the efficacy of COVID-19 vaccines as the U.S. continues to combat the pandemic. Since hanging up his cleats following the 2019 season, the 34-year-old Lynch has stayed entrenched in his native Oakland, California, community through his Fam 1st Family Foundation. He has spearheaded several educational and philanthropic initiatives to assist residents.
Lynch himself hasn't been vaccinated, and he pointed out to Fauci that distrust in his community remains high regarding vaccine safety. "When it comes to the government giving back to communities that look like me, we don't seem to be on the well-received end of those situations," Lynch told Fauci during the interview, which was recorded late last month. "It gets to the point where it's almost like a gamble."
Campaigns aimed at Black communities across the U.S. are making headway in the effort to persuade people the COVID-19 vaccines are safe and effective. The steps have gotten a boost from millions of dollars via President Joe Biden's administration and through local groups who have urged Black Americans to get vaccinated and set aside what, for some, is a shared historical distrust of science and government.In March, a