LOS ANGELES (AP) – Massive Los Angeles County can reopen even more businesses – including outdoor bars that don't serve food – while expanding how many people are allowed to dine indoors and catch a movie, but won't do so until next week, officials said Tuesday.
The county of 10 million people was one of several counties, including neighboring Orange, that moved into the state's second-least restrictive orange tier amid low coronavirus case rates and increased vaccinations. Half of the state's nearly 40 million people are now in that tier, where the virus rates are "moderate."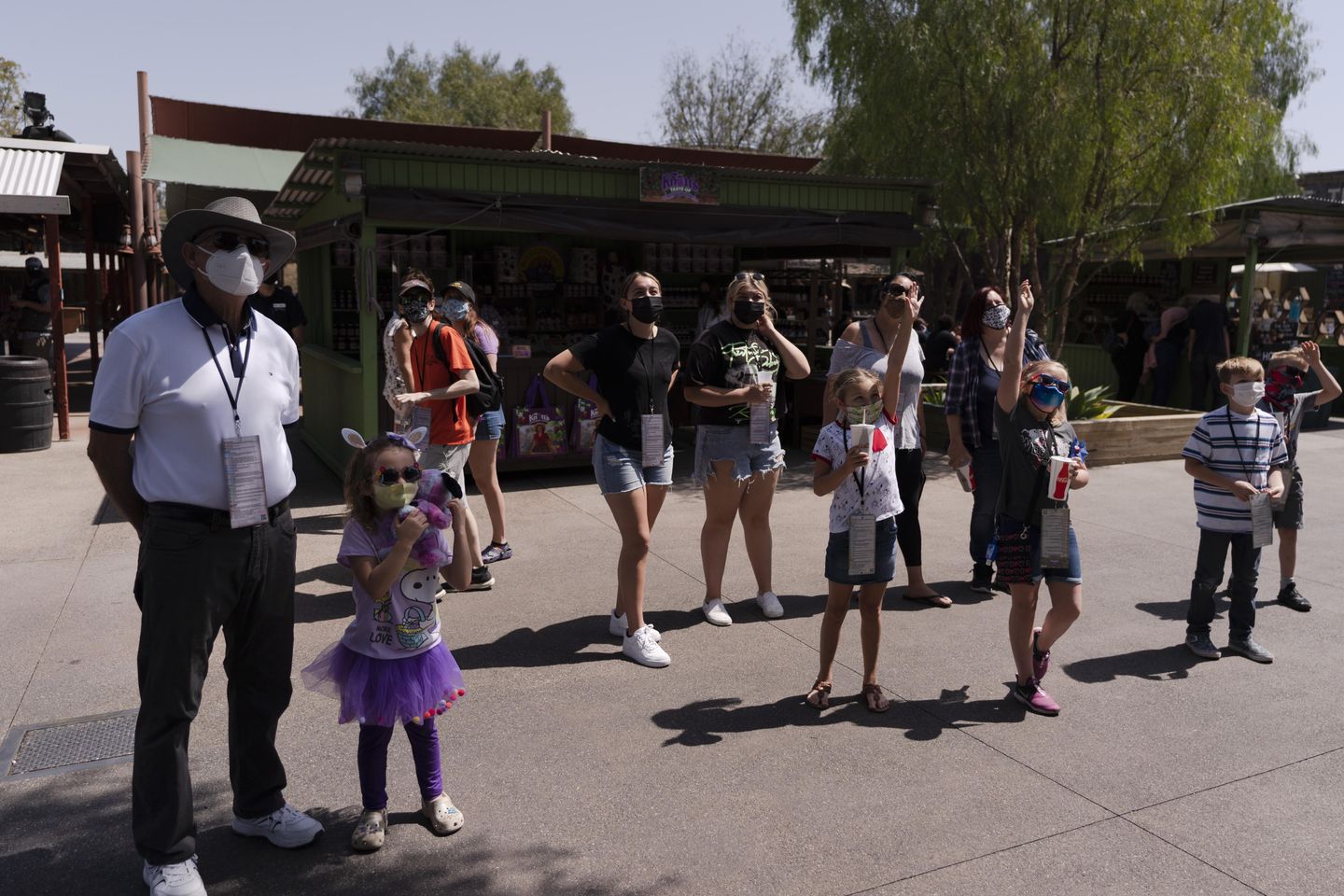 The new rules allow for expanded activities the following day, but counties can opt to maintain more restrictions. LA County's public health director Dr. Barbara Ferrer said Tuesday that reopenings and expansions will go into effect Monday, April 5, adding that she wanted to take a more cautious approach given the mix of new variants.
The county is home to a quarter of California's residents, and it was reporting well over 10,000 new cases and a couple hundred deaths a day during the winter surge. On Tuesday, Ferrer said 26 additional deaths and 386 new possibilities as she implored people to continue wearing masks.
"If we wish to maintain these low numbers, it will be essential that each of us not get sloppy," she said.
Officials in Orange County said restaurants, theaters, museums, churches and other houses of worship can allow people indoors at 50% capacity starting Wednesday. Bars that don't serve food can operate outdoors, and bowling alleys and card rooms can operate indoors at 25% capacity.
Health officials in California and across the country are urging caution because of a troubling rise in new cases of COVID-19, but aquariums and amusement parks are on track to reopen in California anyway. The state's mask mandate remains in effect.
Dr. Anthony Fauci, director of the National Institute of Allergy and Infectious Diseases, said Tuesday that the next few weeks will be critical, given the potential surge. "At the same time, we are vaccinating more and more people," he said during a virtual event hosted by the Congressional Hispanic Caucus. "It's going to be almost a race between getting people vaccinated versus avoiding a surge of new cases."