— Sports
Masters Day 1: The Englishman did not disappoint
AUGUSTA, Ga. (AP) – Birdies were as precious as pearls on Day 1 at the Masters and even harder to string together. Two in a row practically passed for a necklace. So when Justin Rose went eagle-birdie-birdie through the turn at Augusta National, few doubted something extraordinary was in store.
The Englishman did not disappoint.
A lucky carom off a greenside mound at the par-5 8th set up an eagle putt that erased Rose's 2-over start and ignited a run that saw him rack up seven more birdies over the final 11 holes. Five of those birdie putts were inside 8 feet, and he made a 12-footer for par on the one green he missed.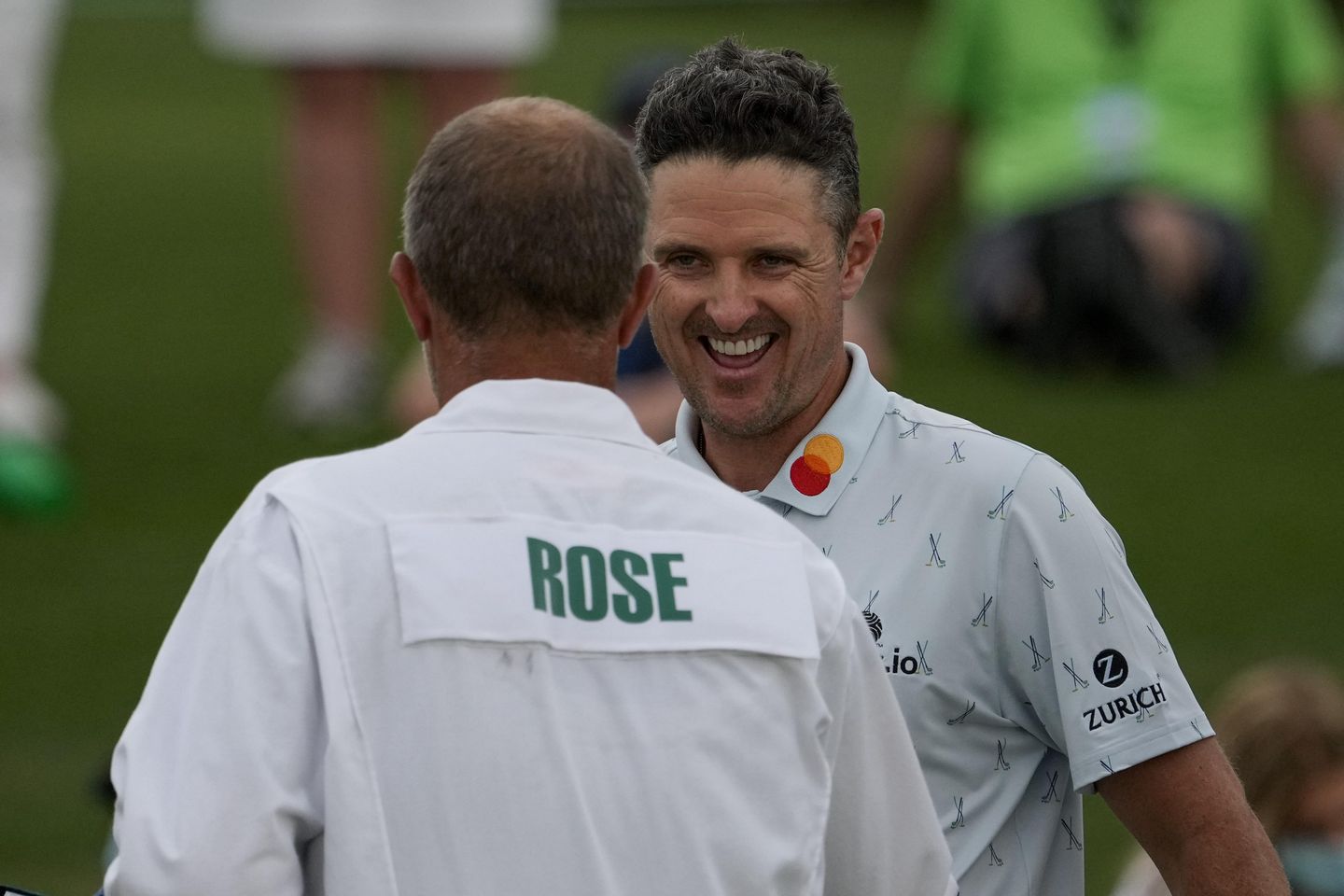 "If you had said to me walking up the 8th hole, I'd have said, 'No chance, this course is playing a little too tricky for that,'" Rose recalled. "But it's incredible. It's a good reminder that you just never know what can happen out there, just to stick with it on the golf course."
Rose's 65 left him four shots clear of his closest pursuers – Brian Harman and Hideki Matsuyama – on a day when only a dozen players broke par and miles ahead of defending champion Dustin Johnson (74) and a host of big names expected to contend.
A quick sampling of some of the names who might have to rally just to make the cut: Brooks Koepka, 74; Bryson DeChambeau and Rory McIlroy (76); and Patrick Cantlay (79). On safer turf were 2015 Masters champion Jordan Spieth (71), Jon Rahm (72), and Justin Thomas (73).
"It was a battle. That's all I can say," Rahm said. "There was not one moment where you felt relaxed, or where I felt relaxed out there. … All of them were pretty tense."
How tense? Well, the day's lightest moment may have occurred when McIlroy hit his father, Gerry, with his approach shot into No. 7.
"I knew it was my dad when I was aiming at him," McIlroy chuckled afterward. "I think he just needs to go and put some ice on – maybe I'll autograph a bag of frozen peas for him."
Speaking of autographs, Abraham Ancer signed for a 73 and pronounced himself pleased leaving the course. "Played good," he said. "I'm not mad or disappointed."
But that was before tournament officials docked him two strokes several hours later after a video review showed Ancer had touched the sand with his club in a bunker at No. 15.