— Sports
Max and Erica Scherzer welcome third child, Derek Alexander
At 3:42 p.m. Sunday, Max Scherzer whizzed his 106th and final pitch past Corey Dickerson, putting the finishing touches on the Washington Nationals starter's complete-game victory.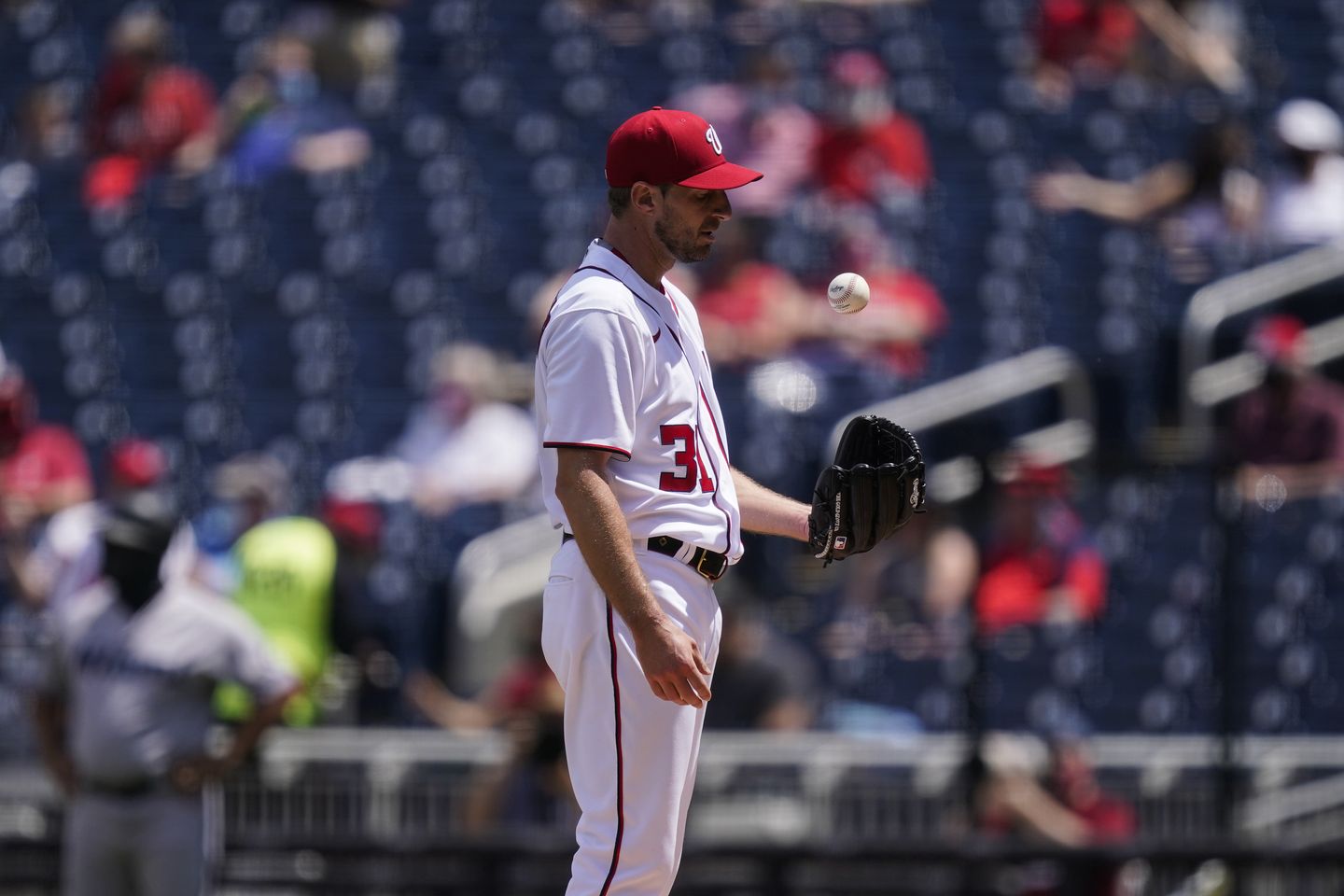 And less than two hours later, Scherzer was by his wife Erica's side, welcoming the couple's third child into the world. Erica Scherzer announced Monday morning that Derek Alexander Scherzer was born at 5:38 p.m. Sunday. He weighs 8 pounds, 5 ounces, and is 20 inches.
Derek Alexander
May 2, 2021 • 5:38pm
8 lbs 5 oz • 20 inches pic.twitter.com/r5pSRnZkv8

— Erica Scherzer (@emaysway) May 3, 2021
Max Scherzer left Nationals Park in a hurry following Sunday's series sweep of the Miami Marlins to meet his wife. He had thrown a nine-strikeout complete game, allowing one run and no walks in the performance. With the 3-1 win, the Nationals jumped to .500 for the first time since they were 1-1, and they are tied with the New York Mets atop the National League East.
Catcher Yan Gomes said after most starts, he and a pitcher will go over crucial moments in the game, analyzing decisions they made at the moment. But that conversation was much more succinct Sunday, with something more urgent on Scherzer's schedule than a rehashing of his stellar outing.
"This was planned between him and Erica," manager Dave Martinez said Sunday. "I want to wish them both well and congratulations. So, you know, have a baby, have a day off, and we'll see him this week."