— Sports
Max Scherzer, Nationals hold on to take series from Cardinals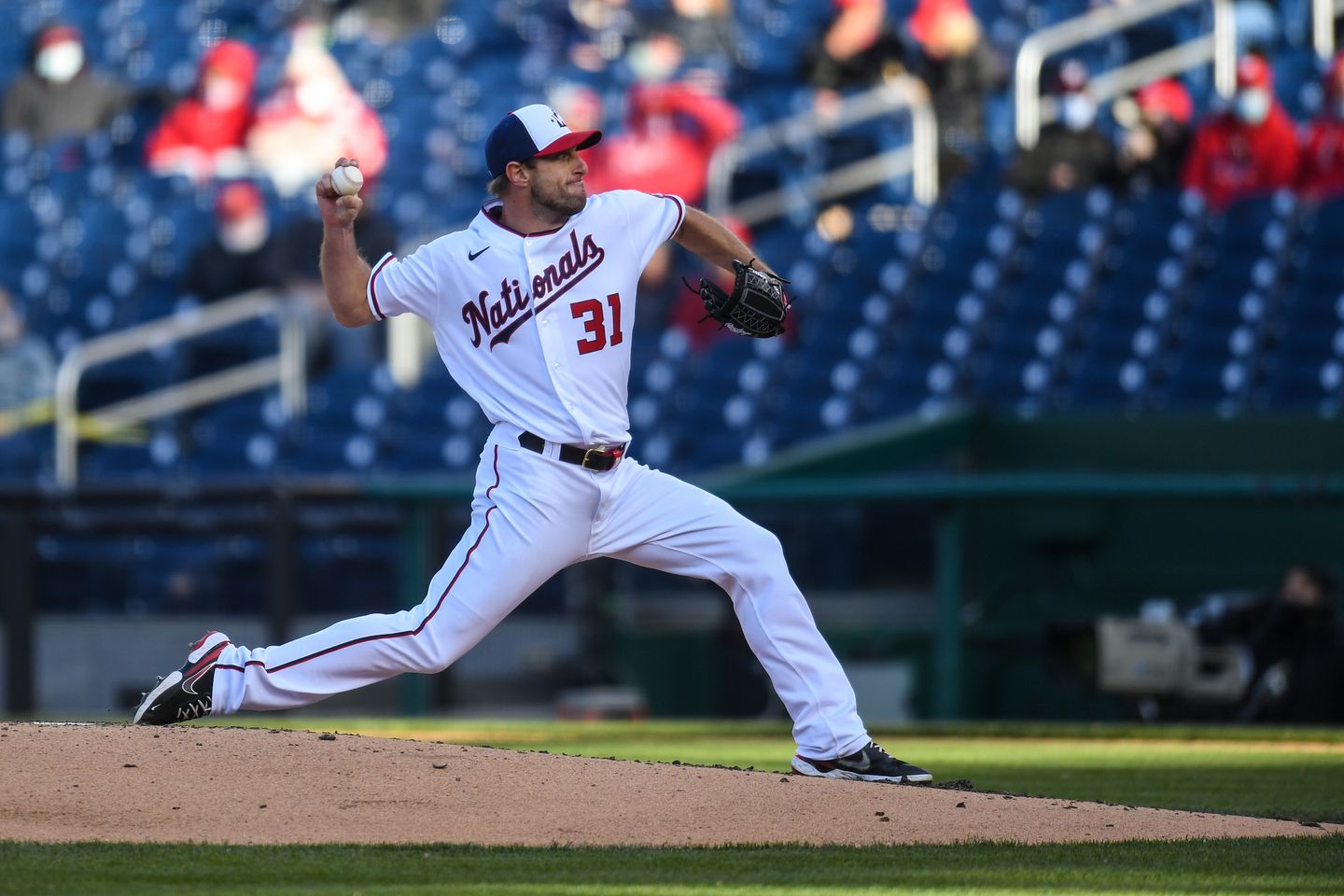 To put into perspective what Max Scherzer has done in his career, look at the names the Washington Nationals right-hander finds himself approaching, matching and then passing.
In Scherzer's last start, a seven-inning, two-hit and 10-strikeout performance Friday against the Arizona Diamondbacks, the 36-year-old passed Cy Young on the all-time strikeout list. And then on Wednesday, during a blustery 1-0 win against the St. Louis Cardinals at Nationals Park, another Hall of Fame pitcher fell in Scherzer's wake.
This time, Mike Mussina yielded his place to Scherzer, who became No. 21 all-time with 2,817 strikeouts by the end of his scoreless six innings. Scherzer gave up four hits, struck out nine and walked just one batter, continuing his exemplary start to the season.
For all of the issues the Nationals have right now — from an injury-riddled and leaky pitching staff to Juan Soto's strained shoulder — Scherzer has been an obvious bright spot, as he has throughout his seven seasons in Washington.
Since giving up four solo home runs in the first three innings of the season. Scherzer has allowed one run in his last 22 innings pitched. Over his last three starts, Scherzer's ERA is 0.47. He's struck out 24 batters while walking four. He hasn't given up a run in his last 17 innings on the mound.
Early in Wednesday's game, that streak of scoreless innings looked to be in jeopardy. Scherzer plunked St. Louis leadoff man Tommy Edman, and then loaded the bases with one out after an infield single and walk.  But Scherzer strutted toward the dugout two batters later, having struck out Dylan Carlson and Matt Carpenter.
Against Carlson, Scherzer won the seven-pitch at-bat by dipping into his wealth of pitches. Carlson fouled off a two-strike changeup and four-seam fastball before swinging through a cutter down and in on the switch hitter. Scherzer reached back to touch 96 mph with the fastball that nabbed Carpenter.
Scherzer danced around a leadoff single in the second with a strikeout, throw-out double play. But those two frames drove Scherzer's pitch count to 49, complicating the remainder of his outing. He retired 12 of his final 13 batters, punching out Carlson again to close his night in the sixth inning at 109 pitches.
He left in line for the win because the Nationals broke through in the second. Josh Bell reached to lead off the frame with an infield single, and Alex Avila came through with a two-out RBI double into the left field corner to score Bell from first.
Scherzer has been a constant all season, and he produced again when needed.