— Sports
McDavid help Oilers beat Canucks 5-3 to clinch playoff spot
VANCOUVER, British Columbia (AP) – Connor McDavid had two goals, and two assists as the Edmonton Oilers clinched a playoff spot with a 5-3 win over the Vancouver Canucks on Monday night.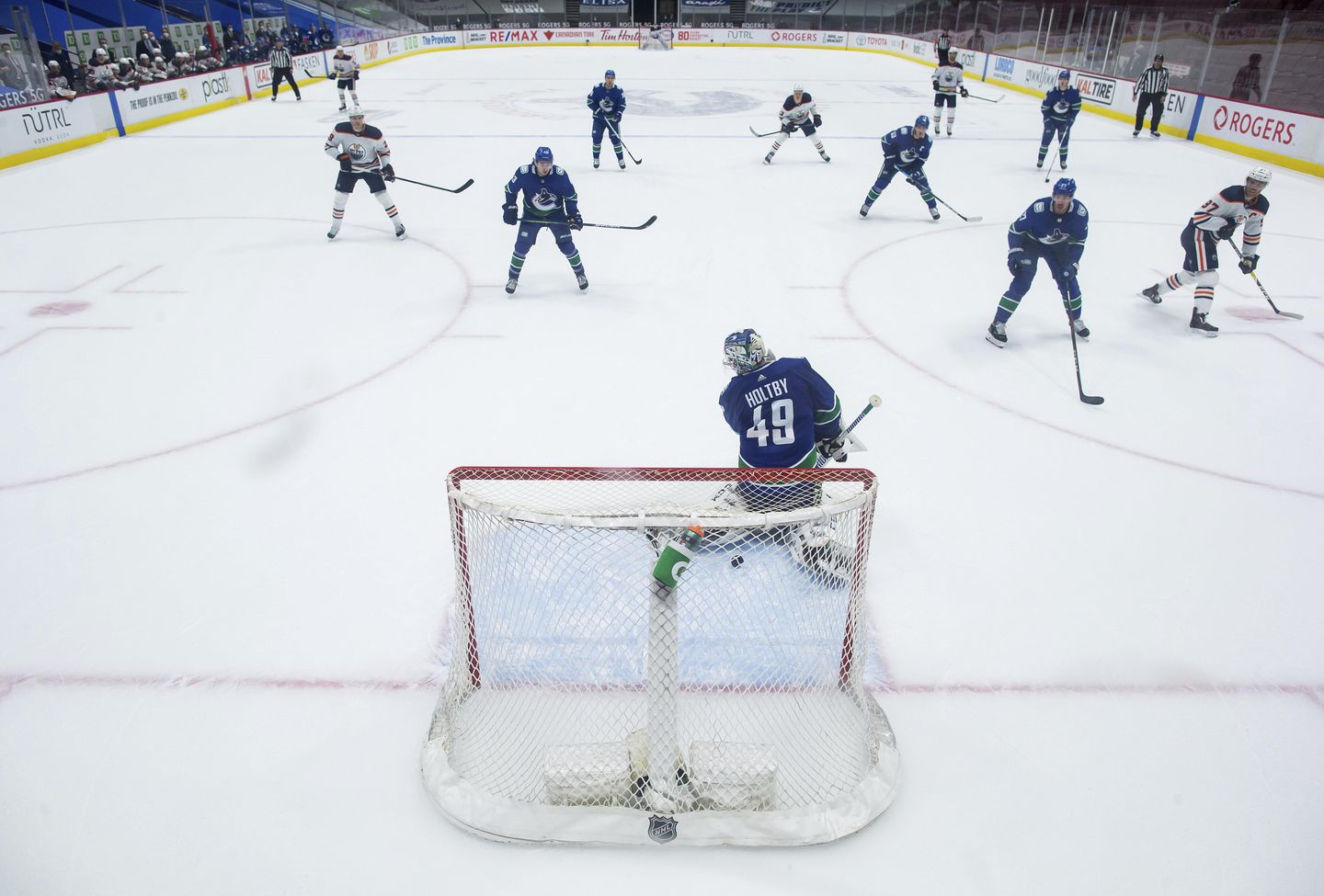 Jesse Puljujarvi had a goal, and an assist, Tyson Barrie and Dominik Kahun also scored. Leon Draisaitl added two assists for Edmonton in the opener of four straight games between the teams. Mikko Koskinen stopped 20 shots for his 12th win of the season. Your first goal every season is to play in the playoffs. That's step one, and we've been able to do that," McDavid said. "Now we just need to continue working on our game and pay attention to details and get ready for the playoffs. Edmonton sits second in the North.
Division, eight points behind Toronto. Vancouver remains at the bottom of the all-Canadian group with nine games to go. Last year, the Chicago Blackhawks bounced the Oilers from the playoffs in a five-game play-in-round series. It's an experience that's motivated the squad this year, McDavid said. Everyone left the bubble in a bad mood. No one felt great about where we were at, how that series went," he said.
This season, everyone in the locker room has done an excellent job of buying in and believing, he added, and on the ice, they've found ways to keep pucks out of the net. And offensively, I've been pretty good," said McDavid, who leads the NHL in scoring with 91 points (31 goals, 60 assists). "So I think that's a recipe for a playoff team. And now it's up to us to make sure we're ready to go for Game One." Nate Schmidt, J.T. Miller, and Brock Boeser scored for the Canucks, who lost their fifth straight. Braden Holtby had 27 saves.