— Gadgets
Michael McCormack insists vaccine rollout is 'not a race' as Victoria slams lack of lockdown support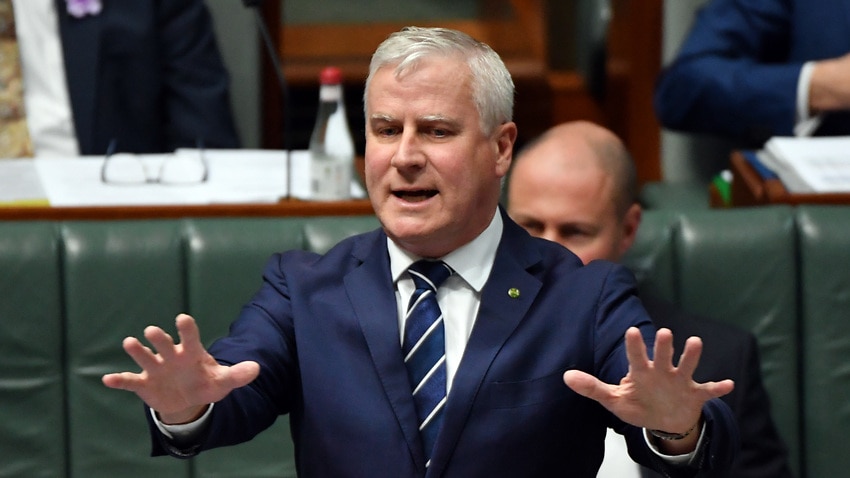 Michael McCormack is sticking to the prime minister's line that it is "not a race" to get people vaccinated.
Mr McCormack, who is acting prime minister with Scott Morrison on an official trip to New Zealand, also does not believe there is hesitancy in getting the COVID-19 jab, with 120,000 people vaccinated on Saturday and a similar number the day before.
"It is not a race, it has to be systematic," Mr McCormack told Sky News' Sunday Agenda program.
"It has to be rolled out in a way that Australians obviously need to know that they have to get the jab but we can't have everybody going and getting it at the same time."
Acting Victorian Premier James Merlino is among many pointing the finger at the federal government, saying a successful vaccine rollout and fit-for-purpose quarantine facilities may have changed Victoria's fate.
There was similar criticism from Queensland's Deputy Premier Steven Miles who suggested the cost of building such facilities would pale in comparison to the economic impact of strict lockdown measures.
Opposition Leader Anthony Albanese has condemned the government's defence of hotel quarantine.
"Scott Morrison speaks about the success rate. What he doesn't say is that with every failure, there are very serious consequences – for health, for our economy and for people being able to go about their lives," he said.
No federal support for Victorians in lockdown
With the JobKeeper package now gone, Mr Albanese has called on the federal government to introduce financial support for Victorians in lockdown.
On Sunday Mr Merlino announced a $250 million support package aimed at helping around 90,000 Victorian businesses hard hit by the new lockdown, including cafes, licensed venues and operators in the events industry.
But he said federal support for Victorian workers had been refused, despite "multiple requests" over recent days.
"We needed Canberra to come to the table and I am very sorry to say that they have refused to do that," he told reporters.
"We asked multiple times, multiple times for the federal government to support workers during this period and the unrelenting answer has been no."
"Victorian workers deserve more from the federal government and I am beyond disappointed that the answer from the prime minister and the treasurer has been no."
Treasurer Tim Pallas said the federal government had "forgotten" Victorian workers.
"I am angry and I am disappointed," he said.
"Disappointed because, while all [their] language talks about a partnership, it delivers nothing in real terms for the people who need it most."
Victoria recorded five new community cases of coronavirus on Sunday from more than 45,000 tests.
Mr McCormack said the federal government was working closely with the state to make sure the lockdown only lasts seven days.
"If the Victorians do the right thing and the contract tracking and tracing occurs as it needs to, hopefully by Thursday the restrictions will be lifted," he said.
"It's entirely up to the Victorian state government and their public health authorities. But we don't want to see closed borders."
With Caroline Riches.