— Sports
Mitchell scores 27, Jazz rout short-handed Nets 118-88
SALT LAKE CITY (AP) – Donovan Mitchell scored 27 points, and the Utah Jazz routed the short-handed Brooklyn Nets 118-88 on Wednesday night.
Bojan Bogdanovic, who was mired in a 3-for-25 shooting slump from 3-point range, made 4 of 6 3-point attempts and scored 18 for the Jazz, who have won four of five.
This matchup between Eastern and Western Conference contenders lost some luster when the Nets James Harden was scratched due to a sore neck. He joined teammates Kevin Durant (left hamstring strain) and Kyrie Irving (personal reasons) on the injured list.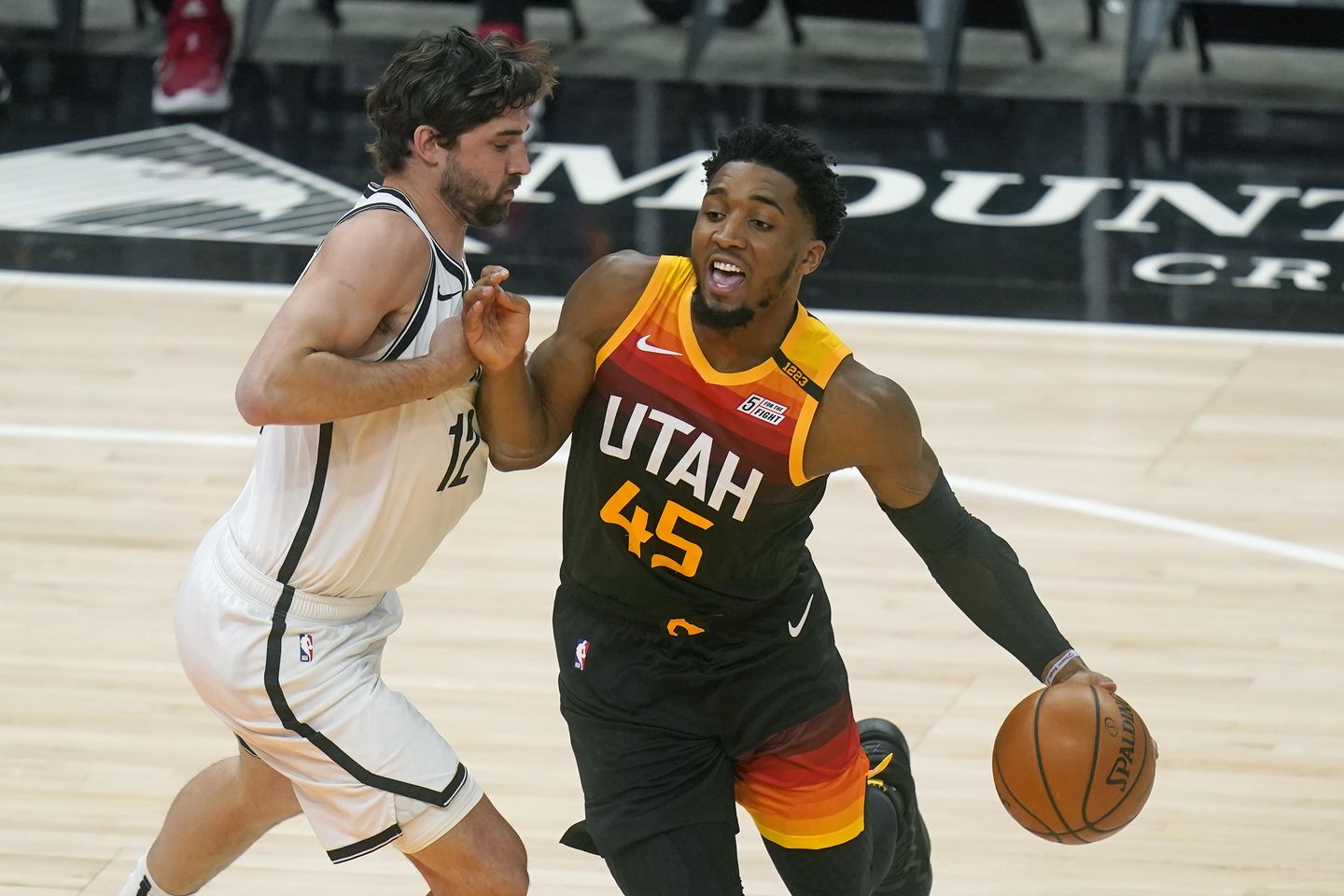 On Monday, Alize Johnson, who was signed to a 10-day contract, had a career-high 23 points and 15 rebounds. Timothé Luwawu-Cabarrot added 12 for Brooklyn.
Mitchell made five 3-pointers in three-quarters of action. He has increased his efficiency of late, averaging 32.5 points over his last four games.
The Jazz played at home for the first time this month. They had slipped from the hottest team in the NBA to one struggling to score and defend.
Utah, which has the best record in the NBA at 32-11, remained stingy on defense while firing 3-pointers from every angle. The Jazz made 23 of 55 from beyond the arc against Brooklyn's slow defensive rotations.
The Nets had won 16 of 18 games despite missing one primary player or another most nights. The latest example was Harden's 25 points and a career-high 17 assists to power Brooklyn past Portland 116-112 on Tuesday night.
But Harden wasn't on the court against the Jazz and the Nets sorely missed his scoring and playmaking skills Brooklyn shot 35% and had only 19 assists as a team. Harden was engaged in the game, coaching his teammates and directing a few words toward the officials.