— Sports
Montana faith groups, advocates show LGBTQ support
KALISPELL, Mont. (AP) – Shortly after the deadly 2016 mass shooting at a gay nightclub in Orlando, Florida, Courtney VonLindern, who is gay and non-binary, was walking through downtown Missoula in a state of dejection when they spotted a pride flag displayed in the window of the United Methodist Church, a symbol of support to the LGBTQ community during a period of intense vulnerability and pain.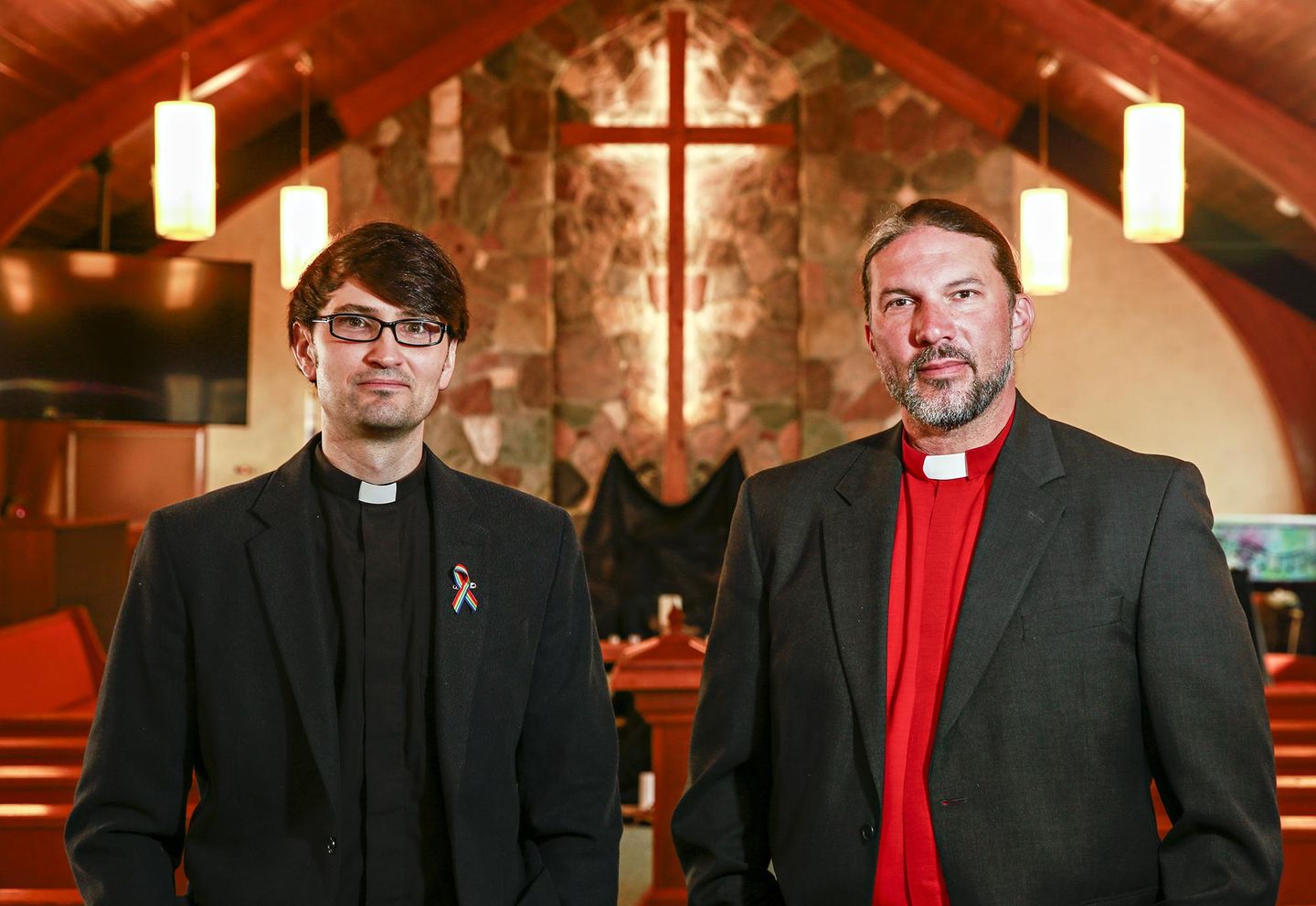 "It occurred to me that there was an opportunity for churches and faith-based communities to take a supportive stance on LGBTQ issues and to create inclusive LGBTQ spaces in theology at a terrifying time," VonLindern, who is now pursuing their Master of Divinity at the Denver-based Iliff School of Theology but was born and raised in Whitefish, recalled. "Receiving that message at that moment was really powerful – knowing that you can be queer and Christian, that these things can coexist, and that God and the Bible do affirm you in your identity."
It's a message that's as relevant today as it was in the immediate and devastating aftermath of the Orlando shootings, which killed 49 people and injured 53 others in what is widely viewed as the most violent attack on the LGBTQ community in U.S. history. Adding to that pain, a tide of legislative efforts to thwart or roll back LGBTQ protections followed the shooting, including in Montana, where measures to erode the rights of individuals based on sexual orientation or gender identity have become painful and perennial reminder of the state's lingering intolerance.
For VonLindern, who didn't come out as gay to friends and family until late in college at the University of Montana, but who grew up attending the United Methodist Church in Columbia Falls, an open and affirming congregation that preached a message of inclusivity, the targeted attacks on the LGBTQ community have been deeply unsettling.
"The congregation that I grew up with instilled a theology of God being like love, and that church and community existed to give that love to others, and it didn't matter if that person's identity as gay, lesbian, transgender," VonLindern said. "I believe that God calls us to serve those people on the margins." For some individuals living in Montana's margins, and especially those who identify as gay or transgender, that spirit of affirmation and inclusion feels evasive, if not downright oppressive, in the current political climate. With Republican majorities in all three chambers of state government, several GOP lawmakers representing districts in the Flathead Valley have introduced a slate of controversial bills targeting transgender youth and LGBTQ individuals.