— Sports
MSU's competition between Russo, Thorne just getting started
Anthony Russo went through plenty of change during his five seasons at Temple.
Now he's ready for a new adjustment – not just a new coach, but an entirely new school.
Russo is at Michigan State now, competing to be the Spartans' starting quarterback as they prepare for coach Mel Tucker's second season in charge. Michigan State still has a holdover with some experience in Payton Thorne. Still, Russo's arrival has created some real intrigue – and he did not sound too concerned about his ability to hit the ground running. "I definitely have been in a few different systems.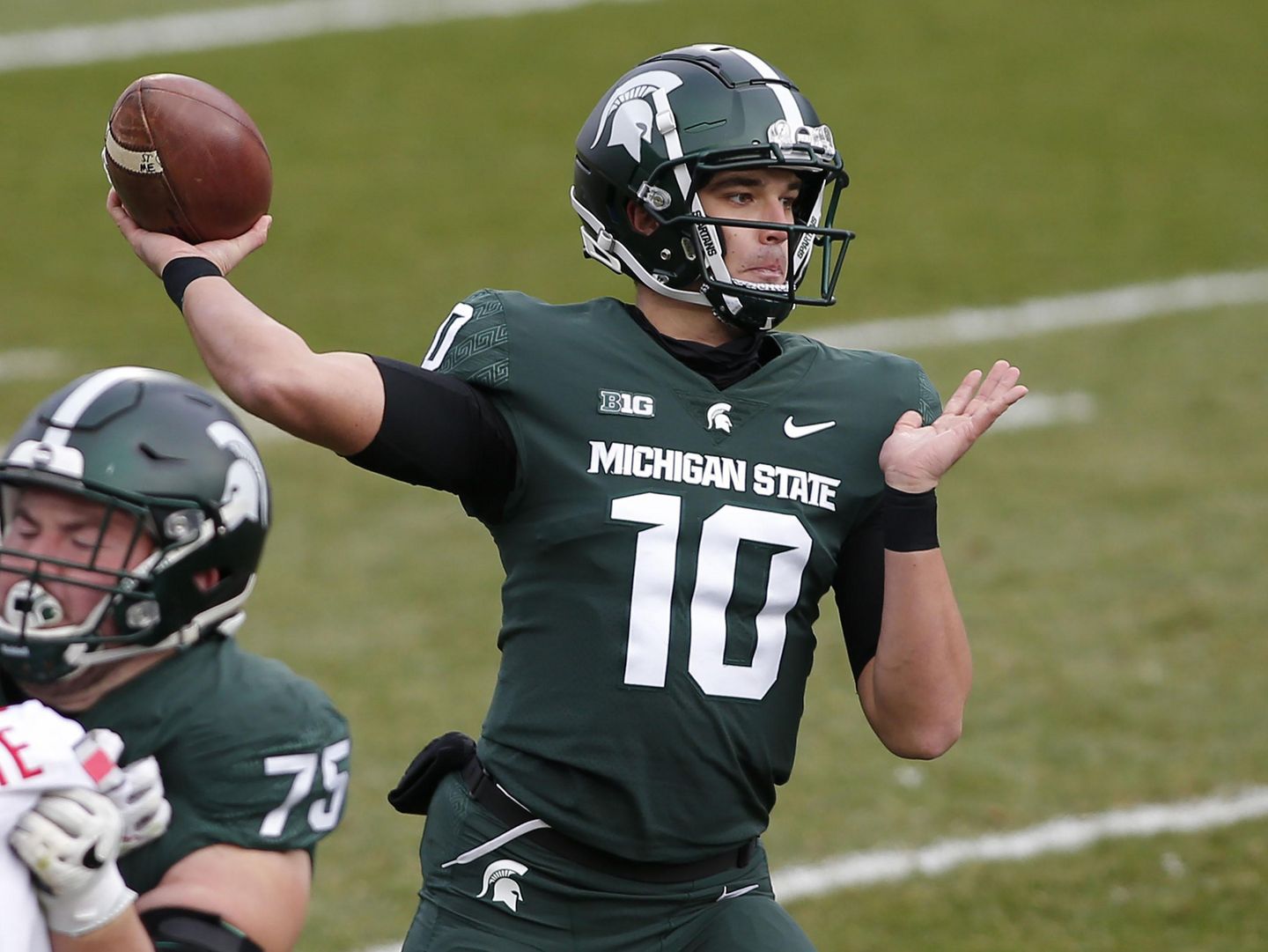 Which I think definitely has worked to my advantage a little bit," Russo said earlier this month. "I don't think there are many pass concepts and run plays and different things that I haven't seen at this point – being in, this is my fourth offense now in five and a half years." Michigan State went 2-5 in the pandemic-shortened 2020 season. Rocky Lombardi started six of those games at quarterback, but he's at Northern Illinois now. The Spartans brought in Russo as a graduate transfer after he felt he needed a change from Temple.
I didn't feel that I was progressing both on and off the field as a quarterback," Russo said.
Matt Rhule was Temple's coach when Russo redshirted there in 2016. Since then, Geoff Collins and Rod Carey have spent time coaching the Owls. Russo started 26 games at Temple and is third on the career list in yards passing, touchdown passes, and completions. He has less time to leave his mark at Michigan
State, but he made it clear his new program has a lot to offer him. "Pro-style pass concepts, pro-style run game – everything that I've kind of been looking for in an offense," Russo said. "I knew, with one year of eligibility left and my goal to play in the NFL, that to increase my chances of doing that, I had to put myself in an opportunity that I was going to be in an offense that was similar to the next level.