— Sports
NBA prepares for postponements after Derek Chauvin murder trial verdict: report
According to ESPN, with a verdict soon expected in former Minneapolis police officer Derek Chauvin's trial, the NBA is preparing for how that may affect its game schedule.
The NBA has instructed teams to be prepared for postponed games in response to the possible upcoming verdict in the trial for Chauvin, who faces second-and third-degree murder charges and a second-degree manslaughter charge after Floyd died in police custody May 2020. Chauvin knelt on Floyd's neck for more than nine minutes despite Floyd saying he couldn't breathe. Chauvin has pleaded not guilty to the charges.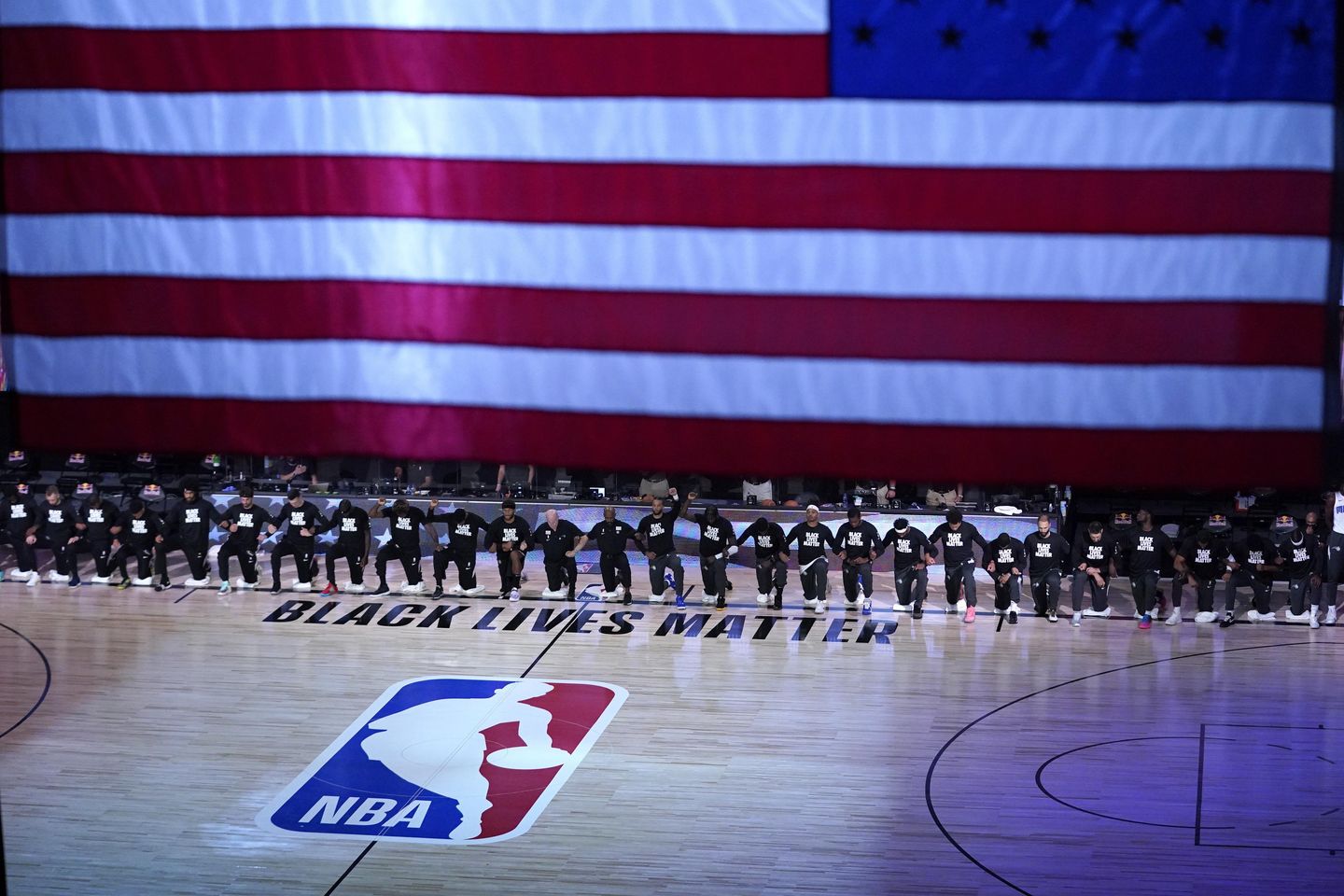 According to ESPN's Adrian Wojnarowski, the potential for protests, civil unrest, and player reactions following the verdict could prompt a night or two of games being postponed this week. The Chauvin trial has been ongoing for three weeks, although closing arguments are expected Monday. Then, jurors will deliberate over a decision.
Several high-profile police shootings have sparked a social justice movement that the NBA has embraced.
When the league opened the playoff bubble at Walt Disney World in Florida, social justice messages were displayed on some players' uniforms, and "Black Lives Matter" was written on the court. When police shot Jacob Blake in Kenosha, Wisconsin, the Milwaukee Bucks chose not to take the floor for their playoff game on Aug. 26. That prompted the NBA to postpone three playoff games and the WNBA to postpone three regular-season contests. Last week, the police shooting of Daunte Wright, a 20-year-old unarmed Black man, led to additional postponements for Minnesota sports teams. The Twins, Wild, and Timberwolves all postponed games in response to the killing of Wright, who was shot during a traffic stop in Brooklyn Center, Minnesota.
Police chief Tim Gannon said Kim Potter, the officer, had meant to fire her Taser rather than a pistol. Potter and Gannon have both resigned, and Potter faces a second-degree manslaughter charge.
So as the Chauvin case appears to be headed toward a conclusion, the NBA is cognizant of the potential impact that may have on its players and teams.
Sign up for Daily Newsletters