— Sports
NBA says injury rate this season down slightly from normal
The NBA said Thursday that the rate of players needing to miss games because of injuries is down from last season and within the normal range for what the league has seen in the previous five seasons. League data shows the player injury rate this season is down about 6%, even though several marquee players – including LeBron James, Anthony Davis, Kevin Durant, Joel Embiid, James Harden, and Jamal Murray – have dealt with injuries in recent weeks.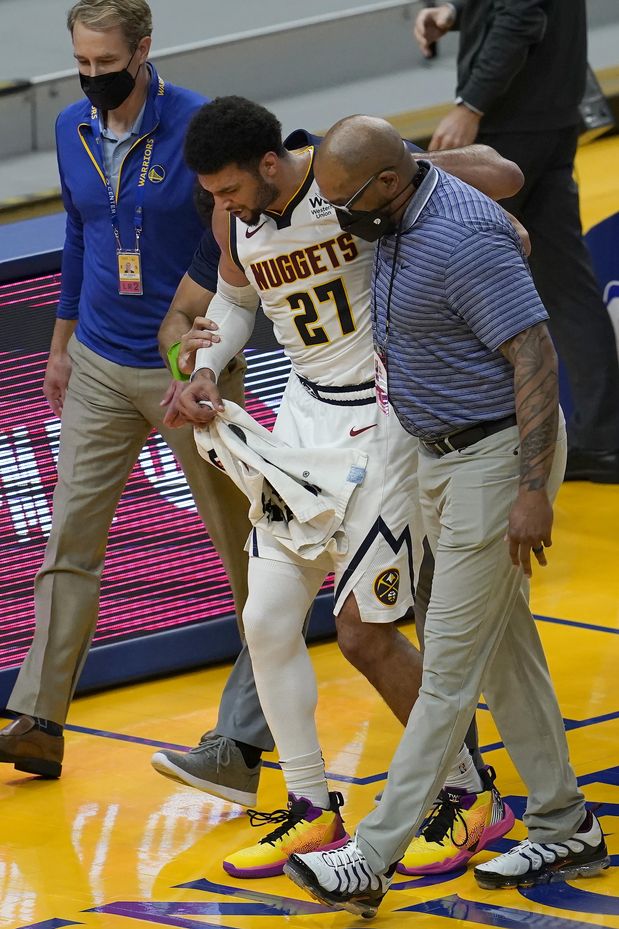 Murray tore the ACL in his left knee this week. The standout Denver guard will be out for the rest of this season and possibly a significant portion of next season. "Injuries are incredibly unfortunate," said NBA senior vice president David Weiss, who helps oversee all the health and safety efforts for the league. "We hate to see them. They've always been a part of the game, and how we're seeing them this year is not that different from how we've seen them in recent seasons: lower than some, higher than others."
Murray's injury raised the question of how this year's schedule – with teams playing 3.6 games per week, up 5% from last year- could have increased the risk factor for players. The NBA data doesn't support the notion of blaming the schedule, which this year compressed 72 games into 146 days, as opposed to the usual 82 games into 170 days. The schedule further tightened for many teams because of coronavirus-related issues and reschedulings. "You can see the fatigue on our players," Denver coach Michael Malone said this week. "You can see it on their bodies, in their body language."
The Nuggets were at the end of a five-games-in-seven-days stretch when Murray got hurt. Murray did not play in the first four games because of soreness in his right knee, not the one he injured late in Monday's game at Golden State. That game was Murray's first in eight days.
Murray suffered the fourth known ACL tear in the NBA this season, the others happening to Brooklyn's Spencer Dinwiddle, Washington's Thomas Bryant, and Orlando's Markelle Fultz. Dinwiddie got hurt in the Nets' third game of the season, Fultz in Orlando's eighth and Bryant in the Wizards' 10th. The four ACL tears this season matches the average from the last 10 years, the NBA said, based on the data it keeps.