— Sports
NFL players embrace cryptocurrency, with Trevor Lawrence prime example
As the cryptocurrency craze continues to skyrocket, NFL players are beginning to cash in — or rather, digitize their cash. Last year, offensive tackle Russell Okung asked that half his $13 million contract with the Carolina Panthers be converted to Bitcoin, the first player to make such a request. Now, a prominent incoming rookie and a Kansas City Chiefs player are following Okung's example.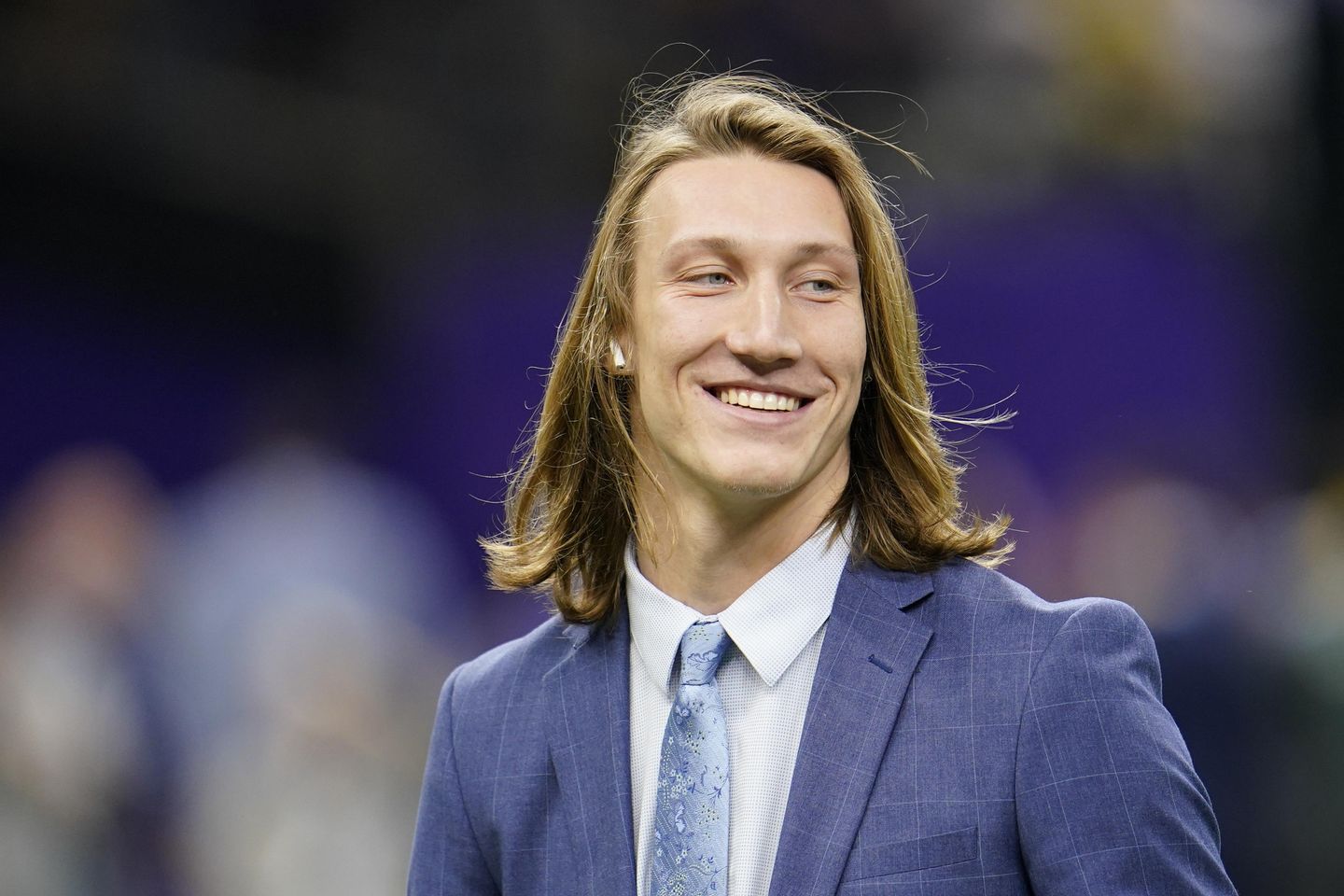 Trevor Lawrence, who's anticipated to be the No. 1 overall pick in Thursday's NFL draft, has partnered with Blockfolio, a global cryptocurrency investment app. The former Clemson quarterback and presumed-to-be-future Jacksonville Jaguars gunslinger will place his signing bonus into his Blockfolio account.
"When it comes to my crypto portfolio, I wanted a long-term partner in the space that I could trust," Lawrence said in a release.  How much will Lawrence place in that account? According to Spotrac.com, the estimated signing bonus for the No. 1 pick this year is $22,630,055.
"Trevor Lawrence is the future of professional football, and cryptocurrency is the future of money, so the partnership was a no-brainer," Sam Bankman-Fried, CEO of Blockfolio, said in a statement. And on Monday, Chiefs tight end Sean Culkin became the first NFL player to convert his entire salary in Bitcoin. According to Spotrac.com, Culkin will make $920,000 in 2021 if the backup tight end makes the roster.
Kansas City signed Culkin to a reserve/future deal in February. The 27-year-old Missouri alum played for the Los Angeles Chargers for three seasons before spending last on the Baltimore Ravens practice squad.
"To be honest, I don't really view it as an extremely high-risk play," Culkin told the Kansas City Star about his Bitcoin investment. "You see an asset that grew to a trillion-dollar market cap in 12 years, which I don't think has been done in any other asset, the fact that it's had three, four, five corrections of 50-plus percent here, we are [near] all-time highs. When I started to break away from viewing volatility as risk, it didn't seem very risky to me."
Bitcoin rebounded Monday after reaching a seven-week low in prices. According to Yahoo Finance, analysts felt the recent sell-off was a "healthy" correction for a quickly rising market. According to Markets Insider, Bitcoin has increased 600% in value over the last year, with mainstream adoption leading the charge.
The investment can lead to large payouts, as seen with Okung's decision last season. Since the free agent tackle converted half his salary into Bitcoin, the cryptocurrency has seen a 118% increase in value. That means Okung's $6.5 million that he converted into Bitcoin increased to over $21 million, according to Decrypt.
Sign up for Daily Newsletters